Speedgroup´s board member and EDRS marketing director Roger Lyrén sends a brief update from the MC show in Helsinki Finland which is open until Sunday. Continue reading →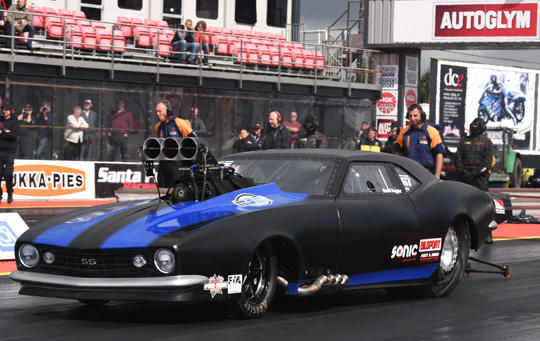 Vegter Pro Mod Racing get an extra energy injection, as the Dutch drag racing team is proud to announce Playboy Energy Drink as a new partner. The world famous logo will be seen on the Vegter Pro Mod Racing '67 Camaro in their 2016 FIA European Pro Modified Championship campaign. "A great name and a world famous logo, of course I'm very proud and happy to represent them", said David Vegter. After last week's announcement that Sonic Equipment and WVB Holland extended their partnership with the team, there is even more good news, as longtime partner HKR Techniek will also support the Dutch Pro Modified team again in 2016.  Continue reading →
On Ferbruary 3rd, Speedgroup´s CEO Åsa Kinnemar paid a visit to Tierp Arena for a meeting with Pierre Tilleaus,
the local operations manager since the autumn 2015. She took the opportunity to take a tour and check out what the now completed conference facilities look like… Continue reading →
Read the EDRS Guidelines Online, click the link!

EDRS Guidelines 2016 (pdf)
The EDRS Guidelines 2016 is an official document, which can be downloaded or read online. It serves as support for all parties involved in the EDRS Series. The document contains a lot of important information for anyone planning to take part in an event run as part of the EDRS Series. It is highly recommended that teams and organisers look it through before the season.
Link to Printout high resolute version here:
EDRS Guidelines high resolute (7MB)
The EDRS Guidelines is published by Speedgroup.
Motorcycle enthusiasts and the trade gathered in Gothenburg for the annual exhibition MC mässan January 28-31st.
The show traditionally attracts more than 40.000 visitors in four days. Speedgroup´s Roger Lyrén was on site and took the opportunity to promote the 2016 calendar for the EDRS Pro Nordic Motorcycle Drag Racing Championship, which include two events at Sweden´s Tierp Arena (June and August), the Nitro Nationals at Alastaro in July and Drag Challenge at the new drag strip Gardermoen Raceway in Norway at the beginning of August.
In the Swedish drag bike federation Svemo´s stand, Anders "Jösse" Olsson showed interested visitors the Top Fuel Bike of Peter Svensson and Billet Racing. This week a motorcycle show is  arranged in Helsinki and Speedgroup will be represented there too by Roger Lyrén.
Starting January 2016 Speedgroups CEO publishes a column at the end of each month. The aim is to share with readers bits and pieces from Speedgroup´s operation in a summarised format. This first column is a summary of what Speedgroup have been up to since the race season ended 2015…



Drag Racing all year round

When the race season ends in the autumn one might think that the pace slows down substantially for us involved in European drag racing. But for some years I have experienced it is quite the opposite and I gather I am far from alone having that opinion.. Continue reading →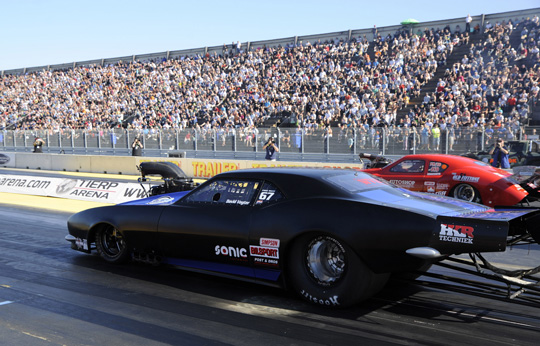 David Vegter is proud to announce that Sonic Equipment and his team Vegter Pro Mod Racing will extend their partnership for another year! In 2015 the name of the well-known hand tools company was seen on the Vegter Pro Mod Racing '67 Camaro for the first time. Sonic and Vegter Pro Mod Racing were both happy with the results of their cooperation and so Sonic decided to support the team again in their 2016 FIA European Pro Modified Championship campaign. "I'm very proud that such a well-known company wants us to represent their name at the European race tracks for the second consecutive year. We will do the full FIA EC tour and want to do even better than we did last season", said a motivated Vegter.    Continue reading →
Starting New Year with a brief communique from the Board of Speedgroup. Speedgroup Board of Directors has made the decision to promote Åsa Kinnemar as Chief Executive Officer for Speedgroup AB, effective January 1, 2016. Åsa is an asset to the company, has shown good leadership and communications skills. She has a solid background in drag racing and is familiar with and has a good understanding of the company and the business.
Commenting on the appointment, Chairman Pelle Lindelöw says:
"I am delighted to welcome Åsa Kinnemar as our CEO. She brings substantial experience in European and International drag racing, both from her own experiences in be part of running drag racing team for several years, as well as administrator of the series Speedgroup is handling and all sorts of "behind the scenes work". We are looking forward to working with her to continue to build on the series and to strengthen drag racing in Europe."
The Speedgroup Board will continue with the same composition as before, ie:
Roger Lyrén – Marketing director, EDRS/EDRS Pro series
Leif Andréasson – Marketing director, FIA relations
Kjell Pettersson – Senior Advisor
Mats Eriksson – Senior Technical Advisor for the Automotive Division
Anders "Charley" Karling – Senior Technical Advisor for the Motorcycle Division
Pelle Lindelöw – Chairman of the Board