Last year's Haapsalu event have this year moved to Pärnu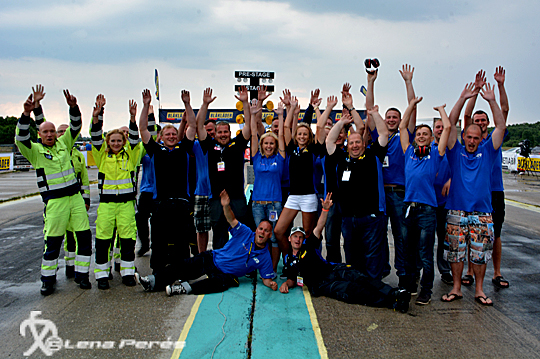 Our friends in Estonia and EDRA have this year moved the Summit Racing EDRS Series dragracingevent from Haapsalu to Pärnu south of Tallinn.
Timecrew at Happsalu last year
Pärnu is a nice little town that hosts hollyday visitors during summer and also this years dragracing event of our series. The club and organition is a tight and tallent gang, of that some of just got back from Alastaro and Nitro Nationals. They start at tuesday to prepare the track that invites Super Gas, Pro ET and Jr Dragster in the Summit Racing EDRS Series. It´s a very nice dragrace event where everyone getting very Close to each other and have a lot of fun. So take the opportunity to visit this event if you have the oportunity.
Kristjan Veedler is the racedirector and working hard to make this event to the very best.