A far from straightforward year in FIM-E Pro Stock Bike ended up with France's Bertrand Maurice using a bit of Gallic flare and knowhow to overcome numerous challenges to wrap up the 2023 title with an event to spare.
Continue reading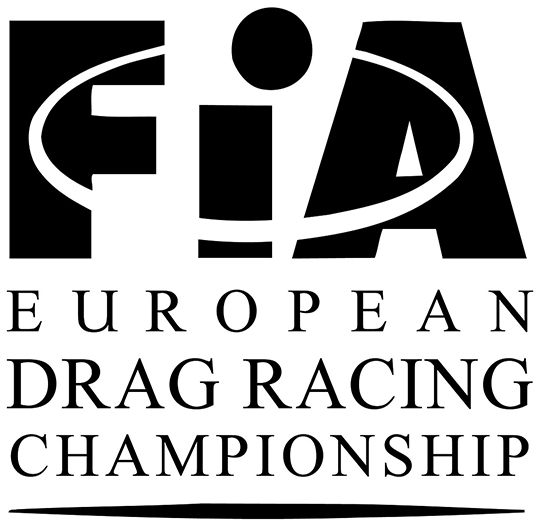 The SFI Specification list for FIA Drag Racing were updated with a number of changes for the 2024 Season following a decision of the FIA World Motor Sport Council ("WMSC") – see link here.
Continue reading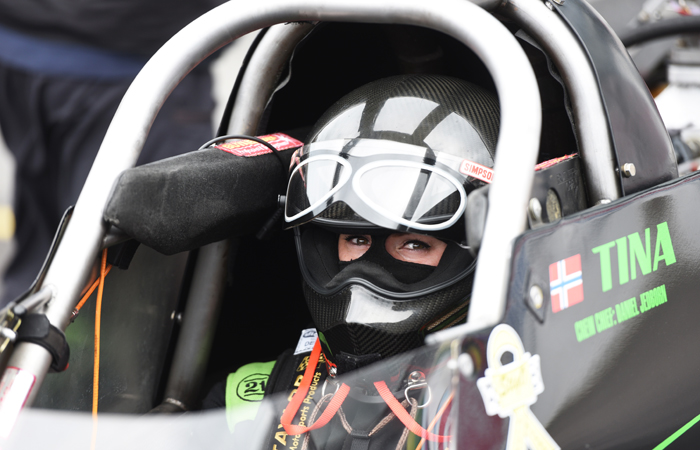 To say that Tina Høst Nedregård impressed at her championship debut is an understatement. The 34-year old Norwegian finalized her licensing procedure at Gardermoen Raceway to claim the number one qualifying position less than a week later at the Summit Racing Equipment Internationals at Tierp Arena. Maybe even more impressive than the number one qualifying position was the way she controlled the car and the elapsed time. The 5.265 seconds on what was her second official qualifying run, was the third quickest pass in European Top Methanol history! And with a 5.30-second run in the first round of eliminations, she proved that it was no coincidence at all.
Continue reading
To say the father and son team of Speedy Claus and Marcus Christiansen are on something of a roll in Super Twin would be a major understatement. 2023 represented a fourth FIM-E championship in a row for Marcus on board their uniquely thought out injected V-Twin but they also went through the season undefeated and resetting their ET best with a stellar 6.105 at the end of it. We caught up with Marcus during the offseason and the bad news for the competition is the Danish duo won't be resting on their laurels in 2024.
Continue reading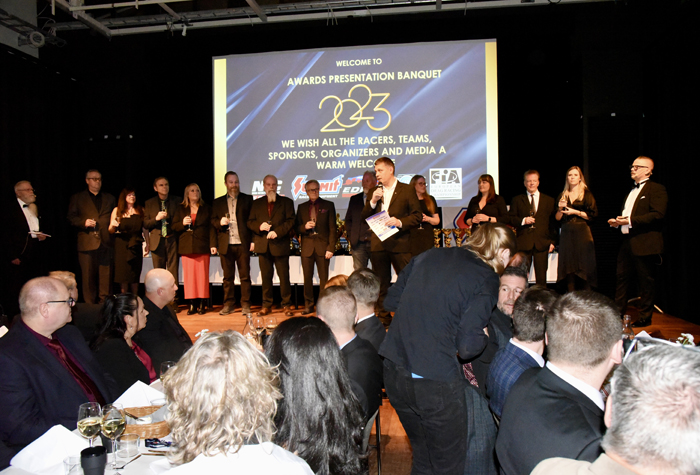 On Saturday night November 11th, Speedgroup celebrated the 2023 season FIA, FIM-E, Summit Racing EDRS and SVEMO series champions at the Aronsborg Conference Centre, Bålsta, near Stockholm. A three course dinner was served during the awards ceremony and afterwards there was music from DJ Åke.
Continue reading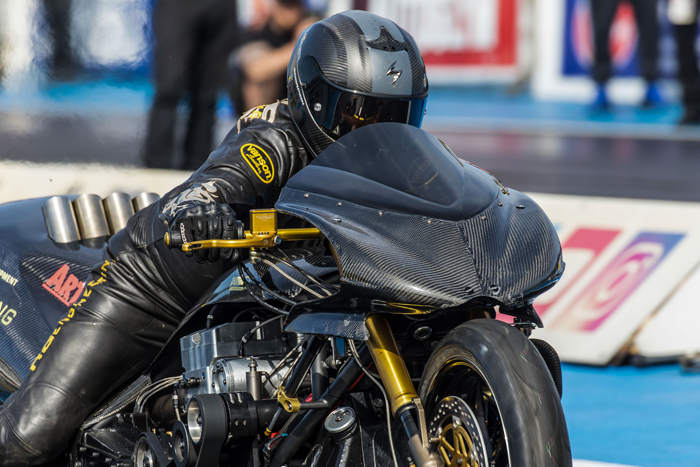 The fastest man in Falkenberg, Rikard Gustafsson took back a fourth FIM-E Top Fuel Bike title (and second in a row) to his southern Swedish base at the end of the 2023 season. For a number of reasons it was a challenging season in the class, both for the RG Engineering team and the class as a whole, but after resetting his own PB for ET and TS (pushing his own European best mark for the latter out to a phenomenal 260.65mph) and banishing the gremlins that appeared in the second half of the season, Rikard is looking forward to further performance gains and another championship run in 2024.
Continue reading
Welcome to join us for an evening to celebrate drag racing and honour the 2023 award winners in
FIA European Drag Racing Championship, FIM Europe Championship, Summit Racing EDRS Series cars and bikes, EDRS Pro and Nordic Motorcycle Drag Racing Championship and awards from Svemo (Swedish Motorsport Federation) National Championships.
Place: Aronsborgs Konferenshotell, Bålsta Sweden. Date: November 11 at 19.00
Preparty mingle in the chocolate bar 17.30 in Dresscode: Smart Casual (Jacket/Blazer)
During the award ceremony, a three-course dinner will be served and our hosts will guide you through the evening.
After the prize ceremony, DJ Åke invites you to the disco near the bar where you can show off your dance moves💃🏻🕺🏻!!
It will be a action-packed evening to celebrate and meet your racing buddies and friends and make plans for the next season.
Hope to see you there!
Sign up and payment 7th of november!