Only a few days to go and the 2022 FIA European Drag Racing Championship kicks off with The Main Event at Santa Pod Raceway. After the coronavirus caused a 2-year break, it's finally time to get back to action for the most prestigious drag racing championship in Europe. Anita Mäkelä (Top Fuel), Sandro Bellio (Top Methanol), Jimmy Ålund (Pro Stock) and Jan Ericsson (Pro Modified) were the 2019, and due to the break still defending champions. Who will there be at the season opening round in England and who are the favourites? Will there be some new stars coming up, or will the more familiar names shine again?
Continue reading
After a two-year break due to the coronavirus, Dick Koster will once again be available for Racepak and MSD trackside support service at FIA European Drag Racing Championship meetings.
Continue reading
If you want to enjoy drag racing at Tierp Arena June 17-19th, Admission tickets and camping passes for the public are now for sale. Links below.
Continue reading
More fun is up! Motopark in Finland June 11-12th and EDRS Sweden Nationals at Tierp Arena June 17-19th is soon here. The registration date is even closer, don´t wait to register for those two events!
Continue reading
Linn Engan Fløysvik from Ålgård Norway will try to set a new track record at Gardermoen this weekend. With good grip, she and the car can cover 0 to 420 km per hour in just over 5 seconds.
Continue reading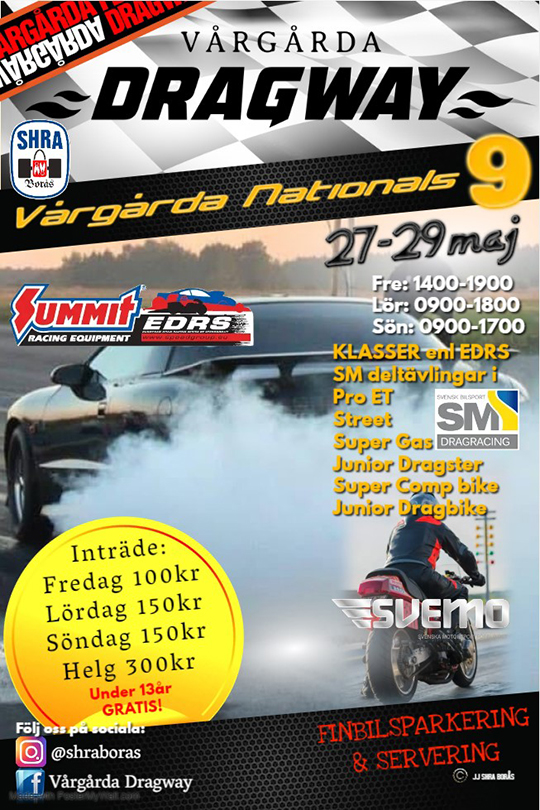 Vårgårda is welcoming racers to a great weekend with a lots of racing at this nice facility. The registration is still open for late sign up until May 26th.
Continue reading
It's still time for a late entry to the FHRA Acceleration Race Championship 1 in Kauhava which runs in a couple of weeks. May 18th is the very last day to register for this first event in Finland in the Summit Racing EDRS Series for the 2022 season, so do not wait.
Continue reading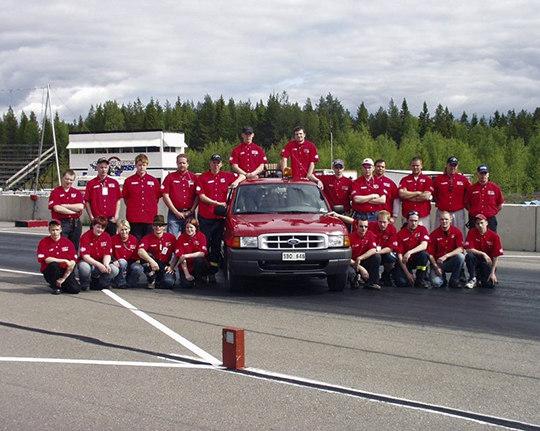 We have a special request for help from our northern friends at Pite Dragway! So, please contact them and tell them what you can and want to help them with. It´s going to be great fun!
Continue reading