Here you can do a nice little combination trip of holiday and racing to this nice little facility just outside Haapsalu in Estonia.
Continue reading
Are You ready to race in the land of the Midnight Sun at July 8-10? Pite Dragway is anyway race ready! Last registration day is 4th of July.
Continue reading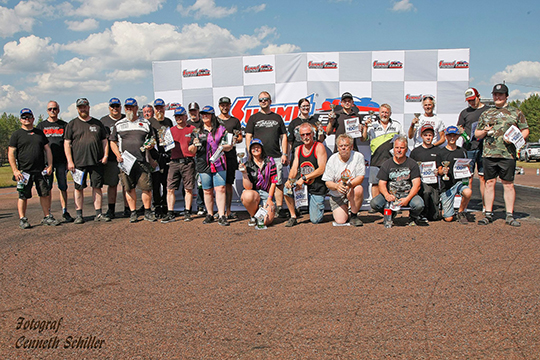 About hundred racers gathered at Tallhed Dragway for a very hot Midsummer event and qualification opportunities was at the top!
Continue reading
On Wednesday, Linda Spenser, Senior Director of International and Government Affairs, made a quick stop in Borlänge for a meeting with companies that will participate in the SEMA Nordic Program. The convention will take place in Stockholm at the end of August, where interesting and rewarding contacts will be made during pleasant conditions.
Continue reading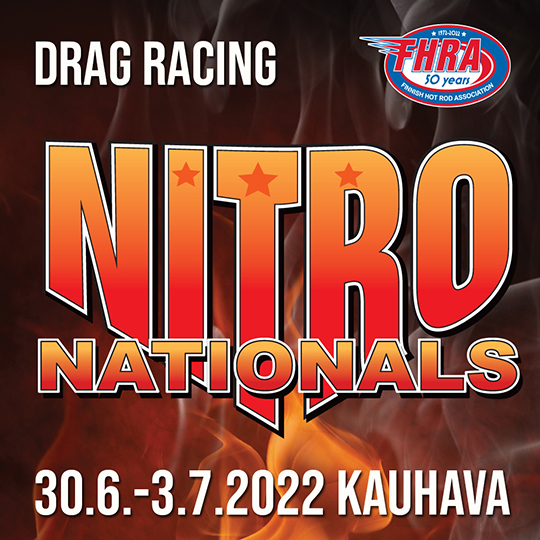 Last call to registrate for Nitro nationals at Kauhava, the 8th event in Summit Racing EDRS Series calendar!
Continue reading
Happy Winners and Runner Ups can now close this weekend at Tierp Arena. Sundays eliminations and finals had only great racing to offer. Down below is Winners and Runner Up in all Summit EDRS classes presents this weekend.
Continue reading
Jan Sturla Hegre from Norway raced to victory in Top Fuel Motorcycle at the first round of the EDRS Pro Nordic Motorcycle Championship at the EDRS Sweden Nationals at Tierp Arena. In Super Twin Motorcycle Samu Kemppainen won an exciting final over Ismo Mäenpää, while in Super Street Bike Anders Blanck was by far the best in eliminations. In Pro Stock Motorcycle the trophy was for Frederik Kirkhoff Schack from Denmark.
Continue reading