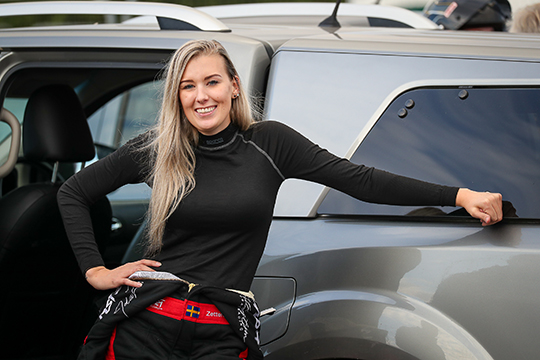 She came to complete her licensing runs, saw the finish line in a superb 3.862 seconds and conquered the Euro Finals Shootout Top Fuel trophy by winning the final over Susanne Callin. In her first full pass Ida Zetterström stormed into the top four of the quickest Top Fuel drivers in Europe, a top four dominated by women. Those who are chasing the 2022 FIA European Top Fuel Championship title know that they have a new force to be reckoned with.
Continue reading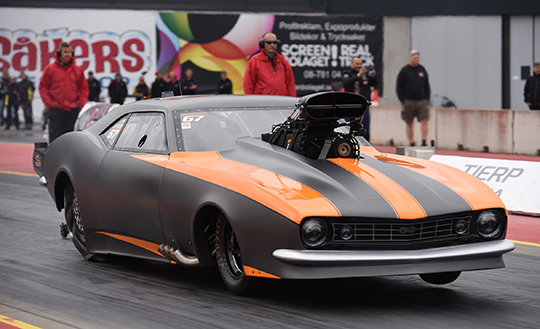 At Tierp Arena and Santa Pod Raceway David Vegter once again proved that he is a force to be reckoned with. The Dutchman and his new coloured Vegter Pro Mod Racing '67 Chevrolet Camaro recorded quick elapsed times at both tracks. At Santa Pod's Euro Finals Shootout Vegter claimed the number one qualifying position with 5.87 seconds, to advance to the final with 5.86 and 5.85 second elapsed times. In the final the Dutch driver was in the lead when the flexplate broke and he had to sit by and watch Bruno Bader pass him and take the win. Scoring a runner-up position and looking at the numbers, Vegter once again proved to be one of the frontrunners of the European Pro Modified category.
Continue reading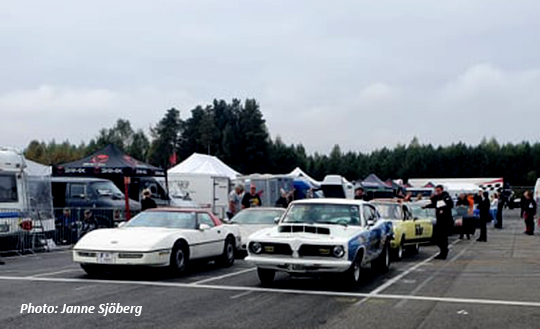 The Summit Racing EDRS Series finals at Gardermoen did´nt end as wished. The weather was not on racers or organisers side this weekend, as a big gray cloud seemed to hang over the whole Scandinavia. Rain is no to wish for in our sport. Sadly the event ended with a bad accident at the track and we want to wish the involved driver a fast and good recouvering.
Continue reading
FHRA Winter Nationals didn't end as planned. Bad weather stopped the race, even though the crew did they very best to keep the track dry and safe.
Continue reading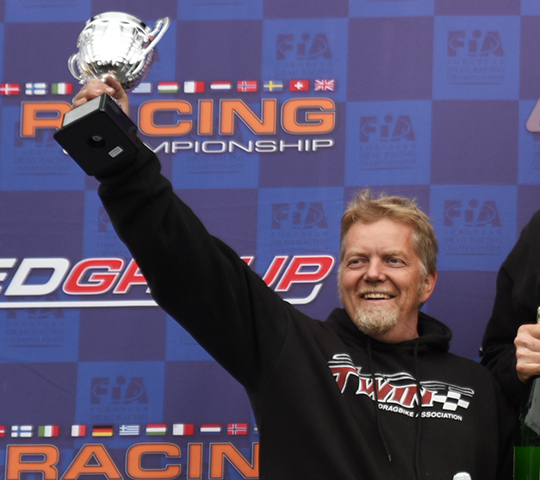 We were very sorry to hear of the serious injuries of Hans-Olav Olstad after a bad high-speed accident after an engine explosion at Gardermoen Raceway last weekend. The Norwegian Super Twin racer was flown to the hospital with injuries to his face, chest and a lung.
Continue reading