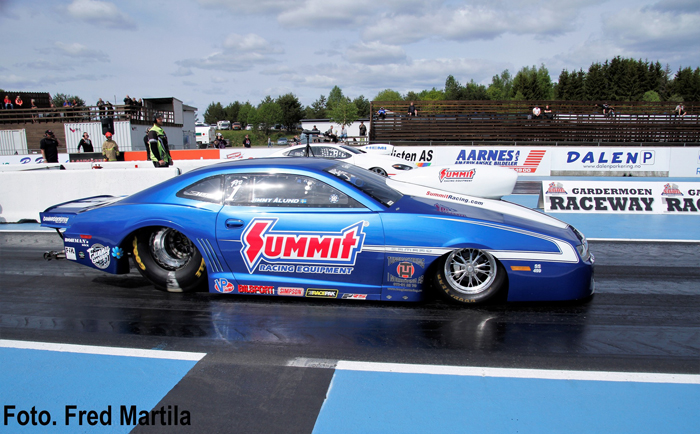 At the same moment the FIA European Drag Racing Championship and FIM E European Drag Bike Championship kicked of their season at Santa Pod, NDRG and Gardermoen Raceway opened their season with the Spring Nats, a round for the Summit Racing EDRS Series. After a long winter all racers, teams and spectators were looking forward to a flying start and they were not disappointed.
Continue reading
Eliminations day and the closing of the first chapter on the 2023 FIM-E Dragbike tour saw some spectacular races, great numbers and some pointers for the rest of the season.
Continue reading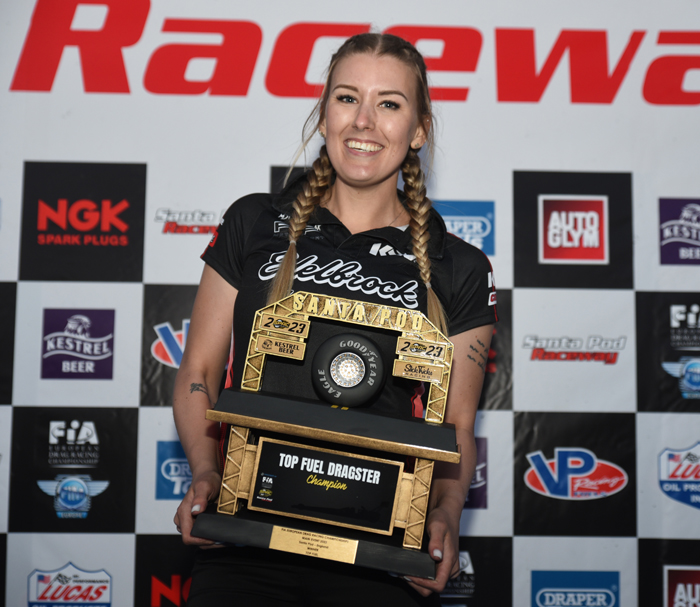 Ida Zetterström raced to victory by defeating Susanne Callin in an all-female Top Fuel final at Santa Pod Raceway. Zetterström, from Åland, Finland, made her race day perfect by resetting both sides of the FIA European record in the semi-final with 3.773 seconds and 321.01 mph. Jan Ericsson, from Sweden, defeated home favourite Bobby Wallace to take the win in Pro Modified. In the Top Methanol final Linn Fløysvik took the win over Silvio Strauch. It was the first win in the FIA European Championship for the female driver from Norway.
Continue reading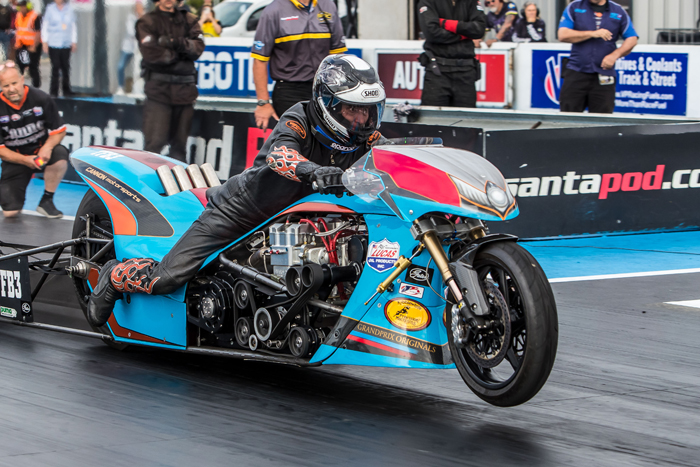 If yesterday could be considered a bit of a tentative introduction to the 2023 FIM-E season, today, the second day of full qualifying, was something very special indeed.
Continue reading
Susanne Callin (Top Fuel), Sandro Bellio (Top Methanol) and Jan Ericsson (Pro Modified) claimed the number one qualifying positions at The Main Event at Santa Pod Raceway and will lead their respective categories into Monday's eliminations at the opening round of the 2023 FIA European Drag Racing Championship. In front of a massive and enthusiastic crowd Callin also reset the FIA European speed record to 320.20 mph!
Continue reading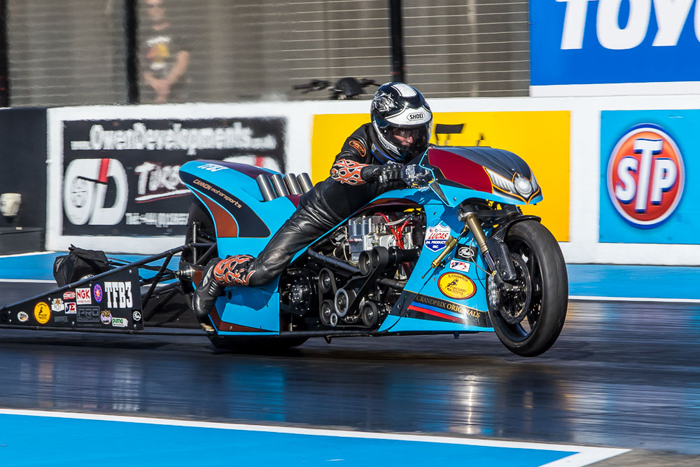 First day of the FIM-E 2023 championship season for the bulk of the classes (the Juniors having already had a full day of qualifying yesterday) and we're two sessions down with another two to go tomorrow.
Continue reading
Dennis Nilsson raced to the number one qualifying position in Top Fuel at the first day of qualifying for The Main Event, the first race of the 2023 FIA European Drag Racing Championship. In Pro Modified Mats Eriksson stormed to a great 5.83 seconds to take the lead. In Top Methanol reigning champion Sandro Bellio was once again the quickest with a great 5.53 seconds and is the provisional leader after day one.
Continue reading
Belgium racer Chris van Nimmen is looking to pick up where he left off last season in the UK ACU National Finals where he lowered his PB ET to a 7.005 at the end of his first full season in Super Twin action (we'll forget what was a distinctly unmemorable last outing at FIM-E level at the Euro Finals).
Continue reading