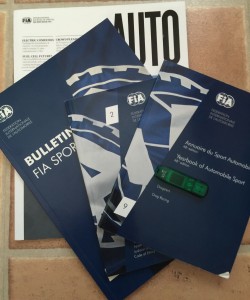 The 2016 FIA European Drag Racing Championship Rules, the 2016 SFI List and the 2016 FIA Technical Regulations and Race Procedures are now published on www.fia.com
There are new rules and clarifications in the 2016 FIA European Drag Racing Championship Rules, which the FIA Drag Racing Commission have changed for 2016. A clarification concerning points when there is an  infraction post or exclusion, suspension or a disqualification. The traveling compensation have been adjust and there is a new article about a traction assessment test that have to been made before an event.
Lars Pettersson Vice President in the FIA Drag Racing Commission would like to take this opportunity to remind Officials and Drivers/Teams also to read and study the FIA International Sporting Code and the appendix. There are lots of rules and chapters that all have to understand and follow.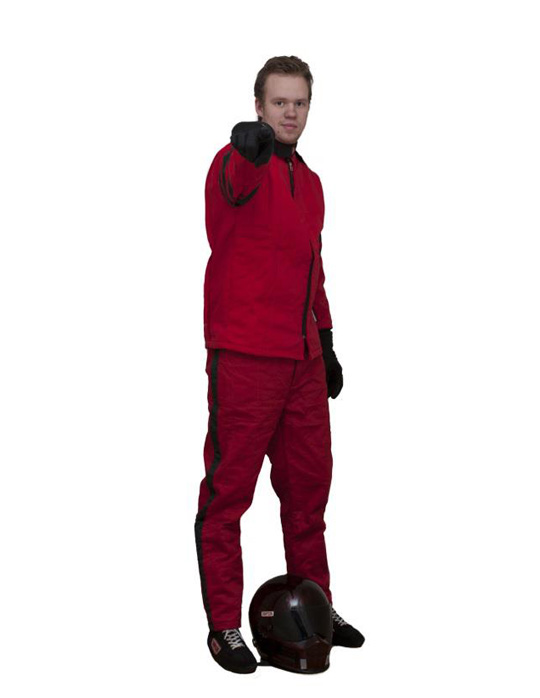 No thoughtless steps for Robin Norén, but a careful planning had to lead to the young Swedish driver's ultimate goal, Pro Stock. After his first starts in Super Comp, he won  the title in this 8.9-second index class in 2013. Competition Eliminator was his next step up the ladder, with a runner-up finish in the 2015 championship as a result. But now it's time for the 24-year old Norén to make his dreams come true and step up to Pro Stock in 2016 with a Pontiac GTO.  Continue reading →
Speedgroup has launched a new WordPress based website for EDRS European Drag Racing Series found under the domain  www.dragracingeurope.eu/edrs
The new site is taken into use in December and initially is filled with relevant facts and EDRS news and feature articles are to be published continuously. Continue reading →
After a very difficult start of his first season in Pro Modified, Thomas Stiefel had the European Finals he could only have dreamed of. The Swiss Pro Mod rookie couldn't even make one run at the Main Event, but back at Santa Pod Raceway the beautiful orange Bel Air really took off. Stiefel reset his personal bests almost every run, was the number five qualifier and could only be stopped by European champion Michael Gullqvist in the quarter finals of eliminations. With this great performance the Swiss combination was the big surprise of the last race of the season. Continue reading →
Last week the FIA World Motor Sport Council approved the addition of a new final round of the FIA European Drag Racing Championship on Malta on 30th September – 2nd October 2016.
FIA Drag Racing Commission Vice President Lars Pettersson about the new race: "I'm  proud to announce a new country in the FIA European Drag Racing Championship in 2016. The working title for the event is the FIA Mediterranean European Finals. The event will take place on 30th September – 2nd October 2016. The great news was released at the third Mediterranean Tourism Forum Gala at the Mediterranean conference hall in Valetta. This is an opportunity to bring fans and families to the great island of Malta for the event and a sunny holiday. The track in Malta will undergo a major upgrade during the Spring of 2016 in safety, track surface and facilities. A joint venture is to be set up between Federations, Clubs and officials.  The consortium is currently working on reducing the cost of transport and air fares for the race teams. Malta Hotel Restaurant Association (MHRA), QPM, Malta Tourist Association (MTA), Malta Motorsport Federation and the Maltese Government have made this project possible together with the FIA. More information will come after the New Year."
Saturday evening November 28, Speedgroup hosted its annual banquet and awards presentation at the Scandic Infra City, Upplands Väsby, Stockholm. Almost 500 racers, team members, sponsors and media attended the event and made it to a great success. For the first time the FIA European Drag Racing Championship prize giving ceremony was also included in the event, that also honored the top three racers of all classes in the EDRS Pro Nordic Motorcycle Championship and EDRS European Drag Racing Series. Also a number of special awards were presented to people and organizations for their contribution to the sport. Below the winners in the FIA European Drag Racing Championship and some special awards.  Continue reading →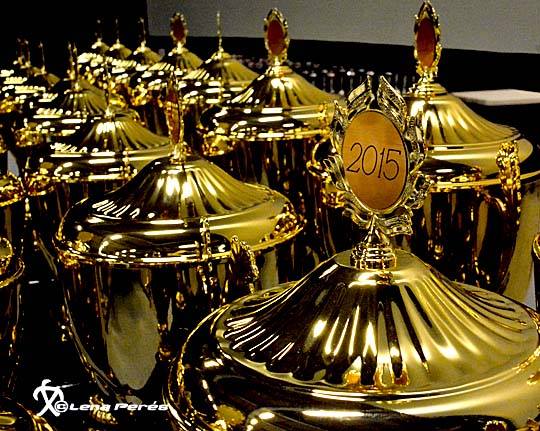 Saturday evening November 28, Speedgroup hosted its annual banquet and awards presentation at the Scandic Infra City, Upplands Väsby, Stockholm. Almost 500 racers, team members, sponsors and media attended the event and made it to a great success. All top three drivers and riders of all classes in the EDRS Pro Nordic Motorcycle Championship, EDRS European Drag Racing Series and FIA European Drag Racing Championship were invited to the podium to pick up their trophies. Also a number of special awards were presented to people and organizations for their contribution to the sport. Below the winners in the EDRS Pro Nordic Motorcycle Championship. Continue reading →