Lena Perés
SHRA Sundsvall plans for two 3-day events this season. July event is part of the Summit Racing EDRS Series and the August competition is part of the Swedish Championships in both car- and motorcycle classes. In addition, a local series is run in both events.
Continue reading
Åby Drag Racing market is back in full costume! But perhaps it´s already a bit tight as this year's market was packed with exhibitors, and visitors.
Continue reading
On February 25 it is time to get rid of old racing parts and acquire new ones. Åby Motorklubb open up the doors to their legendary drag racing market, which is located in Åby outside Norrköping, of course.
Continue reading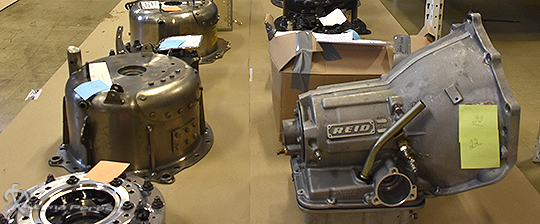 We got some happy news the other day! Jennifer Faye President of SFI Foundation Inc.  are extremely happy to tell you that finally the full SFI Inspections Tour for 2023 is back in the seat, after four long years of pandemic restrictions and international logistical challenges.
Continue reading
The 2023 Bilsport Award Junior was handed out last Saturday at Bilsportgala in Jönköping and once again we got to see a drag racing driver receive the prestigious award. The prize is voted for by Tidningen Bilsport's readers in six different motorsport branches, so we can say that Lina Andersson is a very popular driver in Sweden.
Continue reading