Lena Perés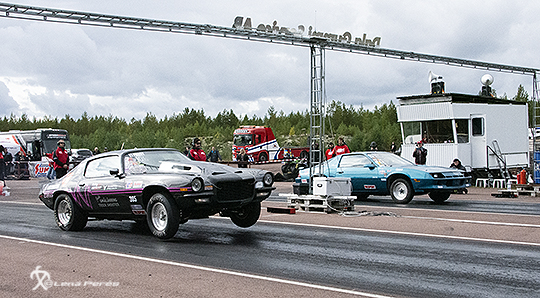 The best way to celebrate Midsummer in Sweden is in Dalecarlia, ofcourse. And if You are a dragracer you need to go to the tradisional Midsummer Festival at Tallhed Dragway just outside Orsa, of that special area Dalecarlia.
Continue reading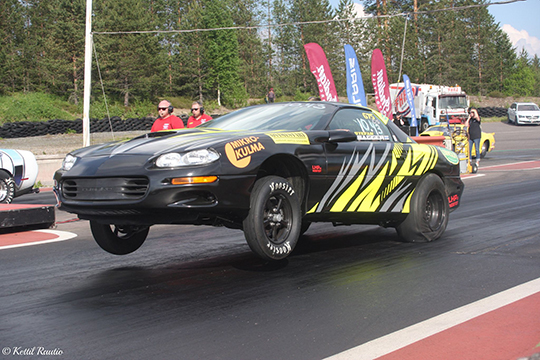 After a long and limited winter, finally drag racing could start up the season. And in Finland Motopark racetrack was first out. This was one of four planned Summit Racing EDRS Series events in Finland.
Continue reading
As far as we know Martin-Emiil Petterson can be the youngest driver in Europe. He is just 5 1/2 year old and started his licensed last weekend at Gardermoen Raceway.
Continue reading
Gardermoen is starting up the 2021 season and they are doing it with two race weekends in a row. What a great start! One of all racers who´s going to be at the track next weekend is Martin-Emiil Petterson.
Continue reading
2021 dragracing season is up! Motopark in Finland is first out in the Summit Racing EDRS Series events, at June the 12-13th.
Continue reading
If not, please do as soon as possible! Last weekend, Kjell Petterson, the man with the black belt in track preparation, was at Sundsvall Raceway making an inspection of the track before before it´s time to start up Mid Sweden Nats.
Continue reading
Sorry to tell, but Piteå also had to step back from Summit Racing EDRS Series 2021.
Continue reading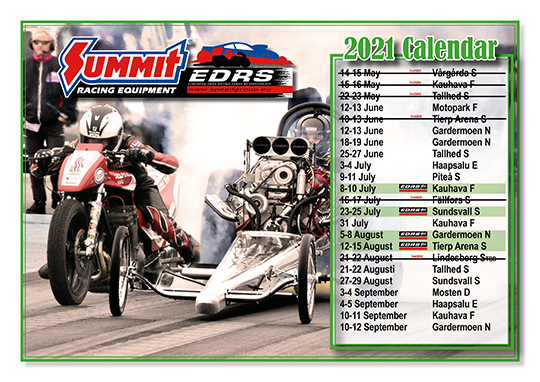 This year's edition of drag racing competitions Gold Town Summer Nats at Drivecenter Arena in Fällfors is canceled due to the continued uncertain Covid-19 situation.
Continue reading