Mother Nature is not always as cooperative as you would like when you have something to celebrate. Rain played far too important a role in the opening of the new Gardermoen Raceway. Not only was the official part of the ceremony disturbed by rain, but also round three of the EDRS Pro Nordic Motorcycle Championship was cut short to one qualifying round on Friday and one on Saturday before rain also brought an early end to eliminations after only one round was completed.  Continue reading →
The race is canceled due to low participation. Refund is given to teams that already signed in. Contact to SHRA-Sundsvall.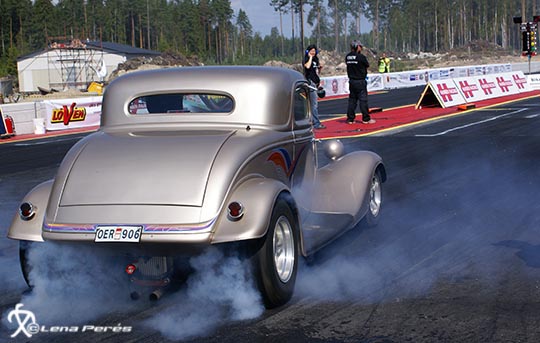 One of the oldest tracks in Sweden is having their 33rd Linde Open event 20-21 of August and its crayfish time here in Sweden. What is something, at least the Junior drivers, highlights this weekend. That means long tables are set in the pit and all racers, crew and spectators bring crayfish for dinner.