A new generation taking over the SFI tour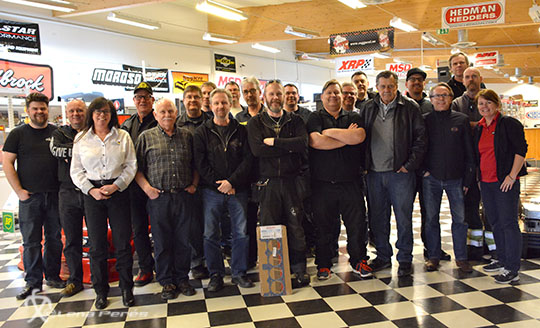 Third day in SFI Tour was held as usual at Persakers Speedshop in Sweden and SFI team arrived as planned from the boat from Finland and the inspection there. The team threw himself straight in to work.
The SFI European tour is now being upgraded with a new generation. Luke Robinson, son of Pro Modified driver Andy Robinson from Great Britain, took over Tim Hyatts position after he sadly passed away just over a year ago. Last year was Lukes first year in the tour and he continues in the team as he is a very skilled person when it comes to technical questions. He has a long experience in drag racing.
This year LG Eriksson steps in for Murf McKinney, who is very busy with his company McKinneys Corp. back in US. LG have been in the business since he was a kid and is also crew chief for dad Mats Eriksson who have been racing in Pro Modified for a long time. LG also runs the family business ME Racing Service who have been organizing the Swedish part of the tour for some years now.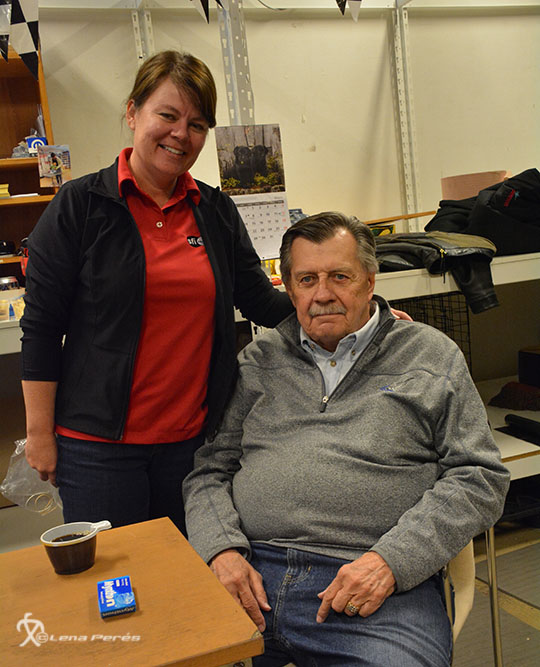 The third youngster is Jennifer Faye. She is related to Arnie Kuhns, CEO of the SFI, and taking over his place in the tour. She has been traveling a few years now in the tour, and is also a very skilled and talent person when it comes to motorsport safety activities. So, SFI tours future looks very good with this new talented generation.
Frank Johansen took over LGs job to organize and bring in the equipments to inspection for the customers.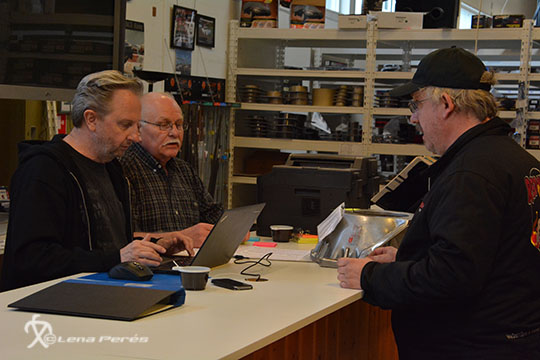 Roland Forsberg and Rolf "Loffy" Lundberg took care of the customers registration.
The day gathering a lot of racers, as it is an opportunity to meet up with friends and update the equipment's in the shop as well.
Long way visitors were showing up and one of the far away travelers was team members of Pro Modified driver Kim Kristiansen, Morten Søndergaard and Carsten Carstensen. They started the travel from Denmark same early morning and headed back as soon the inspection was ready. Last day of the tour is Monday at Santa Pod England, then it´s time to get race ready as the season is knocking on the door.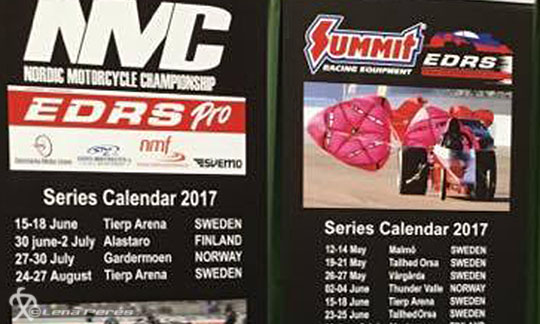 Lena Perés was on site representing Speedgoup to promote the FIA-, EDRS Pro- and Summit Racing EDRS Series.