"Here at Harland Sharp we have been discussing ways to help expand our presence into the European market. When we received an email about the EDRS program, we did some research and it seemed like a perfect fit. In the past, contingency programs have worked out well for us here in the US. We have participated in NMRA/NMCA, IHRA and NHRA in previous race seasons. For the 2016 season we are doing contingency programs with the NHRA and Speedgroup EDRS!", said Steve Becker. Continue reading →
Racepak and Post & Dros are one of Speedgroup's contingency partners. Almost two years ago Post & Dros Racing Engines & Parts, the European importer of all Racepak products, introduced a trackside support service at some FIA European Drag Racing Championship races. It was an instant success and Dick Koster, the Post & Dros employee and responsible for this service, was back in 2015 for all FIA races. But innovation never stops and to get the latest updates and tips and tricks of all Racepak products, Koster and his colleagues Egbert Dros and Erwin Pepping not only travelled to the Racepak headquarters in California, but also to Pomona, where Koster assisted the Racepak crew with their trackside support at the NHRA Circle K Winternationals.  Continue reading →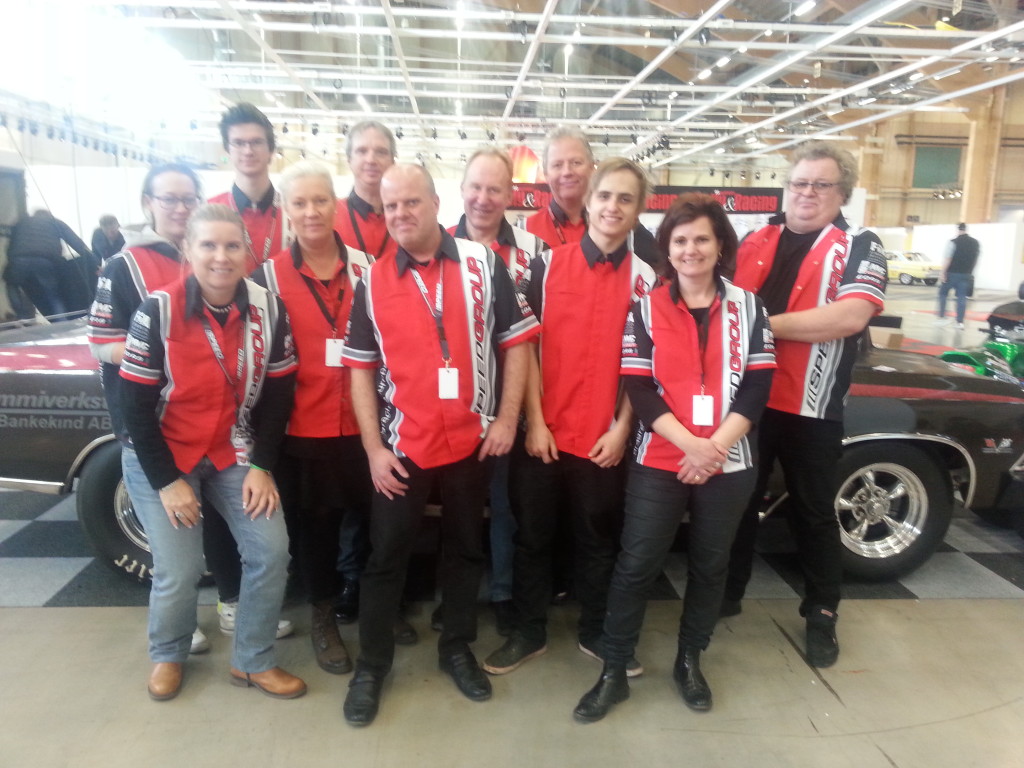 The SPEEDGROUP crew on BILSPORT Performance & Custom Motorshow 2015. Next week the show is on again, different constellation of staff and race vehicles on display, but hopefully equally interesting!
Published 17th of March 2016
It all comes down to communication..
I don´t know how many times I have experienced that it all comes down to communication. When I started working for Speedgroup in 2009, the company had recently been assigned as administrator for the FIA European Drag Racing Championship. Continue reading →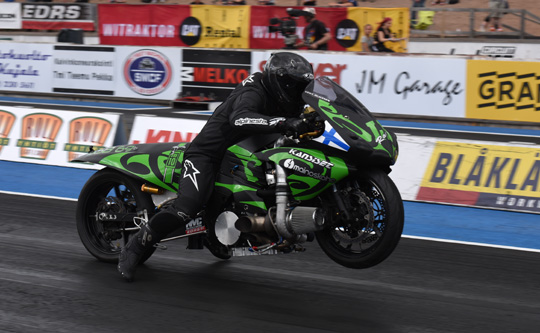 When a rider could earn bonus points for being the first to enter the championship, Vesa Ruhanen would now be the leader, as the Finn was one of the first riders to register for the 2016 EDRS Pro Nordic Motorcycle Championship in Super Street Bike, and not without reason. After a season with only two races, Ruhanen can't wait to start racing again and is looking for a bit more of everything; more races, more wins and a first 6-second time slip.  Continue reading →
Summit Racing Equipment has joined the EDRS Speedgroup contingency program for 2016. The program is in effect for five races in the EDRS car classes. The winner of each Sportsman class will get a $200 USD Summit Racing gift certificate, and the runner-up will get a $100 USD certificate. The only condition is that the cars must have Summit Racing decals on both sides of the car. No previous purchase is needed. Continue reading →

On wednesday March 9th at 19.00 (CET) Speedgroup will be guests at Motorsoffan live web-TV broadcast shown at www.nitroz.se
Continue reading →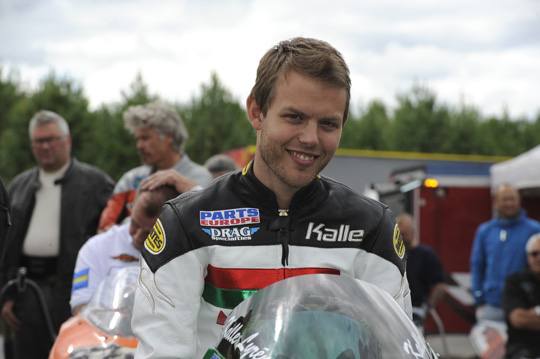 Kalle Lyrén will kick off his 2016 season where he left off in 2015: in the United States! The 2014 EDRS Pro Nordic Pro Stock Motorcycle champion will compete in the NHRA Gatornationals at Gainesville Raceway in Florida, the season's first of 16 races for Pro Stock Motorcycle in the NHRA Mello Yello Drag Racing Series. The American dream part two!  Continue reading →
The EDRS and EDRS Pro Class Calendars have been published on the EDRS Race Calendar Page.
In the documents, teams can see which classes are run at the different events.
The EDRS 2016 include 18 events in Sweden, Finland, Norway, Denmark and Estonia.
In 2015 more than 800 teams from 10 countries took part in the EDRS European Drag Racing Series, which is operated by Speedgroup.