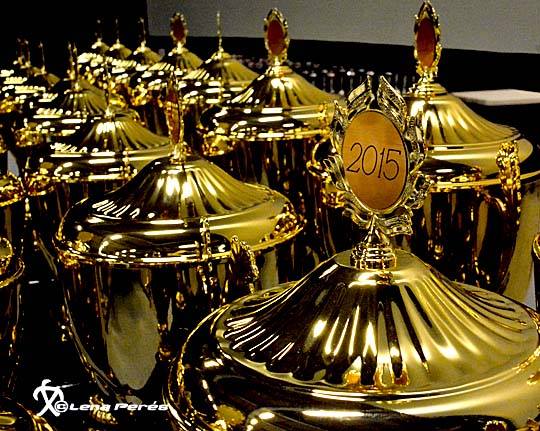 Saturday evening November 28, Speedgroup hosted its annual banquet and awards presentation at the Scandic Infra City, Upplands Väsby, Stockholm. Almost 500 racers, team members, sponsors and media attended the event and made it to a great success. All top three drivers and riders of all classes in the EDRS Pro Nordic Motorcycle Championship, EDRS European Drag Racing Series and FIA European Drag Racing Championship were invited to the podium to pick up their trophies. Also a number of special awards were presented to people and organizations for their contribution to the sport. Below the winners in the EDRS Pro Nordic Motorcycle Championship. Continue reading →

Speedgroup is a promotion and administration company
operating in  focus on supporting the development of Drag Racing, particularly in Europe. 
– Since 2009 Speedgroup is officially recognized by FIA as the administrator of the FIA European Drag Racing Championship. – In 2011 Speedgroup acquired Europe´s biggest sportsman series for drag racing, the Nordic Drag Racing Series NDRS which in 2012 became the EDRS European Drag Racing Series. – In 2012 Speedgroup was assigned by the Swedish Automobile Sports Federation (SBF) to administer and promote the Swedish Drag Racing Championship (cars), Dragracing SM. – Since 2014 Speedgroup operates the EDRS Pro Nordic Motorcycle Championship which is sanctioned by the Nordic Motorcycle Sports Federations.
Company website: speedgroup.eu
Select the championship or Series you are interested in and you will be directed to it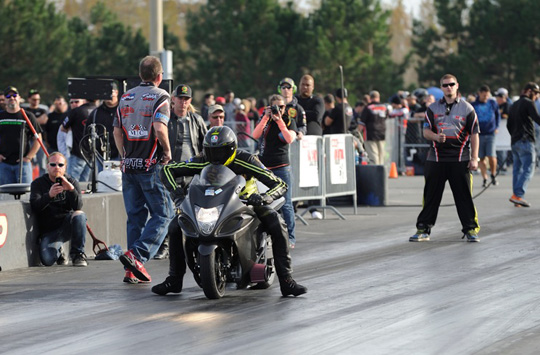 When you want to improve on your performance, you can make some changes to your already championship winning bike. Alternatively, you can buy a state-of-the-art new one, and that's just what Björn Friström did. After winning his second consecutive EDRS Pro Nordic Motorcycle Championship title in Super Street Bike this year, the 45-year old Swede went to the States to pick up his new ride and make his first runs, an experience Friström will never forget and one that sometimes scared him a bit.  Continue reading →
Kalle Lyrén saw a dream come true in racing at Las Vegas and Pomona, the last two rounds of the NHRA Mello Yello Drag Racing Series. Although the 2014 EDRS Pro Nordic MC champion did not qualifying in the largest and most competitive Pro Stock Motorcycle field in more than a decade, he came close at Pomona, made his first ever 6-second pass, and reset his personal best top speed! "Of course, as a racer you always want to do better and qualify, but the experience and everything we learned, is worth so much more", said Kalle Lyrén, looking back at his weeks in the States.  Continue reading →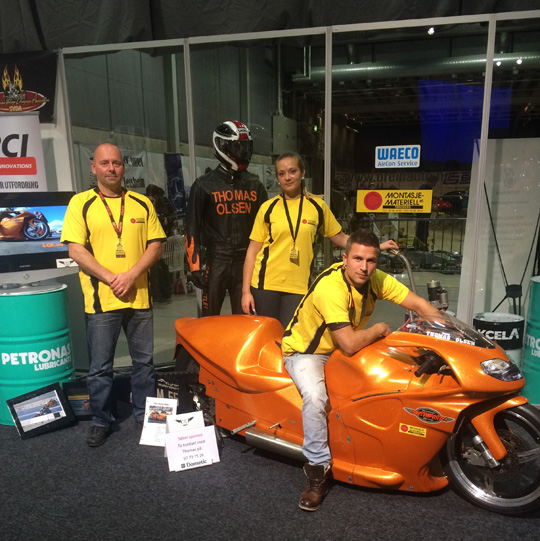 Thomas Olsen and his Brothers in Arms Racing team did a great job last weekend in not only representing their own team, but also the sport of drag racing in general at the Oslo Motor Show, Norway's biggest meeting for motor enthusiasts. Many questions were answered about their beautiful Pro Stock Motorcycle and the sport of drag racing, and with their enthusiasm, the team members were real ambassadors for the sport and gave many visitors a first taste of what drag racing really is.  Continue reading →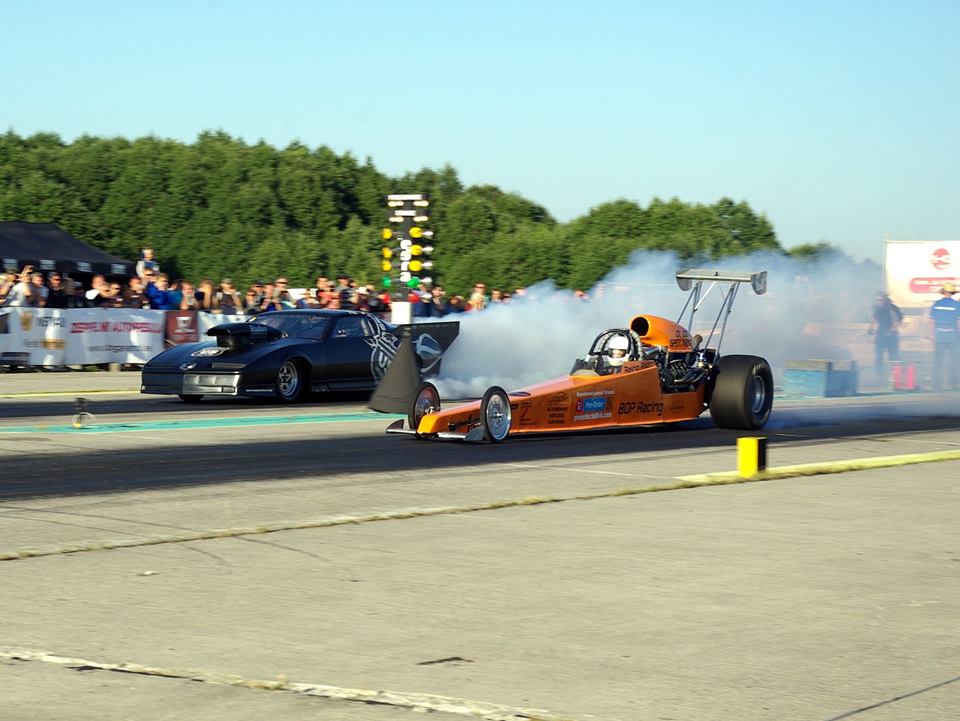 Speedgroup and the biggest drag racing organisation in Baltics – Estonian Drag Racing Association (EDRA) have agreed to initiate cooperation for the race season 2016.
EDRA has proven to operate safe and professional events with a skilled team and Speedgroup welcome them to the group of organisers connected to EDRS European Drag Racing Series operated by Speedgroup since 2011. The EDRS is currently the biggest drag racing series in Europe with more than 800 drivers & riders from 10 countries participating 2015. The 18 race events included were held in the Nordic region; Norway, Sweden, Denmark and Finland. Continue reading →
On Saturday October 10th Speedgroup renewed the contract with the Nordic Motorsport Council (NMC) to operate and promote the EDRS Pro Nordic Motorcycle Championship, the official Nordic drag bike championship, for another two years, 2016-2017. The classes Pro Stock Motorcycle, Super Twin Motorcycle, Super Street Bike and Top Fuel Motorcycle are again included in the championship, but new to the championship are Super Gas Bike and Super Comp Bike. Continue reading →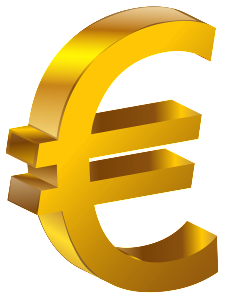 Speedgroups EDRS work group announced in October that this year´s EDRS Series generated Series prize funds to the amount of €21.500.
807 drivers and riders took part in the EDRS Series 2015. Twelve organisers together with Speedgroup formed this year's series and it was run over 18 events and included 18 competition classes, juniors and seniors. Continue reading →