And the winner is once again an FIA Top Fuel driver
For the third time this year a Top Fuel driver from the FIA European Championship was honoured by a National Sport Federation for their achievements in the 2016 season. A great honour and a recognition for the sport of drag racing. After Anita Mäkelä was nominated for (Finnish) Super Star of 2016, and Stig Neergaard honoured as Motorsport Profile of the Year, Duncan Micallef won the prestigious title of Sportsman of the Year in Malta.
Duncan Micallef was one of the major winners at the Sport Malta Awards – Għazliet Sportivi Nazzjonali, organised jointly by Sports Malta and Għaqda Ġurnalisti Sport (Sportswriters Association). Micallef won the prestigious Sportsman of the Year title for his record setting performance (3.896 seconds) at the European Finals at Santa Pod Raceway.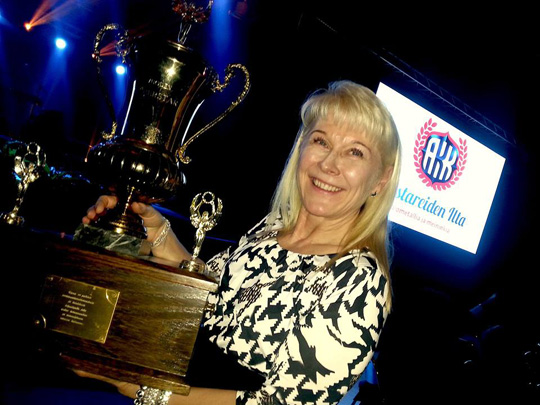 Earlier this year the Finnish Motorsport Federation AKK-Motorsport nominated Anita Mäkelä as the Super Star of the Year 2016 after winning the FIA European Top Fuel Championship. Only a few weeks later, Stig Neergaard, runner-up in last year's FIA European Top Fuel Championship, was nominated for Motorsport Profile of the Year by the DASU (Dansk Automobil Sports Union) at the Danish Motor Awards and Motorshow.
Great to see that European drag racers get the recognition from national (motor) sport federations for their achievements, perseverance and dedication.