New record in participators at Nitro Nationals 2017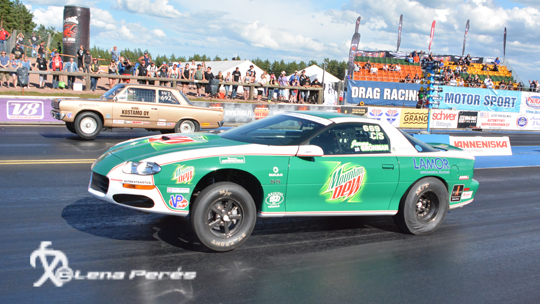 This is one of the guys we gona meet this weekend.
It's that time of year when a lot of us take a boat trip to Finland. Alastaro Circuit is the place we´r aiming for and we are looking forward to spending a weekend at the track with the sandy beach and great racing.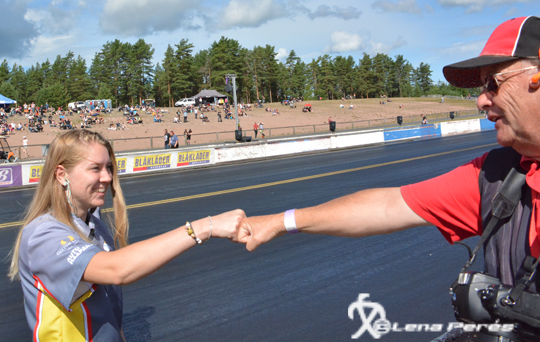 Hanna Happanen and Roger Gorringe last year at Alastaro Circuit. 
We got a word from FHRA directions Lasse Koskinen who says: -There is a record number of racers registered in to Nitronationals. The track gives good, almost too good friction numbers all the way from start to finish line. We believe we can see the first 3 sec Top Fuel run in Alastaro this year.
That's very good news and 264 teams have signed in! It's going to be a great racing weekend.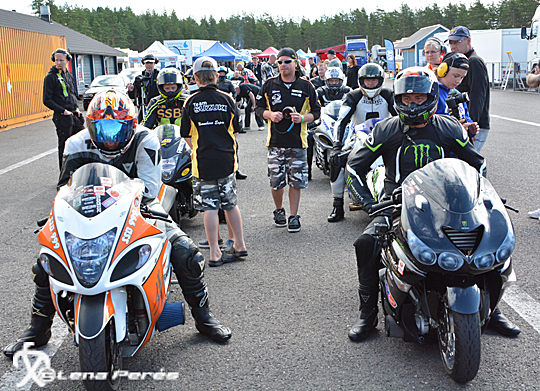 A great group of  bikes is to expect at Alastaro. 
Summit EDRS Series classes are this year Pro Modified, Stock/Super Stock, Pro Street, Top Fuel MC, Super Twin MC, Pro Stock MC, Super Street Bike, Super Comp Bike and Super Gas Bike. We hope for the sunny and warm weather we use to get at this track. Don't miss this event, folks!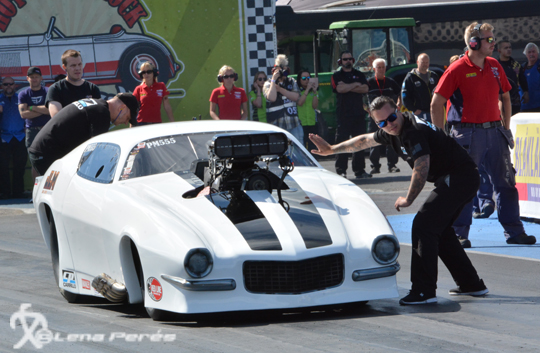 We probably also gonna meet this famous guy this weekend. Jonnie is flying in from US to crew for Pro Modified driver Åke Persson and a few more guys.