Lena Perés
A new Pro Modified car is on the way out on the tracks. Kunc family have now introduced their Tim McAmis Pro Modified 1963 Corvette. The first test race was at Kjula Dragway in September.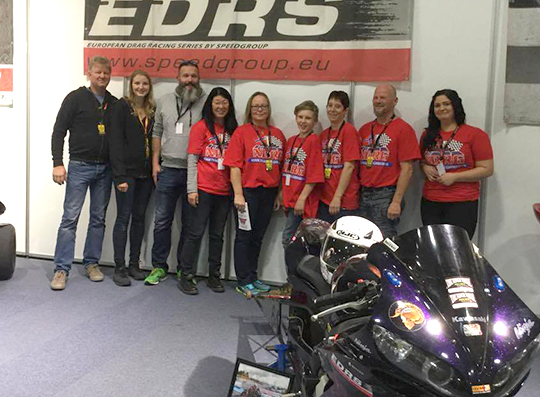 NDRGs booth crew
This weekend almost all organizers in EDRS meet up at Marma Gård just outside Uppsala in Sweden, where Speedgroups headquarter now is located.
Petteri Liimatainen, 16 years old from Finland, finished his junior career with a 3rd place in Central Division in the EDRS series last year, has now obtained his NHRA license. He attended Frank Hawley´s Drag Racing School´s 2-day Super Comp dragster class in Gainesville, Florida in March 2016. Thus, he became the first 16-year-old student from outside the USA to graduate the class and get the NHRA license.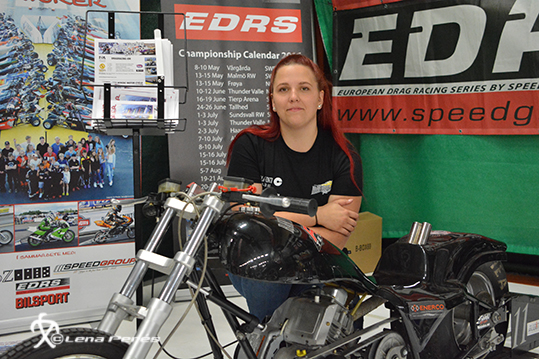 Two days filled with action, when Gavle Motormässa held their first event in the coast town in the middle of Sweden. Together with Rawhill Racings Ida and Niclas Johansson, EDRS was on site to promote the series and to let visitors have a seat on their cool bikes.
The last race out for EDRS this year was Mosten Race Day, nearby Alingåbro at Jylland , Denmark. And King of Mosten 2016 is Richard Gustafsson!!