Tierp Arena ready for their first round of the season
This coming weekend, Tierp Arena runs their first drag racing event of 2018, Tierp Internationals, and this is the 6th event in the 2018 Summit Racing EDRS Series. As of this writing, there are about 270 teams registered including the FIA classes. A big drag racing feast is coming up.
The track- and pit-crews are currently hard at work to get all the gear ready for the Tierp Internationals. Håkan Heleander has served and cleaned 20 bicycles, the traction compound sprayer, scrubbers and mops, four-wheelers and the garage. The track has been under Kalle Brinells competent care, so it will be at its' record breaking best.
The Pro Modified class has an entry list of 22 teams from all over Europe. A few of the teams were at The Main Event and raced their cars at the first FIA race of the season to clear out the cob webs after a long snowy winter. Jimmy Ålund and Michael Gullqvist battle it out for the event win with 5-second runs where Gullqvist took the win. There will be a few more fast runners and also some new drivers showing up at Tierp, so it's going to be a hard battle on the track this time.
Biggest classes at this event are Stock/Super Stock with 33 participants and Pro Street with 26 participants and of course the Junior Dragsters with 29 participants.
In Stock/Super Stock we have Anders "Nalle" Eriksson in the lead with 170 points in front of Glenn Appelgren, 127 points, when they enter the 4th event of the series.
In Pro Street, Mikael Norén sits at the top of the table with 211 points versus Anna Knuters on 187 after three events.
Tindra Christensen is in the lead in Jr Dragster Central in front of Victor Heleander, and in Jr Dragster North we have Nina Björnsson in the top position before Wilma Andersson. Good news is that we welcome three teams from the Czech Republic for this event. As usual there is also a good number of teams representing Norway and Finland. Its going to be a hard fight of chasing the points this weekend.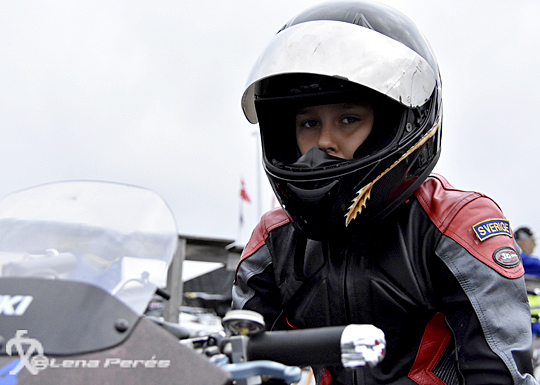 Jr Bike, seven drivers from all over Scandinavia is going to fight for the points. Tim Christensen, is in the top position just before Samuel Rundström.
21 teams are entered in Competition including teams from Estonia, Denmark, Germany and the United Kingdom. It's nice to see that more teams from Europe is gathering up in that class at Tierp.
A big race weekend is coming up, ""be there or be square", as they say. Speedgroup center is up and running during the whole weekend, so pop in and say hi. Very welcome to some fantastic racing days.
Classes to be run in Summit Racing EDRS Series:
Pro Modified, Competition, Stock/Super Stock, Pro Street, Street, Super Comp, Super Street, Super Gas, Jr Dragster, Super Twin Motorcycle, Top Fuel Motorcycle, Pro Stock Motorcycle, Super Street Bike, Super Comp Bike, Super Gas Bike, Jr Drag Bike
Results: http://dragracing.eu/results.asp
Gallery: http://dragracing.eu/results.asp/photogallery2018