A great racingweekend at Motopark Finland
When elimination rounds go further other junior drivers are interested and cheer for their mate racers.
The racing sun have been shining all over Skandinavia this weekend. First race of Finnish Championship Serie was held in Motopark raceway in good mood and very nice weather conditions.
Saturday as qualifying day succeeded well and all classes drove 6 qualification rounds. Luckily some small accidents and oilbrokes were able to handle smoothly fast and nobody was hurt too badly. FHRA crew had done good work for track and mainly racing went systematicly forward, so racers and spectators went home with happy race memories.
JRD finalists. RunnerUp Tomas Nurminen (right) and Winner Kerttu Lehtonen.
EDRS -classes were tough and thight ones as predicted. In JuniorDragsters reactions in qualification were amazing, four best were in 0,009s or better. Last years champion showed her skills by coming winner from Q #16 place. There was 21 racers in JRD -class.
JuniorBike finalist. RunnerUp Kim Jakobsson (left) and Winner Niilo Sieppi.
JuniorBikes didn´t leave much and #1 qualifier Kim Jakobsson took perfect reaction by 0,000s. Wow! And he did also took runnerup place after northern racer Niilo Sieppi from Rovaniemi, so succesfull race  for them. In JRB -class was 14 competitors.
PET finalists. Winner Mikko Ruusunen (left) and RunnerUp Tony Vaahtera.
In Finland SET and PET drive usually under same class and last years SET -dominator showed good reactions in qualification and took #1 spot by 0,001s. This class had nicely 10 cars racing, so good season start as this many competitors in generally were at place in first race.
JuniorBike #1 qualifier Kim Jakobsson took second place and was wheeling all the time.
Tia-Maria Turunen was racing well and was in Q#3 with 0,02s reaction.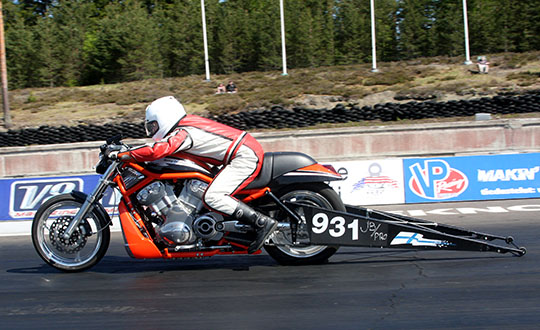 Jaakko Miettinen was superfast in JRB by 6,1s times with his HD Predator. Unfortunetely in eliminations he did fall with bike, but was ok and no big damages to them.
Marko Oranen is steady racers. Took Q#1 place with 0,001s reaction.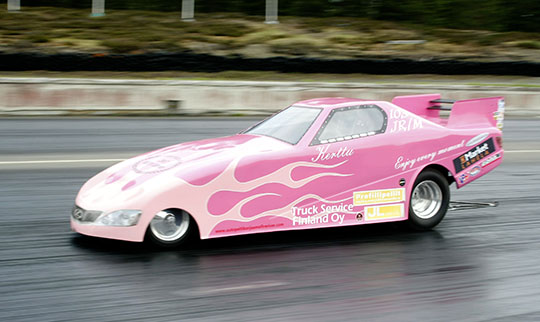 JRD winner Kerttu Lehtonen drives nice funnycar.
Number1 qualifier in JRD was Veeti Kortelainen with good 0,002s reaction.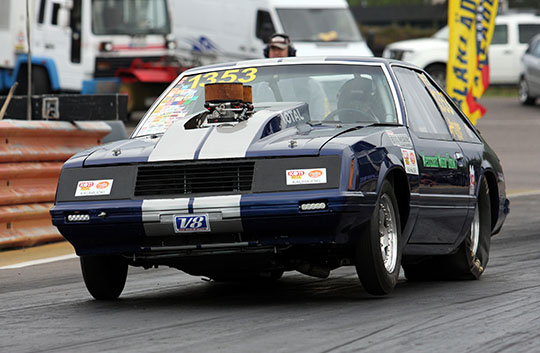 Tony Vaahtera drives his -88 blown Mustang and was RunnerUp in PET -class.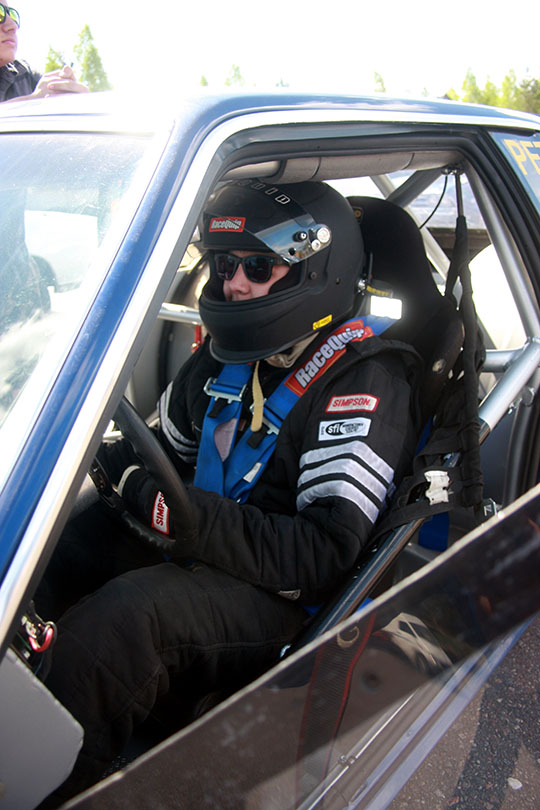 Tony Vaahtera drives his -88 blown Mustang and was RunnerUp in PET -class.
Photo &  Text credit: Kettil Rautio