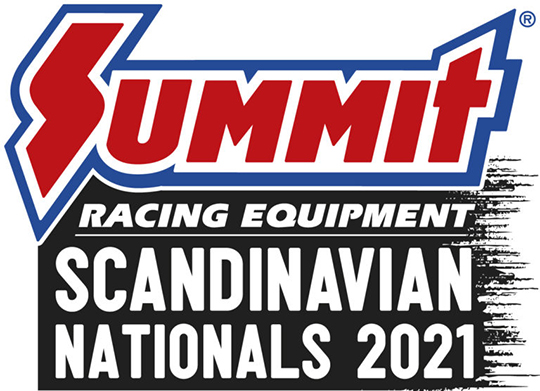 NDRS Motor Club have now, together with Speedgroup AB, taken the decision to down size Summit Racing Scandinavian Nationals 2021 from four days to three.
Continue reading
More events in the Summit Racing EDRS Series calendar is coming up! Don't miss to sign up for Autumn Open 2021 Sweden and Motopark 3&4 in Finland.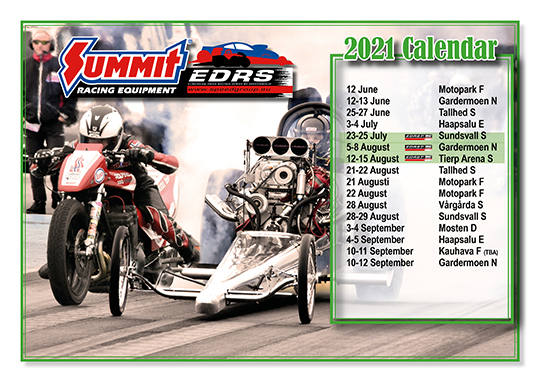 Continue reading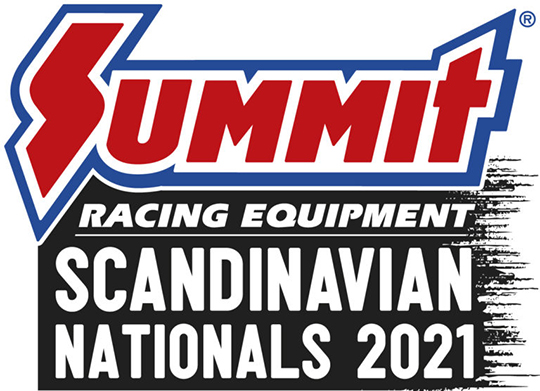 Today is the last chance to sign up for normal fee to the one and only Tierp Arena event this year.
Continue reading
Limited numbers of ticket is now avalible for the Summit Scandinavian Nationals 2021 at Tierp Arena!
Book your tickets and get more information at this link Events | Dragracing Europe or klick the Event tab at dragracingeurope.eu. Due to Covid-19 there´s just a limited number of tickets for sale. Hope to see you there!
Continue reading
Entry to Summit Racing Scandinavian Nat's 2021 at Tierp Arena extended until Monday August 2!
Continue reading

There will be a special Summit Racing Shoot Out with certificates to win for a total value of over 16.000 US Dollars at Tierp Arena, August 12-15. Enter the event now to take part in racing for some big bucks! The certificates are good for payment when ordering parts at summitracing.com.
Continue reading
In 2021 season, publishing house Albinson & Sjöberg and Tidningen Bilsport will sponsor the Jr Dragster drivers with a total of SEK 29,500, which is distributed over the top-10 in the class and they continues with the top-3 Pro Modified sponsoring as well.
Continue reading
SHRA Sundsvall and Sundsvall Raceway hosted a fantastic race event this past weekend. Perfect conditions with a big sun all over it. A very well-prepared track, where the club has had good expert help in the subject by Kjell Pettersson.
Continue reading