EDRS racers gathered at Vårgårda Nationals 9 last weekend and had a great time at the track. The track crew was able to crown winners and runner ups in the Summit Racing EDRS Series as well as in the Super Series.
Continue reading
First Round in the Finnish Dragracing Championship and the 3rd in Summit Racing EDRS Series 2022 is done and just one class could crown winner and Runner-Up. Unfortunately, all other classes were stopped by the famous, but not popular, rain. Not much to do about that.
Continue reading
Sunday! Sunday! Sunday! And eliminations day for the opening round of the FIM-E championship which delivered quite a few surprises, some first time winners and some seriously quick times notably in FIM-E Super Street Bike and a barrier busted in FIM-E Super Twin.
Continue reading
Antti Horto raced to victory by defeating rookie and new European record holder Ida Zetterström in an all-Finnish Top Fuel final at Santa Pod Raceway. Jan Ericsson, from Sweden, defeated David Vegter from The Netherlands to take the win in Pro Modified. In the Top Methanol final reigning champion Sandro Bellio took the win and is the leader in the championship after the season-opening race of the 2022 FIA European Drag Racing Championship.
Continue reading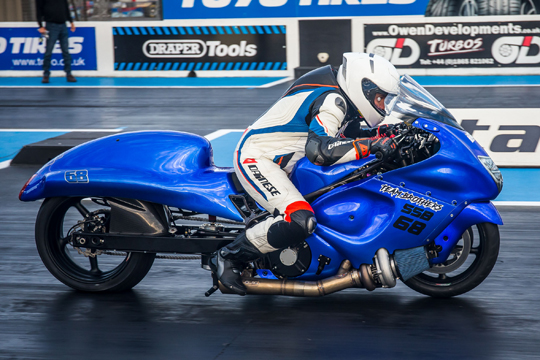 Quite a delayed final qualifying day at the Main Event but the European dragbikers showed signs of stepping up the pace with some European record pacing runs in Super Street Bike and an exhibition world best on two wheels as the major headliners.
Continue reading
Ida Zetterström (Top Fuel), Sandro Bellio (Top Methanol) and Jan Ericsson (Pro Modified) claimed the number one qualifying positions at The Main Event at Santa Pod Raceway and will lead their respective categories into Sunday's eliminations at the opening round of the 2022 FIA European Drag Racing Championship.
Continue reading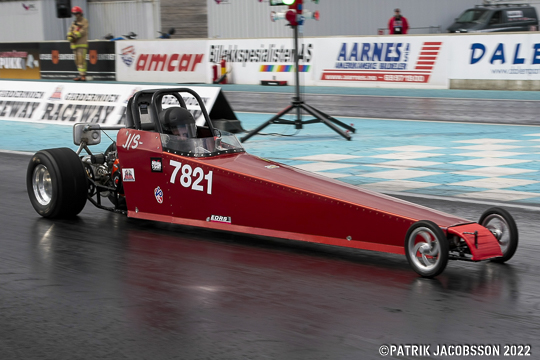 Three days of racing was the plan that NDRG crew had for Gardermoen's first event of the season, but the weather Gods was not on the organisers side. But there were a few rounds done anyway and points was delivered out of that. 
Continue reading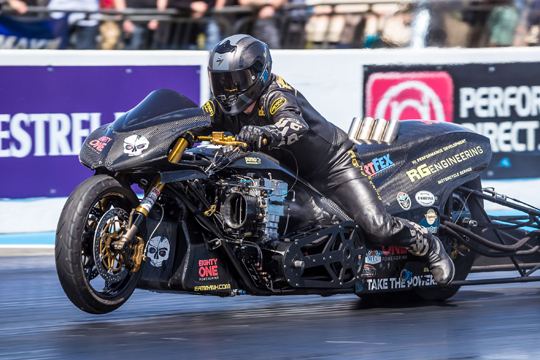 Resuming after over two years of deferral it was perhaps to be expected that the opening day of FIM-E qualifying at the Main Event would be something of a hit and miss affair and this wasn't exactly aided by a stiff cross breeze that will hopefully dissipate overnight.
Continue reading