It have been a weekend filled with dragracing and other amusements at Mosten Clubhouse in Denmark. All kind of classes have been runned with low ET and high speed at this fast track. Represented in Summit Racing EDRS Series classes was Super Gas Bike and Super Comp Bike.
Continue reading
Gardermoen Norway and Kauhava Finland is now ready for Summit Racing EDRS Series Finals. Two final racing in two different countries is making this ending of the season very exciting. During this days of racing, drivers is going to do what ever they can to take the final points to win the series.
Continue reading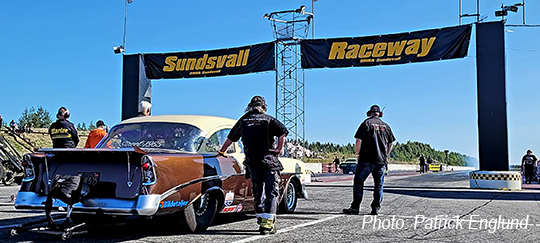 Another great event with record breaking racing was concluded the past weekend at Sundsvall Raceway. After three days of racing in sunny and nice weather conditions, Sundsvall Raceway concluded their last event in the 2021 Summit Racing EDRS Series.
Continue reading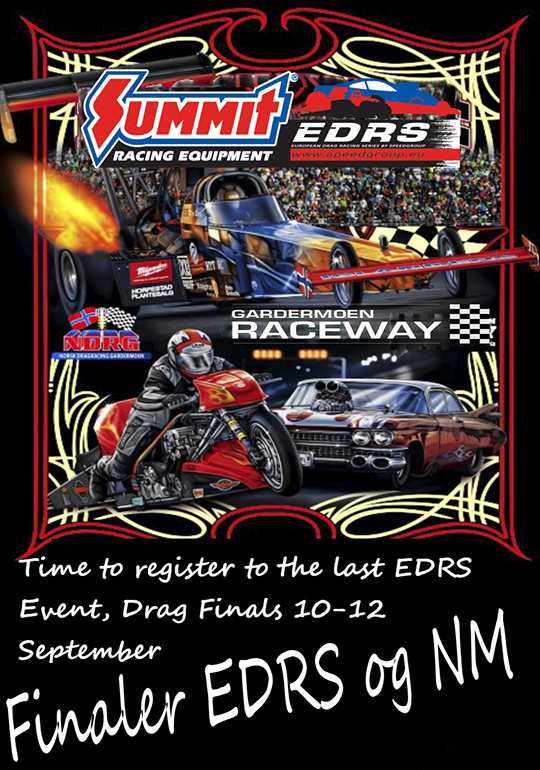 Final race for the Summit Racing EDRS Series season and you got until September 5 to register!
Continue reading
Motopark in Finland arranged two event last weekend, but sadly the one on Sunday rained out. But Saturdays event was filled with great racing and here we have winners!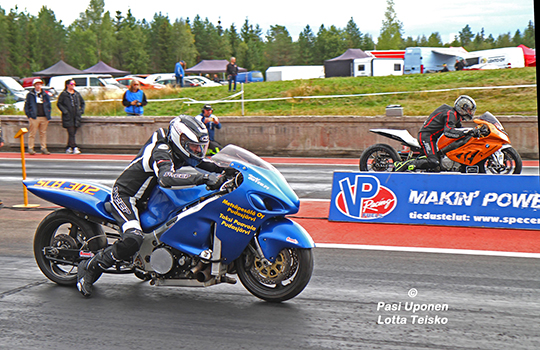 Continue reading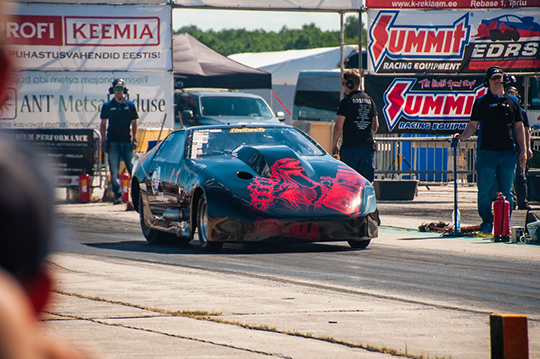 Two more events is soon up. Mosten in Denmark and Haapsalu in Estonia. Two smaller event but very friendly and offers a lots of fun. So if you have the opportunity to do the trip, just do. Last day for register for Haapsalu is September 2. For Mosten, check the link below.
Continue reading
Norsk Drag Racing Gardermoen and Gardermoen Raceway welcome Top Doorslammer to the Drag Finals, September 10-12.
Continue reading
Are you signed for Mid Sweden Finals? If not, it´s about time. August 20 is last call, don´t miss a great event at a fast track.
Continue reading