A new date did not prevent visitors from coming to the traditional Åby Motor Club's drag racing market, which this year was in the middle of the town Åby, outside Norrköping. Bargains can be made here and there were many things that changed owners this past weekend.
Continue reading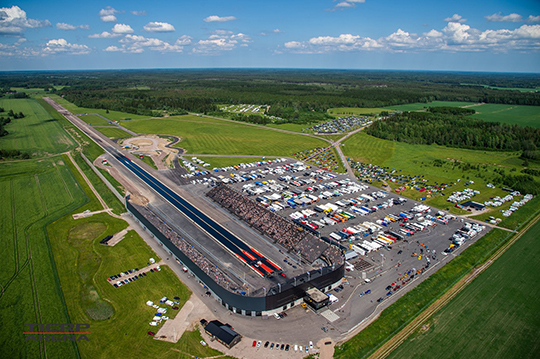 Tierp Arena has not been able to run any of its European FIA-championships events the past two years due to the pandemic. Meanwhile the venue has been out for sale and several sales processes have been ongoing and still is.
Continue reading
With the start of the 2022 FIA European Drag Racing Championship not far off, several teams from this championship took the opportunity to test their updated cars at the Festival of Power, the first round of the British drag racing championship at Santa Pod Raceway. And it was a major success as all three cars of the Rune Fjeld Motorsport stable made several promising runs, with the 3.837 seconds of Ida Zetterström as the highlight. Michel Tooren raised his confidence for the coming season as what was planned to be a test weekend ended with a victory in the first round of the Motorsport UK Pro Modified Championship.
Continue reading
Time to wake up! Two races, one in Sweden and one i Norway is first out to start the season. And it´s time to check out the registrationdates.
Continue reading
Bilsport Performance & Custom Motor Show at Elmia in Jönköping is over and done for this year, and it was a fantastic place to celebrate Easter at. Lots of outstanding enthusiast project and racing vehicles from all over showed to an audience that broke all records this weekend. A good start on the enthusiast and racing season.
Continue reading
The 2022 edition of the Summit Racing EDRS Series Guidelines has now been published.
Continue reading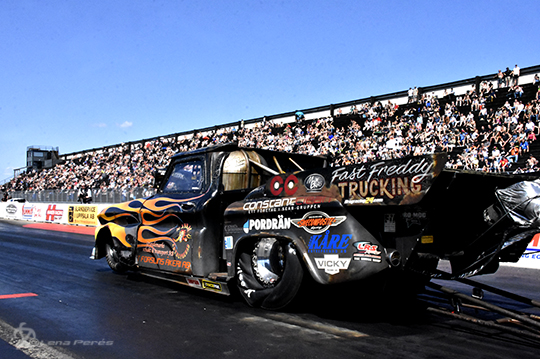 Everyone knows Fast Freddy when it comes to racing and vintage cars and most of us have him and his pickup as a favourite on the strip. No wonder, he does whatever it takes to make everyone happy with a long crazy burnout. Fredrik Fagerström is all along open for craziness, and he's friendly soul always holds the door open for everyone. Now you can meet Freddy with the worlds fastest pickup at Bilsport Performance & Custom Motor Show!
Continue reading
Activities is starting to increase in garages everywhere now when spring is back, and so it is at Stefan "Myggan" Jansson in Tysslinge Örebro in Sweden. He's one of all the busy guys now and in full activity for the first event of the 2022 season, Bilsport Performance & Custom Motor Show – Elmia.
Continue reading