Top Doorslammer round 4 at Sundsvall Raceway wasn't our weekend, track was too tricky! (And not just for us, it was the first time ever I heard JR Dragster team complain about a track condition) I really wanted it to be better than it was and tried too much! And then it also ended early in elimination round one against Kenneth Lingvald with broken crank blower pulley bolts 2.2 seconds out when I finally took away enough power to go down the track!…
Continue reading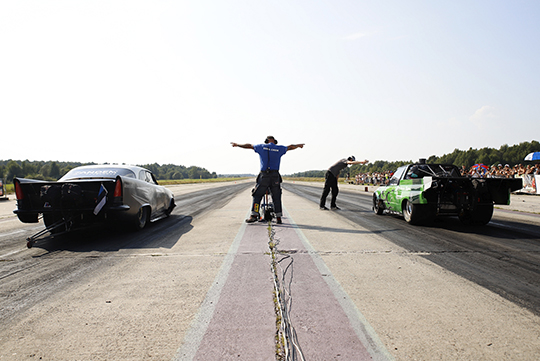 Ameerika Auto EDRA Finals 2022 at Haapsalu Raceway closed their season with a great event where about 130 participators raced the vehicles down the track and Summit Racing EDRS Series was represented by 5 classes.
Continue reading
The FIA European Drag Racing Championship reaches its climax with the European Finals at Santa Pod Raceway, the traditional grand finale of the season. In all four categories the championship still has to be decided and although in three classes the points leader has a clear advantage, it's drag racing so anything can happen. In Top Fuel Antti Horto is the clear favourite to claim his first FIA European title, while in Pro Stock Jimmy Ålund can collect his 12th (!) FIA European title in this category. In Pro Modified Jan Ericsson is the points leader, but the reigning champion can't afford any mistake in England. In Top Methanol the title fight is open with only 12 points between leader and reigning champion Sandro Bellio and Hockenheim winner Jonny Lagg. All in all there are great prospects for a spectacular grand finale.
Continue reading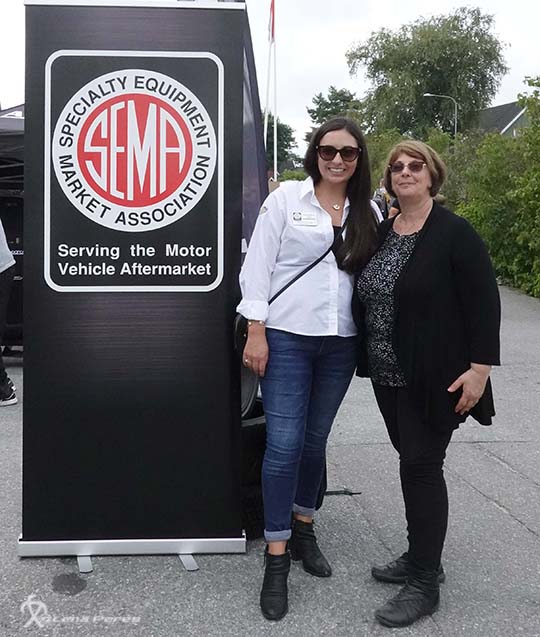 Five August days filled with activities, when SEMA Nordic program took place in Sweden. Wednesday began with opening dinner and trade buyer's panel. Then the days continued with meetings between American and Scandinavian racing companies. A successful arrangement in all matters organised by Linda Spencer, SEMA Senior Director of International and Government Affairs and her co-workers.
Continue reading
A splendid race weekend with a good amount of qualification rounds, even that there was some rain and some updating of the track in between. Here are the winners of Mid Sweden Finals.
Continue reading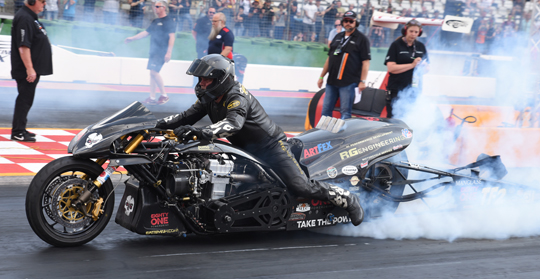 Despite a weekend presaged by some doom and gloom about the potential impact of the weather, the 35th edition of the NitrOlympX ran through to a successful conclusion on Sunday.
Continue reading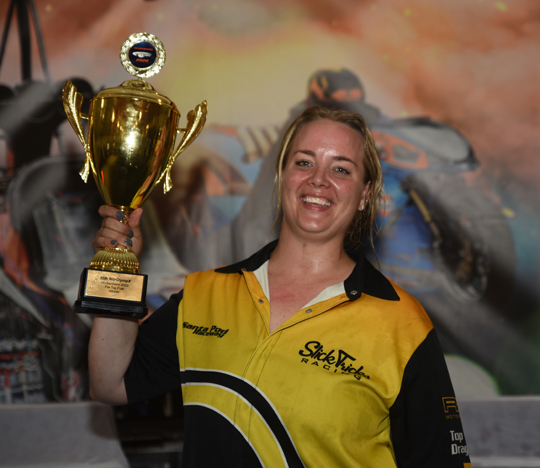 Susanne Callin raced to victory in the Top Fuel final of the NitrOlympX, round three of the FIA European Drag Racing Championship at the Rico Anthes Quartermile of the HockenheimRIng. It was the first win for Callin this season. In a close Pro Modified final Michel Tooren claimed the victory over Andres Arnover as a result of a better reaction time.  In Top Methanol Jonny Lagg defeated Sandro Bellio. In Pro Stock it was once again Jimmy Ålund who won the final, but the margin over Stefan Ernryd was only a few hundredths of a second.
Continue reading
Tricky conditions for the opening day of the 35th NitrOlympX, the largest drag racing event on the European main land with tens of thousands of tickets pre-sold for the meet. Spin and slip were notable by words coming out as the very fresh (the track hasn't been used since 2019) surface took a bit of time to bed in with a secondary race against precipitation that was surrounding the track during the late afternoon and eventually dumped wet stuff to leave Top Fuel and Super Twin Bike without a second qualifier.
Continue reading