Anders Nilsson racing-team had a great season last year; Anders won the FIA race at Alastaro in Finland. This was his first FIA/EDRS win since he started racing in the Pro Modified. Anders ended up in seventh place in the FIA Drag racing Championship, fourth in the Swedish Drag racing Championship and third in the EDRS. The beautiful green Cuda is getting closer to what Anders had in mind when he started to race.
After licencing in 2014, Björn Mårtensson made his official Top Fuel debut in 2015 with three races in the FIA European Championship. This year, the Top Fuel driver and his Nitrobear team are stepping up their operation, and with five races, including Santa Pod, they want to do an almost full championship tour. "There's nothing as cool as racing a Top Fueler! We learned so much last year with the tuning but also working together as a team. This season we want to go faster, but also keep the car in one piece," said Mårtensson, already looking forward to the start of the season. Continue reading →
Pro Stock racer Christian Sagelv of Stockholm, Sweden is replacing his previously raced Ford Escort with a Jerry Haas built 2012 Ford Mustang. The new car will make its competition debut at the NitrOlympX or Scandinavian Internationals. Continue reading →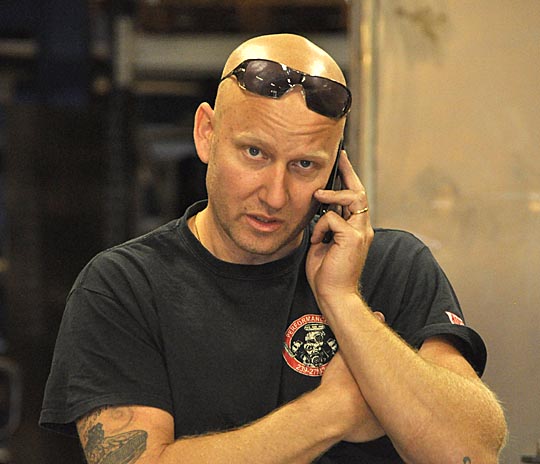 Adam Flamholc gave us a teaser recently that he got an offer he couldn't resist. And now he have given us the release of his plans during this season. And it´s very exciting and unexpected, and in the very opposite direction of his ordinary racing domain.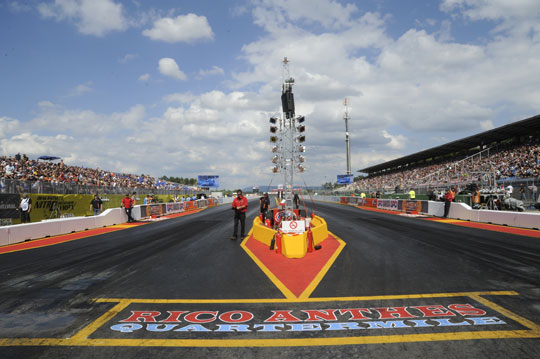 The NitrOlympX is always one of the highlights of the European drag racing season. The Hockenheimring facility, the special atmosphere of the Motodrome and of course the traditional Saturday Night Show all make this race of the FIA European Drag Racing Championship a special one. After the very successful 30th edition last year, number 31 promises to be even bigger and better. Now, with the start of the 2016 FIA season quickly approaching, it's time for an interview with Jerry Lackey, who since 2009 has been the race director of the NitrOlympX and with 47 years in drag racing is one of the most experienced people in the sport. The former racer and still promoter, organizer and race director talks about the event that marks his life. Continue reading →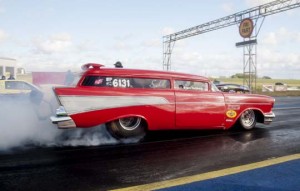 Vårgårda Dragway's third event of the year is the first event of the 2016 EDRS. The renewed track will host this event as a Swedish Championship round for Jr dragsters and all classes up to Pro Street in EDRS.
Three new persons were voted to be part of the board at the Annual shareholders meeting for Speedgroup Aktiebolag, held in Stockholm on April 23rd. Continue reading →