Hansen Racing is handling spare parts and performance parts for American Cars and have done so since 1966. This year they celebrate their 50th anniversary.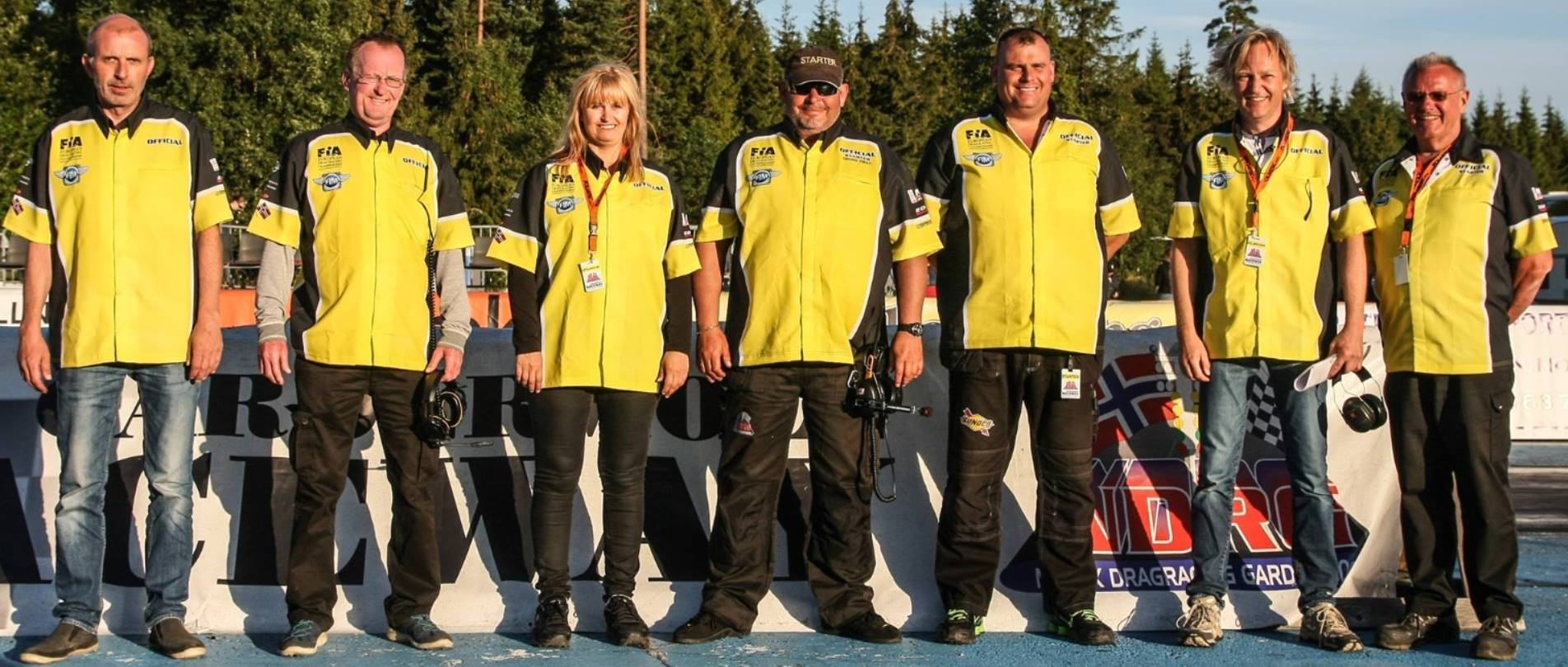 A great happening is coming up in just a few weeks. Gardemoen Raceway is making a grand opening of their new track. Something that nobody should miss. A fresh track surface has been made and a lots of other things is updated at the arena. And more are to come.
Carro Strandberg, who is the chairman in the club and race director, wish all and everybody welcome to come to the 23-year-old race event in Fällfors. From the beginning the race was arranged at a street in central Skellefteå. 2005 the event moved to the airfield in Fällfors, just north of Skellefteå.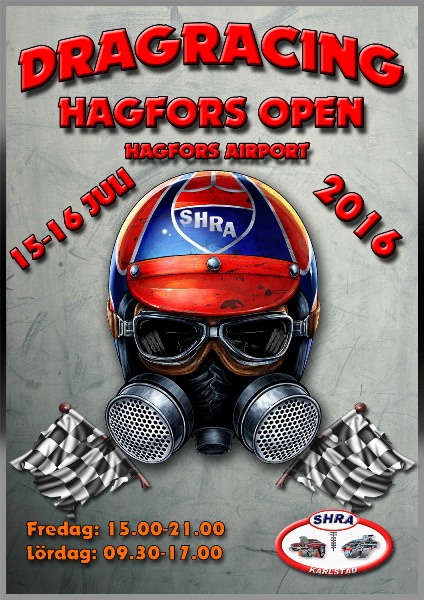 Are You ready for Hagfors Open! Next weekend 15-16th of July it´s time to set-off to the small but nice airfield in Hagfors. The track is a 1/8-mile track and have a breakout at 4.50.
Jens Petter Jevnaker have made a great summery of Thunder Valle II and what the event offered during the former weekend, and here is what happen. Just three weeks after main event it was time for the second event at Thunder Valle Raceway. In the morning hours on Friday it was some rain summing down, not much, but enough to stop racing.  Despite a huge effort from JDRK the rain won the "battle of the day" and it was decided to cancel the day around 7pm.
Rain made an early end to the FHRA Nitro Nationals at Alastaro, Finland, the second round of the EDRS Pro Nordic Motorcycle Championship. After the first round of Super Street Bike and the Pro Stock Motorcycles in the line-up, a thunderstorm interrupted the programme. The track crew almost got the Alastaro dragstrip in racing condition twice, when at 3.30 PM another heavy shower left the race director no other option than to cancel the event.  Continue reading →
Rain made an early end to the FHRA Nitro Nationals at Alastaro, Finland. After an exiting first round in Top Fuel and Pro Modified, with an early exit of number one qualifier Michael Gullqvist, a thunderstorm interrupted the third round of the FIA European Drag Racing Championship. The track crew almost got the Alastaro dragstrip in racing condition twice, when at 3.30 PM another heavy shower left the race director no other option than to cancel the event.  Continue reading →
Samu Kemppainen raced to the number one qualifying position in Super Twin Motorcycle at the final day of qualifying for the FHRA Nitro Nationals, round two of the EDRS Pro Nordic Motorcycle Championship at Alastaro, Finland. In Pro Stock Motorcycle Kalle Lyrén stunned with his first ever 6-second run in Europe to claim the number one qualifying position. In Top Fuel Motorcycle Friday leader Jan Sturla Hegre stayed in the number one position, while in Super Street Bike Richard Stubbins was back to form and will enter eliminations as the number one qualifier.  Continue reading →