Busy start for SFI Foundation re-certification tour in The Netherlands
The 2018 European SFI re-certification tour kicked off today in Heemskerk, The Netherlands. Racers and team members from Denmark, Germany, Switzerland, Belgium and of course The Netherlands travelled to the Dutch Hot Rod Association headquarters in Heemskerk to re-certify wheels, bell housings, clutches and flywheel shields, to be race ready for the 2018 season. The SFI crew had to work hard as it was very busy on this first day of the SFI tour.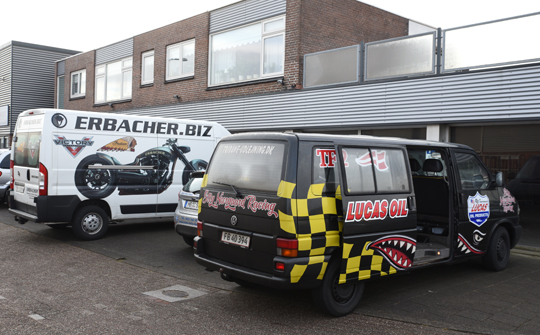 Marck Harteveld was early this morning as the Dutch Pro Modified driver was already waiting when the office opened at 8 am. As the next drivers and team members arrived pretty soon, there was a nice queue waiting at 8.30. From Denmark Top Fuel driver Stig Neergaard was there with many parts, and the same was true for the Erbacher crew, as they had many parts of the team's Top Fueler, but also parts of Marcus Hilt's Pro Mod. Also from Switzerland came Bruno Bader's crew.
From Germany came Dennis Habermann. The Top Methanol Dragster driver had a Dutch tour as he was at the Post & Dros office in Dronten the day before to test the team's MSD parts. Also from Germany  Top Methanol Funny Car racer Jürgen Nagel and Competition Eliminator Jaguar driver Jens Zimmermann (accompanied by Klaus Romahn). From Belgium came 'the Bellio brothers' Sandro and Christiano with some parts of their record setting Top Methanol Funny Car.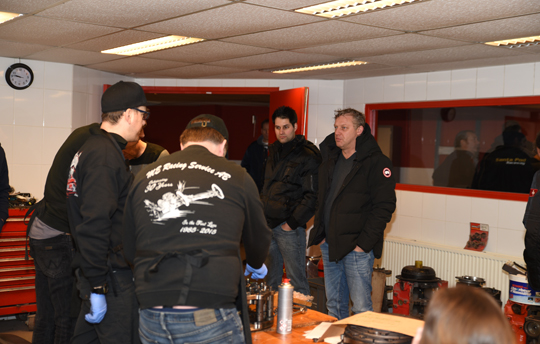 From The Netherlands there was Pro Mod driver Michel Tooren, who had clutches for re-certification, Johan Oomen (Super Pro ET), Stevan Reffeltrath (Super Gas), Michel Huis (House Bros, Super Comp/Super Gas) and Tom van der Wijden (Super Pro ET).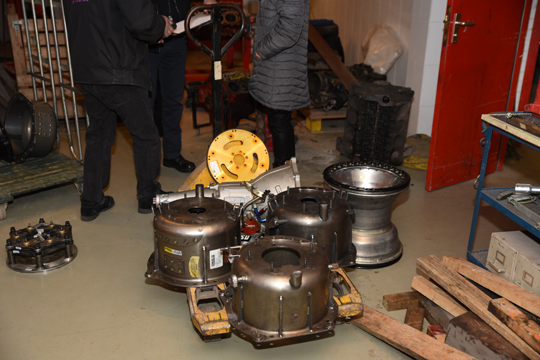 At 12 o'clock the work was done and the SFI crew could leave the DHRA headquarters to catch their flight to Finland. Tomorrow, the SFI re-certification tour continues in Helsinki. Next stop is Persåkers Speed Shop, Sweden, and the tour will finish on Monday at Santa Pod Raceway.