SFI Inspection Tour back with full speed again!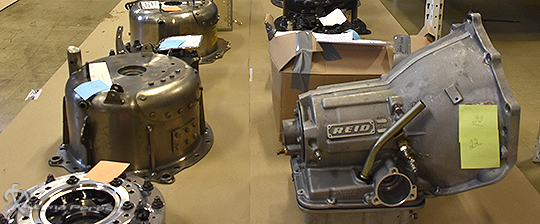 We got some happy news the other day! Jennifer Faye President of SFI Foundation Inc.  are extremely happy to tell you that finally the full SFI Inspections Tour for 2023 is back in the seat, after four long years of pandemic restrictions and international logistical challenges.
-The entire SFI Team is excited to return to the traditional four-stop inspections tour this year. We would like to thank everyone involved in European drag racing for supporting our efforts to return, says Jennifer. We trust that most racers will be able to utilize the location that is closest to them and this will be much more convenient than shipping parts long distances for recertification.
The SFI inspection process is an important procedure for ensuring that certified parts are in safe working condition for the upcoming season. As a reminder, we are unable to inspect Weld wheels due to the special equipment that is not portable, however, we have added ME Racing Service in Sweden as an inspection site for Weld wheels. Details may be found in the attached list of inspection items. For each stop listed below, the host name can be contacted for pricing in local currency and to arrange parts delivery or attendance at each inspection day. ME Racing requires pre-registration, which may be found on their website.
Stop 1, Netherlands (DHRA)
Thursday, March 16, 8:00am-12:00pm
Hotel Ibis Amsterdam Schiphol
Schipholweg 181
Bedhoevedorp 1171PK
Stop 2, Finland (FHRA)
Friday, March 17, 8:00am-12:00pm
FHRA Office
Teollisuustie 2
01800 Klaukkala
Stop 3, Sweden (ME Racing Service AB)
Saturday, March 18, 11:00am-5:00pm
ME Racing Service AB
Svetsgränd 10
781 72 Borlänge
www.meracing.com
Stop 4, England (Santa Pod, SPRC)
Monday, March 20, 9:00am-4:00pm
Santa Pod Raceway
Hospitality Suite
Airfield Road, Podington, NN29 7XA