Lena Perés
The 2022 edition of the Summit Racing EDRS Series Guidelines has now been published.
Continue reading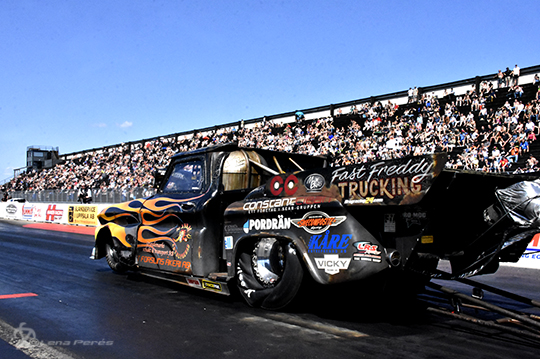 Everyone knows Fast Freddy when it comes to racing and vintage cars and most of us have him and his pickup as a favourite on the strip. No wonder, he does whatever it takes to make everyone happy with a long crazy burnout. Fredrik Fagerström is all along open for craziness, and he's friendly soul always holds the door open for everyone. Now you can meet Freddy with the worlds fastest pickup at Bilsport Performance & Custom Motor Show!
Continue reading
Activities is starting to increase in garages everywhere now when spring is back, and so it is at Stefan "Myggan" Jansson in Tysslinge Örebro in Sweden. He's one of all the busy guys now and in full activity for the first event of the 2022 season, Bilsport Performance & Custom Motor Show – Elmia.
Continue reading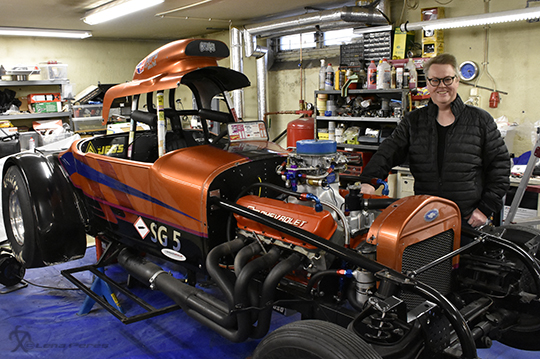 The drag racing season are slowly coming to live and soon we can see the beauties on tracks again – and the drivers of course. One who is eager to race again is Mats Karlsson from Umeå.
Continue reading
We got a mail from a very nice young fellow, Felix Hernando Mir from Spain, who is eager to get into drag racing. As the sport is not that big in Spain, he have now reached out to us to get some help.
Continue reading

The season is about to start. And one of the early events of the season is the SFI European Inspection Service. The event is a bit scaled down this year due to the last years of restrictions. The information from SFI is as follow.
Continue reading