Happy faces at Åby Drag Racing market
Åby Drag Racing market is back in full costume! But perhaps it´s already a bit tight as this year's market was packed with exhibitors, and visitors.
Åby Arena, outside Norrköping that houses the fair, seems already too small to accommodate the exhibitors just after a year in the location. This time they had to use another hall next to the regular arena and the 120 exhibitors' places was filled very quickly. Speedgroup was or course on site to promote the 2023 Summit Racing EDRS Series calendar also was the Swedish Motorsport Federation on site to promote the Swedish Championship of the year.
– We want to thank all participants and visitors for a very successful day, says Niklas Lekander from Åby Motorklubb. We also received a lot of tips and ideas during the day that we will take with us to next year's market, to make an even better Åby Drag Racing market.
The club had, just like last year, an open house in the club house a few kilometers away from the exhibition hall. A popular break for the 270 who took the turn to check out the club vehicles and get a bite to eat at cost price.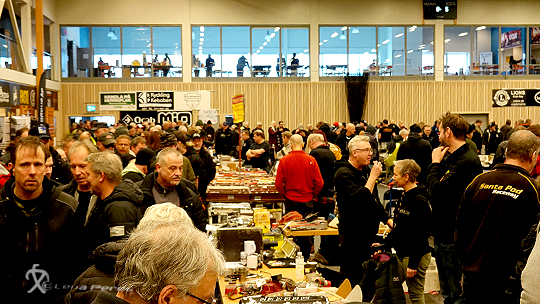 A total of around 1000 visitors came to 2023 years Åby event where drag racing stuff is exchanged, sold and bought for the upcoming season. A good start for the season.