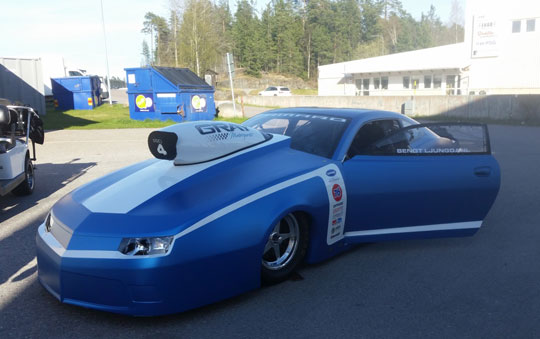 Bengt Ljungdahl joined the Pro Stock championship in 2014 with races at Alastaro and Tierp Arena. Two further FIA events followed in 2015. The team's determination to run with the leaders was underlined over the closed season by the purchase of a Gray Motorsports 2015 Camaro. After testing at Tierp, Ljungdahl Racing are ready for a full season in the 2016 FIA European Pro Stock Championship. Continue reading →
Last weekend the Goblin team went to Tierp Arena for some testing of the new gears that has been updated on the car. First round out went very well.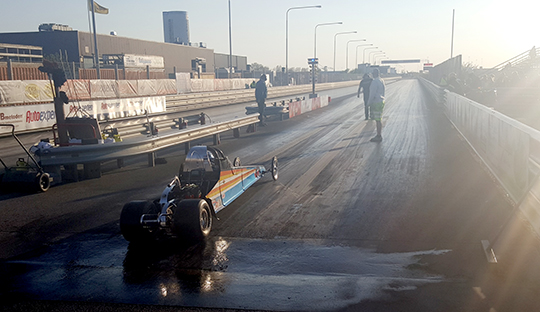 Time for Malmoe to host the second EDRS race event for the season. About 75 team have signed in. The winner from last weekend's JrD Championship Central Lucas Karlsson is on site as the RU Simon Andersson. And at the list we can see that Johan Lindberg is on site to fit in to the Old 51 and the team around that beautiful Chevrolet -51.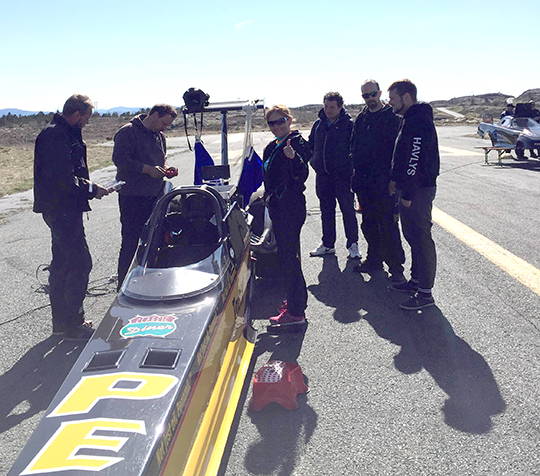 Teams has already started to arrive to the EDRS drag race event at spectacular island Frøya Norwegian and the staff works hard on the arena.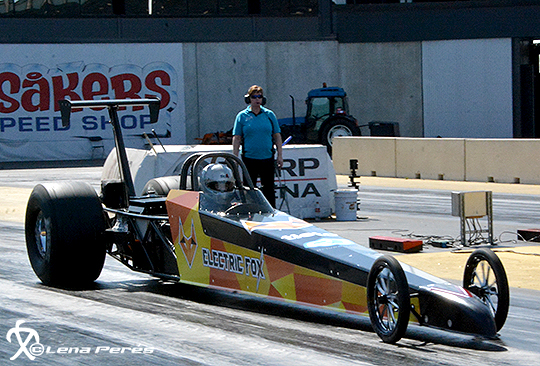 Tierp Arena was open for a Test and Tune weekend on 7th and 8th of May  enabling teams to get the vehicles in shape just before the race season starts. Eather and track conditions could not have been better. The track preparation crew headed by Kalle Brinell had done an excellent and to make things even better, the sun was shining all weekend.

In 2016, Santa Pod Raceway celebrates its 50th birthday. On Easter Monday 1966, Europe's first permanent dragstrip opened its gates for business. Today, fifty years later, the raceway hosts events throughout the year from two races of the FIA European Drag Racing Championship to the 'Run What You Brung' events. Continue reading →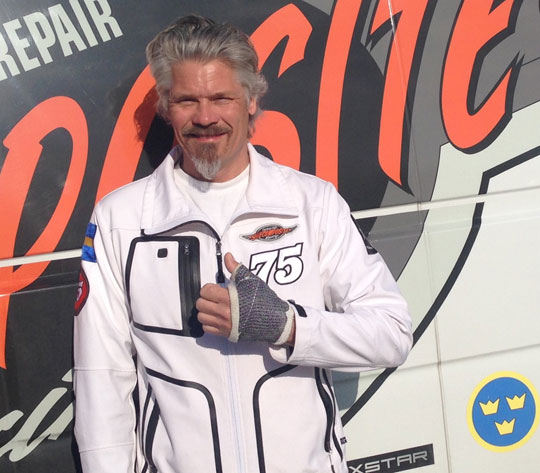 To be involved in a motorbike crash is never a good idea, but to do it just before the start of the racing season is even worse! And that's what happened to Pro Stock Motorcycle rider Kenneth Holmberg. "Yes I know, this is not good timing at all, but it won't stop us from starting the season at Santa Pod and doing the full FIM and EDRS Pro Nordic Motorcycle Championship tour," said the Swecomposite rider. Continue reading →
A new name will be added to both sides of the Vegter Pro Mod Racing '67 Camaro. PedalToTheMetal Musclecar Performance have joined David Vegter as his main sponsor for 2016. The successful and fast expanding company from Sneek can therefore be mentioned in the same breath with the at least as successful and fast Dutch Pro Modified team, frontrunners in the FIA European Drag Racing Championship. The team also announced that Adam Flamholc will be tuning the '67 Camaro this season. Vegter made his first test run of the 2016 season last weekend at Malmö Raceway and was the quickest and fastest combination of all teams that attended the two day test.     Continue reading →