Excitement continues – Kauhava next up
Just one week after spectacular Tierp European Championship the 22nd event in the Summit Racing EDRS Series and tour #5 in Finnish Championship final round is up. And many of those hard competitors who succeeded in Sweden are on site to chase national championship and try to repeat those amazing times at their home track. 
Jr Dragsters and Jr Drag Bikes is Summit Racing EDRS Series classes, but alot of other classes and happenings going to appear this weekend. As an extra spice there will be prize money included classes Top Doorslammer and Super Twin Top Fuel bikes race for cash as championship titles. STTF will have an open championship by one race and winners take the prices money. TD is normally included in Finnish championship round and points are added to all championship rounds, but the winners of this race get those extra pricemoneys from this race. So everyone competing on those classes can win trophy and money plus in STTF the Championship.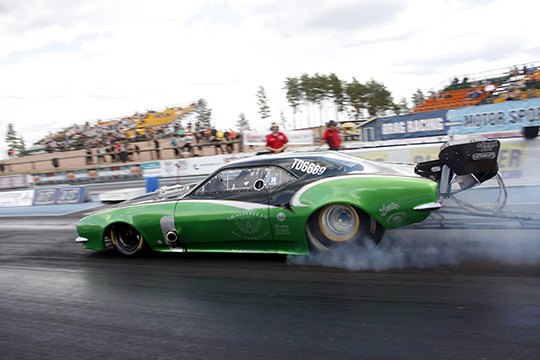 Kauhava raceway was surprisingly good at the first event and now many racers are coming to chase PB-times. It shows as there is a nice number of participants in many classes, which means hard and fair racing when more racers are around. This event is special also with night racing at Saturday. The competition starts already on Friday 10am and continues Saturday by 2 qualifying rounds. Then FHRA will make lists for elimination and those are scheduled to start Saturday afternoon. The night race will be an awesome show and there is special program and fire show racing expected
Excitement and Finnish championship winners will be in the Night Race & Finals programs at Kauhava this weekend.
Text & Photo: Kettil Rautio