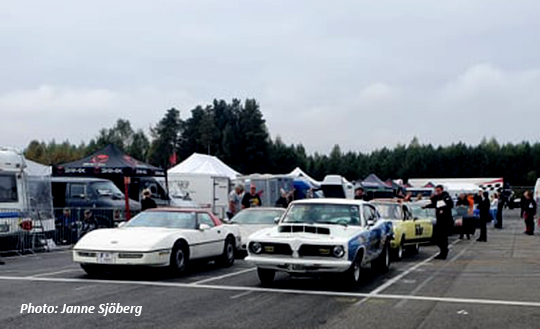 The Summit Racing EDRS Series finals at Gardermoen did´nt end as wished. The weather was not on racers or organisers side this weekend, as a big gray cloud seemed to hang over the whole Scandinavia. Rain is no to wish for in our sport. Sadly the event ended with a bad accident at the track and we want to wish the involved driver a fast and good recouvering.
Continue reading
FHRA Winter Nationals didn't end as planned. Bad weather stopped the race, even though the crew did they very best to keep the track dry and safe.
Continue reading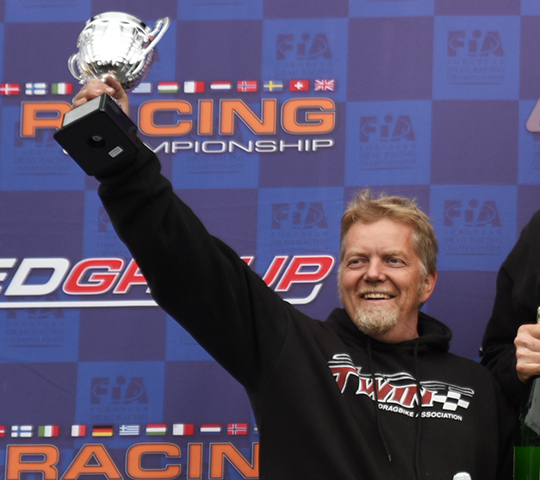 We were very sorry to hear of the serious injuries of Hans-Olav Olstad after a bad high-speed accident after an engine explosion at Gardermoen Raceway last weekend. The Norwegian Super Twin racer was flown to the hospital with injuries to his face, chest and a lung.
Continue reading
Estonia Dragracing Assosiation (EDRA) ending their season with a sunny Glass Drive EDRA Final 2021 at Haapsalu Dragway, that is the 11th event in Summit Racing EDRS Series.
Continue reading

It have been a weekend filled with dragracing and other amusements at Mosten Clubhouse in Denmark. All kind of classes have been runned with low ET and high speed at this fast track. Represented in Summit Racing EDRS Series classes was Super Gas Bike and Super Comp Bike.
Continue reading
Gardermoen Norway and Kauhava Finland is now ready for Summit Racing EDRS Series Finals. Two final racing in two different countries is making this ending of the season very exciting. During this days of racing, drivers is going to do what ever they can to take the final points to win the series.
Continue reading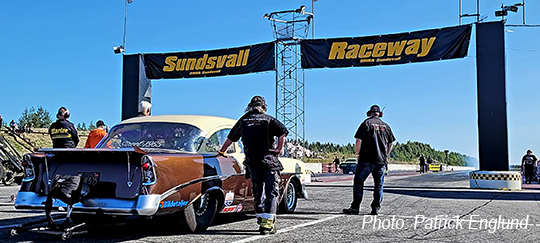 Another great event with record breaking racing was concluded the past weekend at Sundsvall Raceway. After three days of racing in sunny and nice weather conditions, Sundsvall Raceway concluded their last event in the 2021 Summit Racing EDRS Series.
Continue reading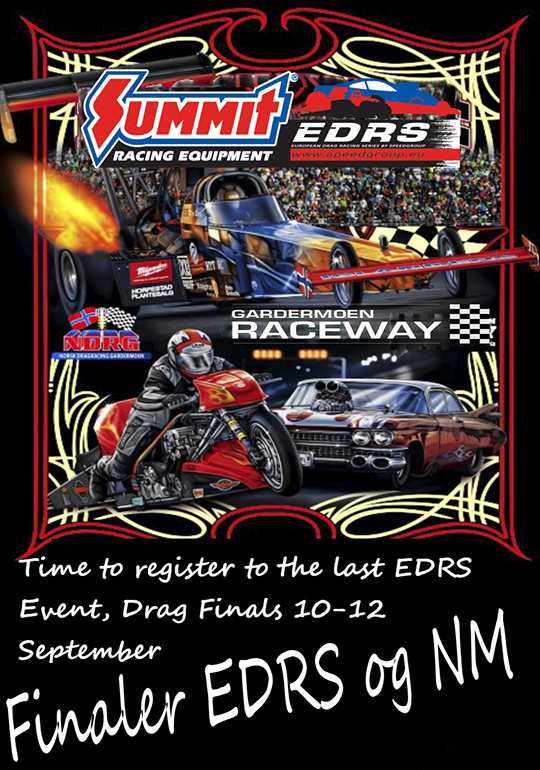 Final race for the Summit Racing EDRS Series season and you got until September 5 to register!
Continue reading