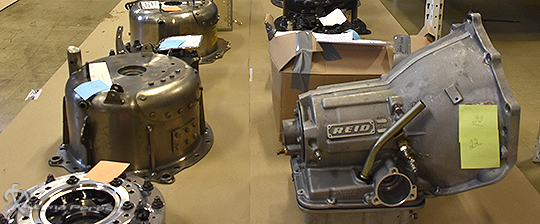 We got some happy news the other day! Jennifer Faye President of SFI Foundation Inc.  are extremely happy to tell you that finally the full SFI Inspections Tour for 2023 is back in the seat, after four long years of pandemic restrictions and international logistical challenges.
Continue reading
The 2023 Bilsport Award Junior was handed out last Saturday at Bilsportgala in Jönköping and once again we got to see a drag racing driver receive the prestigious award. The prize is voted for by Tidningen Bilsport's readers in six different motorsport branches, so we can say that Lina Andersson is a very popular driver in Sweden.
Continue reading
If you want to tell your story about what's going on in your team, what your plans are for the 2023 season, or something else. Feel free to send us a summary or invite us to your racingshop, so our readers can enjoy your story. We are happy to publish Your plans here at www.edrsdragracing.com. One of those who want to share theirs plans are team Sjödin Motorsport.
Continue reading
2023 starts with a new driver in Super Gas, as Jr driver Marcus Andersson from Grängesberg Sweden have plans to steps up this season. And his and Chris Callins Jr dragster continues their life in Spain.
Continue reading
Pite Dragway like to make drivers and teams aware of what they expect from SHRA Luleå and Pite Dragways organization in 2023. Therefore, the club reach out to get some ideas from those whom this affects. That means, everyone who want Pite Dragway to stay active in the motorsports.
Continue reading
In these chilly days we have here in Sweden at the moment, we just received a warming message from SHRA Sundsvall. Even though the cold winter is here and no racing taking place, there is no rest for the crew in SHRA Sundsvall. Göran Svensson, chairman of SHRA Sundsvall, sent us this nice christmas present.
Continue reading