Ida Zetterström announces Global Partnership with Edelbrock and KW Parts
Today, European Top Fuel Record Holder Ida Zetterström announced a new global partnership between Edelbrock Group and KW Parts (Klintberg & Way Group) to support her efforts in winning the FIA Championship driving for RF Motorsport. Edelbrock Group helped Zetterström in her successful first FIA Top Fuel season in 2022, where the team became the first to clock a 3.7-second pass in Europe and picked up their first FIA event win together at Tierp Arena in Sweden.
For 2023, Edelbrock is expanding its commitment to become a primary partner on her dragster alongside new sponsor KW Parts. The collaboration brings together two powerhouse companies on the side of the RF Motorsport Top Fueler. The Edelbrock Group brands represent nearly 130 years of building the best-known performance parts for racers and enthusiasts. Meanwhile, KW Parts, operating in 37 European countries, is Europe´s leading distributor of OE and aftermarket spare parts and accessories for American cars from the 1900s to today.
Zetterström is excited by the prospects this partnership brings to the team. "I saw an opportunity to bring together two great companies in KW Parts and Edelbrock in a way where we can all work together to bring business and racing forward; I see this being the start of something really outstanding," she said. "Just as their products, the people at Edelbrock Group are top of the line. I feel very proud to represent such a solid and recognizable global brand — a brand I have used and loved for many years — and I am incredibly excited to grow our partnership.
"Welcoming KW Parts as a new sponsor aligns with my love for American cars, but it also represents our mutual commitment to growing drag racing and supporting enthusiasts across Europe. Having two amazing brands show faith in me to represent them at the highest level is humbling. I don't think I've ever been this excited to start a race season as I am this year. I can't wait to get started."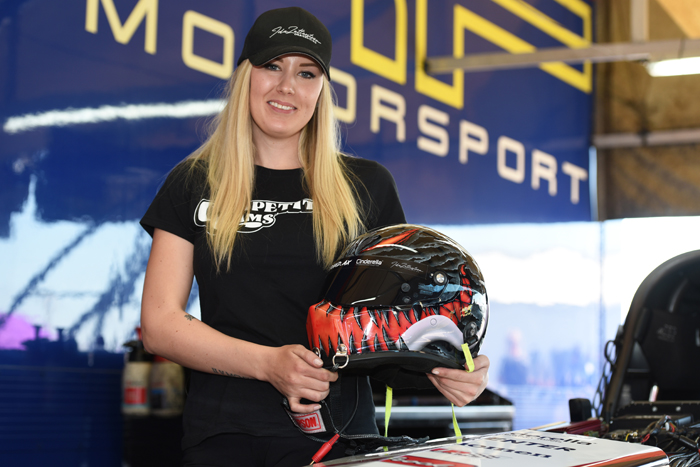 Edelbrock Group Vice President of Sales and Marketing Mark Campbell sees the partnership as a win-win. "This marketing partnership between Edelbrock and KW is an excellent way for Edelbrock to grow our presence in the European market while showing our love and support of all forms of racing," he said. "We couldn't ask for a better brand ambassador than Ida to facilitate our message to the European audience. Not only is she a rising star with outstanding talent, but she is also an enthusiast who understands our products. 2023 is going to be a great year for Ida Zetterström racing."
Last year marked 20 years since Ida's start in drag racing and her first season in the Top Fuel class. She begins her second full season in the FIA Top Fuel European Championship this year. She will also run a Cannonball-style race at Mantorp Park and several exhibition events throughout the year. The team starts its season off at the Festival of Power this weekend, April 29th – May 1st, at Santa Pod Raceway, followed by the first event of the European season May 26-28, also at Santa Pod Raceway.
For a full schedule, check out https://www.idazetterstrom.com/schedule
Ida has been vocal about her dreams of racing in the American NHRA series in the future. "I already have my license, which is ready for NHRA racing, and I'm actively striving towards my goal of racing in the USA. I can't give you any news of me racing there yet but know that it is something I'm working on for the future. Top Fuel and drag racing get my heart racing, and I'm here to stay."