2017 Bilsportsgala in Gothenburg, Sweden awarded our skilled dragracing drivers. Alot of prices was handed out during the big gala dinner, where many in our dragracing family was gathering togheter for a fun and nice evening.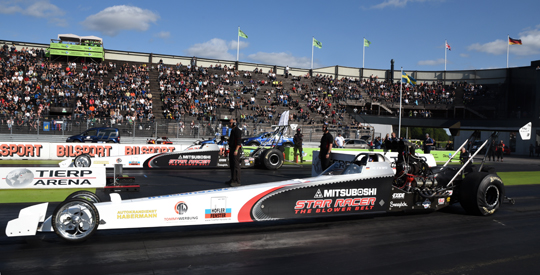 From the Habermann brothers and eurodragster.com comes the news that German two-car Top Methanol Dragster team Werner Habermann Racing will contest all six rounds of the 2018 FIA European Top Methanol Championship. Timo Habermann will defend his 2017 FIA European Championship title, while last year's runner-up Dennis Habermann will do his very best to beat his brother and get the number one back on his car. Continue reading →
A Merry Christmas and a Happy New Year from Speedgroup staff and board.