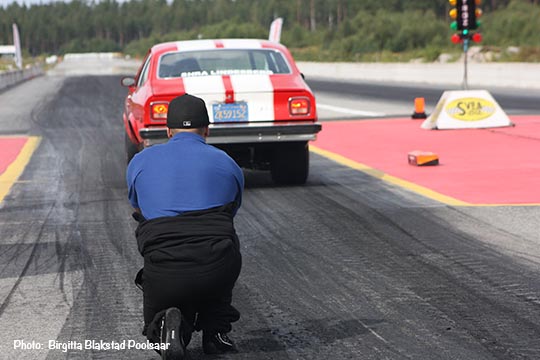 It's that time of year again where crayfish and drag racing is up! Linde Open is the oldest event that still is running in Sweden, and celebrates 35 year this year.
The Summit Racing Equipment Internationals is the fourth round and grand finale of the 2018 EDRS Pro Nordic Motorcycle Championship. Two months after the championship kicked off at Tierp Arena, the EDRS Pro Nordic MC is back at this state-of-the-art drag race facility. Marcus Christiansen (Super Twin Motorcycle), Thomas Lysebraate Olsen (Pro Stock Motorcycle), Mathias Bohlin (Super Street Bike) and Rikard Gustafsson (Top Fuel Motorcycle) enter the final round as the leader in their respective categories. But with many points still to win or lose, almost anything is possible. Peter Östlund and Jami Oksanen are the leaders in EDRS Pro Nordic MC Super Comp Bike and Super Gas Bike, but especially in Super Gas Bike the top three are still close together. Continue reading →
Tomas Nurminen took win in JD-class and earned good points and traditional shower in price seremony.
The very first race in Kauhava was successful and round 4 from finnish championship delighted racers and public.