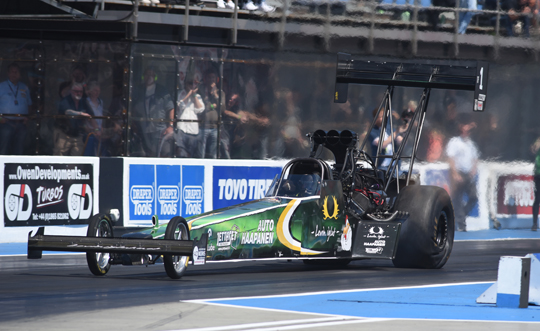 Anita Mäkelä raced to the number one qualifying position in Top Fuel at the first day of qualifying for The Main Event, the first race of the 2019 FIA European Drag Racing Championship. The reigning Top Fuel champion stormed to a great 3.87 seconds in her second qualifying attempt. In Pro Modified reigning champion Jimmy Ålund took the lead with a great 5.86 seconds. In Pro Stock Michael Malmgren is the surprise leader after day one while in Top Methanol Jonny Lagg is the provisional leaders after day one. Continue reading →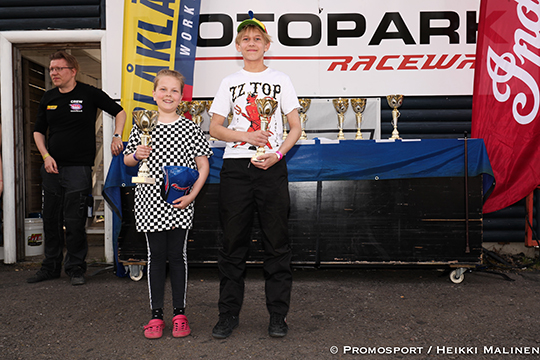 JR-Dragster: Winner Helmi Oikarinen (left) and Runner Up Roni Tekoniemi.
Here is the winners and Runner Ups at Motopark SM round 1, where the Jr Dragster and Jr Dragbike was represented in the Summit Racing EDRS Series.