Now we're powering up for the very last race of the season in the Summit Racing EDRS Series, Top Doorslammer finals at Tierp Arena and RaceStar Night of Fire 2018.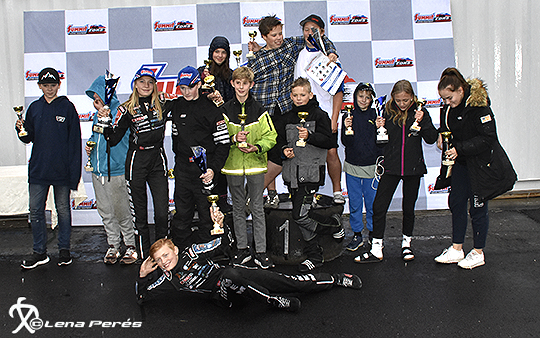 Happy Junior drivers finish the season with a pricegiving-get-together at Gardermoen Raceway 2018
An intensive race weekend is over and the Summit Racing EDRS Series 2018 has come to an end for almost all classes in the series. Happy winners of the Drag Finals was awarded after a tigh, fast and eventful but sometimes a bit to cold event.
All right! It's time to get ready for the 2018 Summit Racing EDRS Series Drag Finals at Gardermoen Raceway. This weekend is where this year's class winners will be decided.