Uncategorized
Eliminations day and the closing of the first chapter on the 2023 FIM-E Dragbike tour saw some spectacular races, great numbers and some pointers for the rest of the season.
Continue reading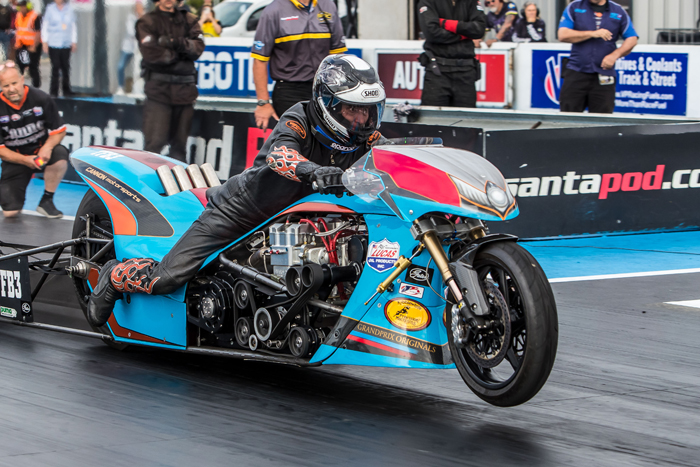 If yesterday could be considered a bit of a tentative introduction to the 2023 FIM-E season, today, the second day of full qualifying, was something very special indeed.
Continue reading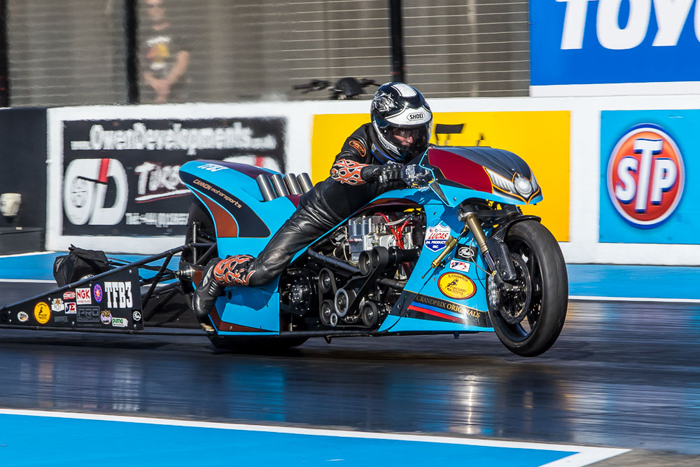 First day of the FIM-E 2023 championship season for the bulk of the classes (the Juniors having already had a full day of qualifying yesterday) and we're two sessions down with another two to go tomorrow.
Continue reading
Belgium racer Chris van Nimmen is looking to pick up where he left off last season in the UK ACU National Finals where he lowered his PB ET to a 7.005 at the end of his first full season in Super Twin action (we'll forget what was a distinctly unmemorable last outing at FIM-E level at the Euro Finals).
Continue reading
Owner, rider and builder of Europe's quickest Funny Bike, Stuart Crane has been busy dealing with a lot of work going through his Warpspeed Racing base for his customers (including other FIM-E teams) as well as working on upgrades to his own setup.
Continue reading
Utterly unique, the PBR Rocket put a major full stop on the end of the 2022 season running a stellar 5.932/230.08 at the UK National Finals to become the fifth FIM-E Top Fuel Bike into the five second bracket and rider Al Smith at number nine on the combined FIM-E Top Fuel/Super Twin Top Fuel Bike quick list. Heading into 2023 and team owner Phil Baimbridge is looking to build on this ticket ("blemishes" on the 5.93 run suggest it could get into the 5.8s).
Continue reading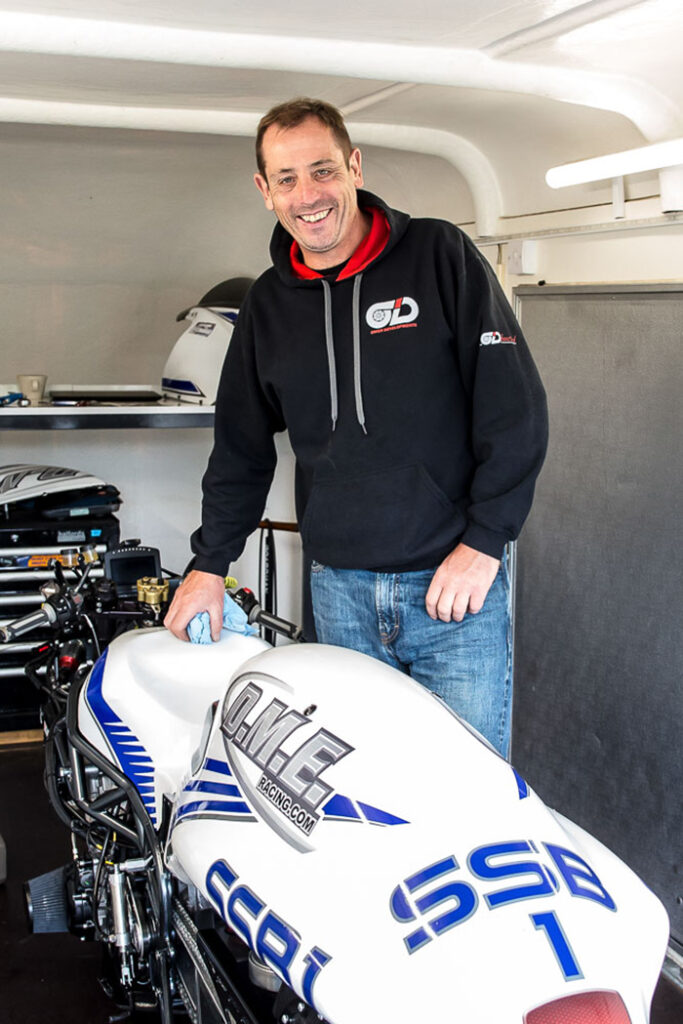 Multi-time Super Street Bike champion and record holder at European and UK level Steve Venables finished off the 2022 FIM-E season with a massive fireball at the final four stage of the Euro Finals eliminator. 2023 has already seen the British rider resetting his personal best ET with a 6.6617/225.90 blast at the UK opening round back in early April. However, Ven won't be challenging for a third FIM-E SSB crown this season.
Continue reading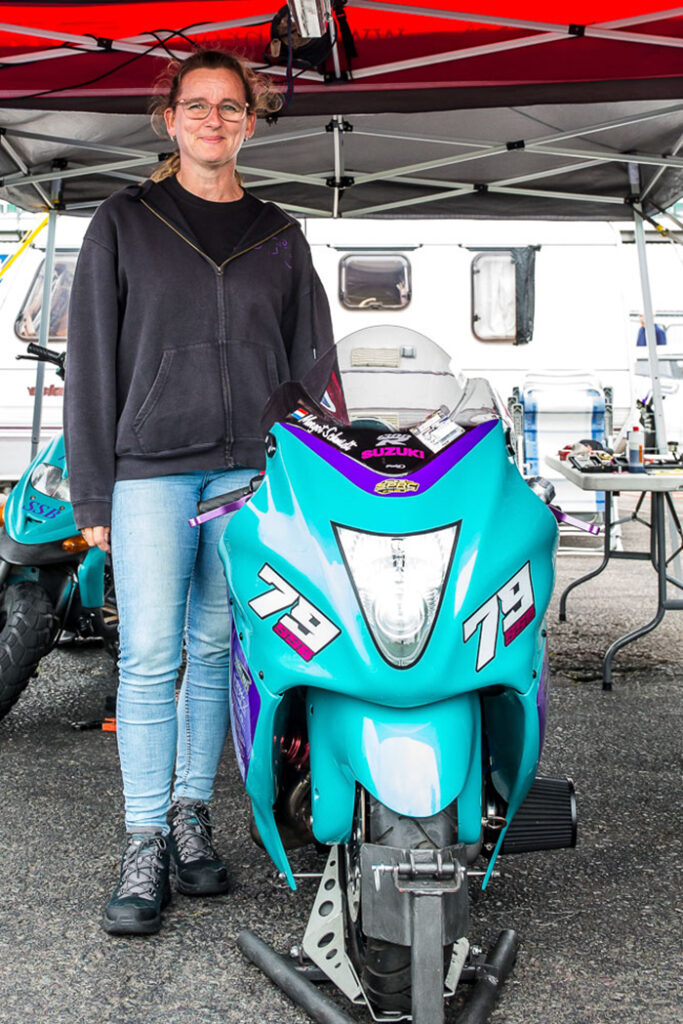 After stepping up to the FIM-E Super Street Bike ranks a couple of years ago, Dutch racer Margot Schmidt has been very busy in preparation for the 2023 European tour thanks to a plan hatched towards the end of last season.
Continue reading