Uncategorized
Here is a Top Doorslammer Champion last race report of the season in the Summit Racing EDRS Series! Congratulation Sjödin Motorsport/ÅBM Racing, well done!
Continue reading
The 2022 edition of the European Finals came to a close late on Sunday remarkably with all eliminators completed, which, given the long delayed start in the morning thanks to overnight fog and moisture taking an age to clear and some on track incidents, was some testament to the hard work put in by the SPRC track crew. A couple of European speed records were thrown into the mix as well as a barrier busting World best that, well, you had to be there to see it.
Continue reading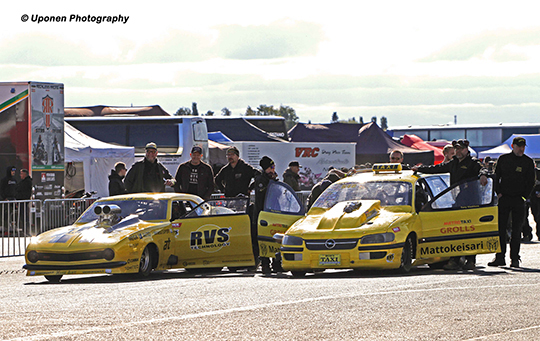 We have received results from the Kauhava finals and there were some ups and downs in Finland.
Continue reading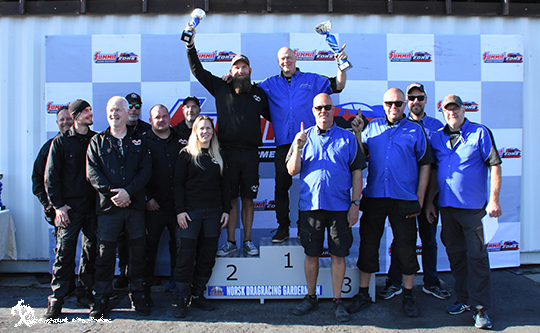 The 2022 drag racing season is over and this weekend there have been two final events in the Summit Racing EDRS Series, one at Gardermoen Raceway and another at Kauhava Raceway in Finland. Here is the winner from Norway.
Continue reading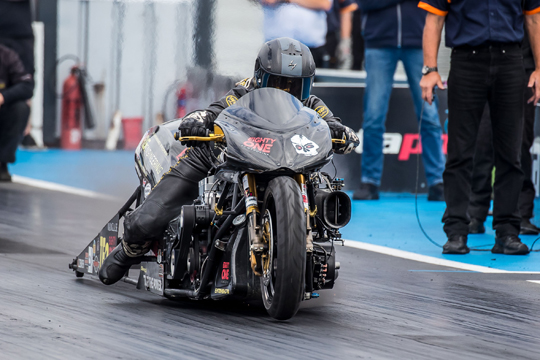 We could almost cut and paste our daily preface from yesterday here as it was very much a repeat with rain delays and cleanups heading towards a late finish for the FIM-E classes until a substantial downpour curtailed activities with only Pro Stock Bike getting their third session in and the rest high tailing it back to the pits after only two qualifiers over Friday and Saturday. Nonetheless today saw a number of PBs and also a World Record which we'll come to at the end of this update.
Continue reading