Top Methanol Dragster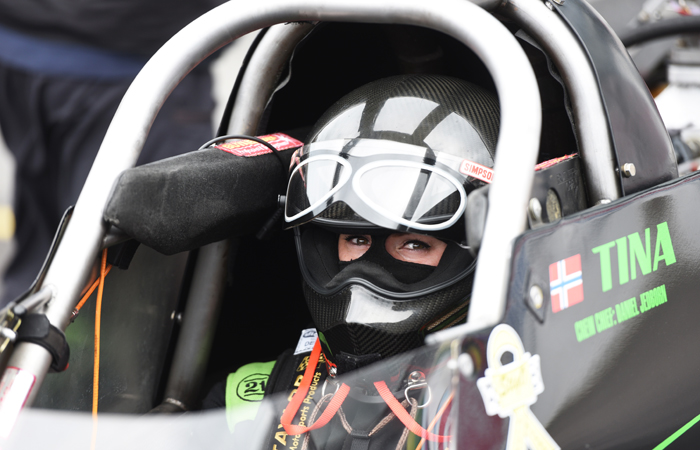 To say that Tina Høst Nedregård impressed at her championship debut is an understatement. The 34-year old Norwegian finalized her licensing procedure at Gardermoen Raceway to claim the number one qualifying position less than a week later at the Summit Racing Equipment Internationals at Tierp Arena. Maybe even more impressive than the number one qualifying position was the way she controlled the car and the elapsed time. The 5.265 seconds on what was her second official qualifying run, was the third quickest pass in European Top Methanol history! And with a 5.30-second run in the first round of eliminations, she proved that it was no coincidence at all.
Continue reading
Age is only a number and in many circumstances experience can be more valuable than anything else. Jonny Lagg and his team are a good example of that wisdom as they are still both competing in the top of the FIA European Top Methanol Championship and winning races as well. This season Lagg is back on tour again and will once again try to defeat the funny cars with his dragster in the only class in the championship where dragsters and funny cars race together.
Continue reading
In his third season in the Top Methanol class, Silvio Strauch has the intention to do his maiden full FIA European Championship tour. In both his debut season 2019 in the Top Methanol Dragster, and again in 2022, the German driver and his Engine Ghost Racing Team had to select the races that best fitted their limited time schedule. This season Strauch will try to do all five rounds of the FIA European Top Methanol Championship.
Continue reading
Matthew Carabott will make his debut in the FIA European Drag Racing Championship as the driver of the famous Maltese Mr. Whippy Racing Top Methanol Dragster. Carabott, who made his licencing runs last year at Santa Pod Raceway, will get off to a flying start of his career with a full season in competition, as the team have planned to take part in all five rounds of the FIA European Championship. Continue reading →
The name Tony Bryntesson will not immediately ring a bell for the latest generation of drag race fans in Europe, but it will for the die-hard fans from the 1980s and 90s. After a career in several categories up to Top Fuel, the Swede made his last quarter mile runs in 1995 before switching to circuit racing and starting his own team in the V8 Thunder Car Series. But as has happened so many times before, the attraction of nitro and the quarter mile came back and thanks to Jonny Lagg, after a 25-year break, Bryntesson will be back in action and again in a nitro car, an A-Fueler in the FIA European Top Methanol Championship. Continue reading →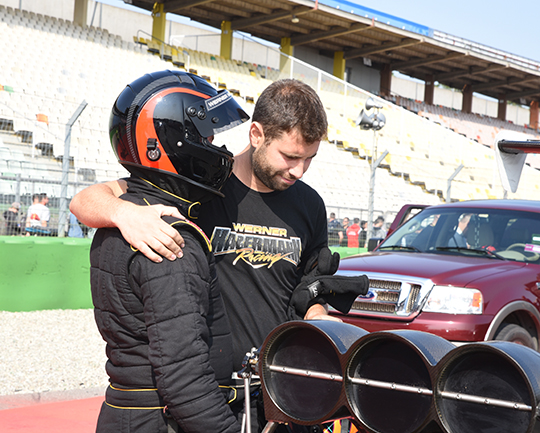 After skipping the 2019 FIA European Championship because of the well-known reasons, Werner Habermann Racing are thrilled to announce that Dennis, Timo and the Team of Werner Habermann Racing are competing the entire season 2020. Continue reading →
We at Speedgroup were very sorry to hear of the death of former Top Methanol racer and multiple European champion Peter Schöfer.
'He was a motor athlete with body and soul. The 'Pat', as his friends and everyone called him, has achieved a lot in his far too short life. He was a multiple European champion in motorcycle and drag racing. He won many tough fights on the racetrack, but unfortunately he lost his last fight, an unfair fight against cancer. We all hope that where he is now, he will find beautiful racetracks and fair opponents. We will never forget you and honour what you have built.
In eternal beloved memory
Moni, Luna, Sinah, Nicolai
Rudi, Wolfgang, Christina
Rebecca, Leoni, Thomas
Alexander'
Our deepest condolences go out to Peter's family and friends,
The board and everybody involved in Speedgroup
Rest in Peace Peter, it was an honour to have known you, to see you and your team race all over Europe and take so many pictures of you during your great career,
Remco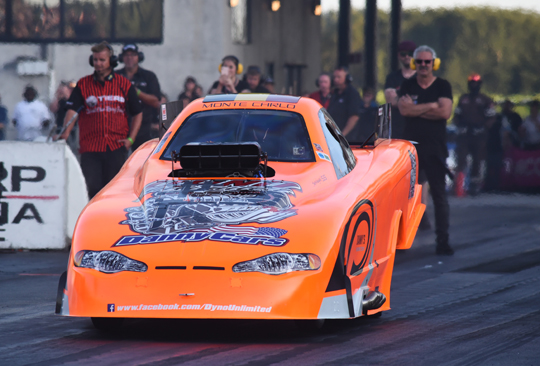 In what was only his third season as the driver of the Danny's Racing Team Funny Car, Sandro Bellio claimed his first FIA European Top Methanol Championship in 2019. As the whole operation is run by the family, this title was for all a family effort and a reward for many years of hard work. Last but not least, Bellio's title was also the first FIA European Championship in drag racing for a driver from Belgium. Continue reading →