Top Methanol Dragster
Matthew Carabott will make his debut in the FIA European Drag Racing Championship as the driver of the famous Maltese Mr. Whippy Racing Top Methanol Dragster. Carabott, who made his licencing runs last year at Santa Pod Raceway, will get off to a flying start of his career with a full season in competition, as the team have planned to take part in all five rounds of the FIA European Championship. Continue reading →
The name Tony Bryntesson will not immediately ring a bell for the latest generation of drag race fans in Europe, but it will for the die-hard fans from the 1980s and 90s. After a career in several categories up to Top Fuel, the Swede made his last quarter mile runs in 1995 before switching to circuit racing and starting his own team in the V8 Thunder Car Series. But as has happened so many times before, the attraction of nitro and the quarter mile came back and thanks to Jonny Lagg, after a 25-year break, Bryntesson will be back in action and again in a nitro car, an A-Fueler in the FIA European Top Methanol Championship. Continue reading →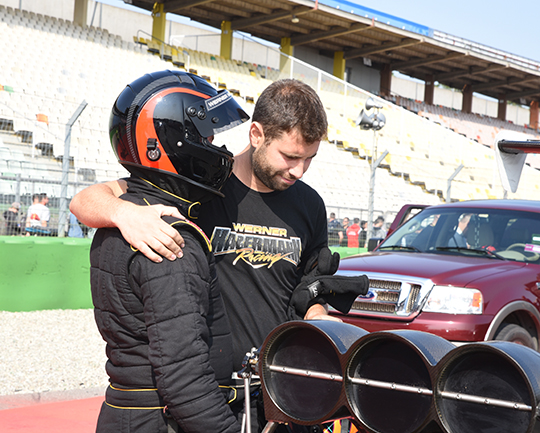 After skipping the 2019 FIA European Championship because of the well-known reasons, Werner Habermann Racing are thrilled to announce that Dennis, Timo and the Team of Werner Habermann Racing are competing the entire season 2020. Continue reading →
We at Speedgroup were very sorry to hear of the death of former Top Methanol racer and multiple European champion Peter Schöfer.
'He was a motor athlete with body and soul. The 'Pat', as his friends and everyone called him, has achieved a lot in his far too short life. He was a multiple European champion in motorcycle and drag racing. He won many tough fights on the racetrack, but unfortunately he lost his last fight, an unfair fight against cancer. We all hope that where he is now, he will find beautiful racetracks and fair opponents. We will never forget you and honour what you have built.
In eternal beloved memory
Moni, Luna, Sinah, Nicolai
Rudi, Wolfgang, Christina
Rebecca, Leoni, Thomas
Alexander'
Our deepest condolences go out to Peter's family and friends,
The board and everybody involved in Speedgroup
Rest in Peace Peter, it was an honour to have known you, to see you and your team race all over Europe and take so many pictures of you during your great career,
Remco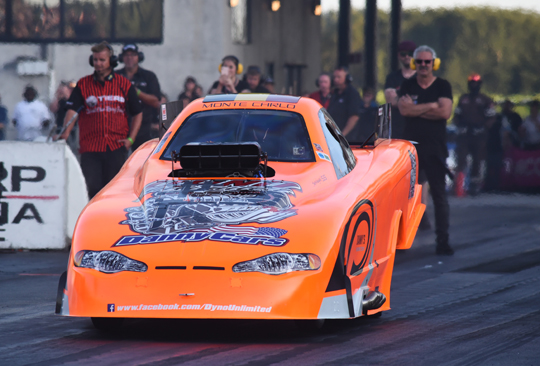 In what was only his third season as the driver of the Danny's Racing Team Funny Car, Sandro Bellio claimed his first FIA European Top Methanol Championship in 2019. As the whole operation is run by the family, this title was for all a family effort and a reward for many years of hard work. Last but not least, Bellio's title was also the first FIA European Championship in drag racing for a driver from Belgium. Continue reading →
In 1976 Stig Olsson's drag racing career kicked off with a nitro car he bought from Krister Johansson. Now, 43 years later and after many seasons in non-nitro categories, Olsson is the proud owner of a nitro car again. And that's not the only circle that is complete for Olsson, as Johansson will assist Daniel Jedborn, who is also the driver of the StigO Motorsport A-Fueler, with tuning advice. "We bought the BSG Racing A-Fueler from Stefan Gunnarsson and after the licencing procedure we will field the car in the FIA European Top Methanol Championship," said Olsson. Continue reading →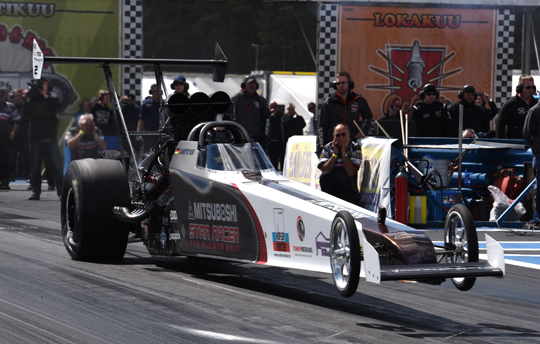 In a real 'the winner takes it all' semi-final Dennis Habermann claimed the 2018 FIA European Top Methanol Championship at the European Finals at Santa Pod Raceway. Being in the number two position behind leader and reigning champion Timo Habermann all season long, Dennis won that semi-final and took over the lead for the first time. The two brothers, rivals but also best friends, kept the numbers one and two in the team, but swapped the order compared to 2017. Continue reading →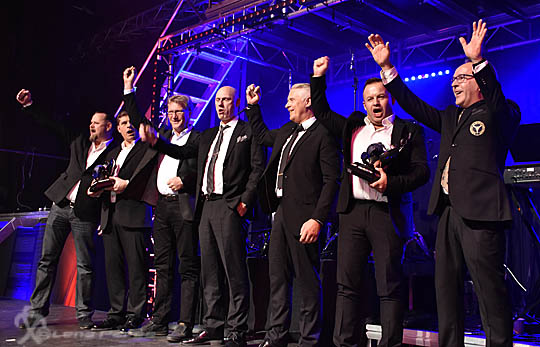 2017 Bilsportsgala in Gothenburg, Sweden awarded our skilled dragracing drivers. Alot of prices was handed out during the big gala dinner, where many in our dragracing family was gathering togheter for a fun and nice evening.