speedgroup
Speedgroup is pleased to announce that Summit Racing Equipment, the world's largest mail order automotive performance equipment company, becomes the title sponsor for the EDRS European Drag Racing Series, which is operated by Speedgroup since 2012. The series will operate as Summit Racing EDRS Series effective from 2017. Continue reading →
We have come a long way, but have a long road ahead..
May 6th: Today is one of those magic days. The first race of the season is on its way and reports från Vårgårda Dragway, Sweden says they are having great weather and have completed qualifications. We are entering "race mode" and that is a special feeling.   Continue reading →
Three new persons were voted to be part of the board at the Annual shareholders meeting for Speedgroup Aktiebolag, held in Stockholm on April 23rd. Continue reading →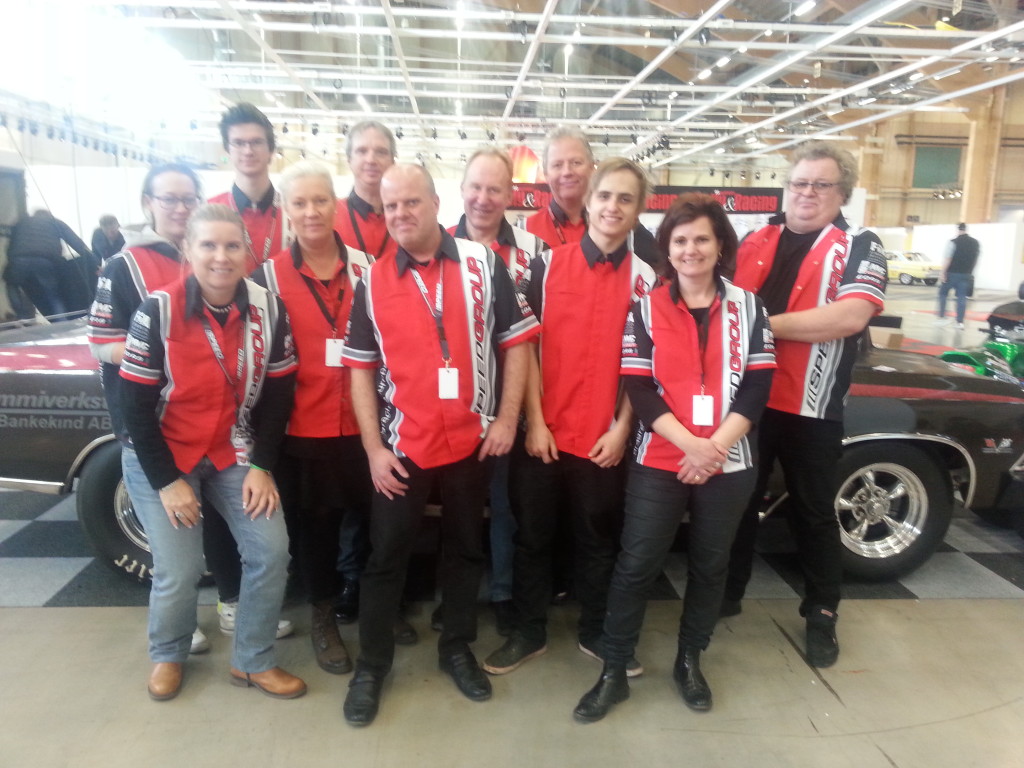 The SPEEDGROUP crew on BILSPORT Performance & Custom Motorshow 2015. Next week the show is on again, different constellation of staff and race vehicles on display, but hopefully equally interesting!
Published 17th of March 2016
It all comes down to communication..
I don´t know how many times I have experienced that it all comes down to communication. When I started working for Speedgroup in 2009, the company had recently been assigned as administrator for the FIA European Drag Racing Championship. Continue reading →

On wednesday March 9th at 19.00 (CET) Speedgroup will be guests at Motorsoffan live web-TV broadcast shown at www.nitroz.se
Continue reading →
The EDRS and EDRS Pro Class Calendars have been published on the EDRS Race Calendar Page.
In the documents, teams can see which classes are run at the different events.
The EDRS 2016 include 18 events in Sweden, Finland, Norway, Denmark and Estonia.
In 2015 more than 800 teams from 10 countries took part in the EDRS European Drag Racing Series, which is operated by Speedgroup.

On Friday March 11th Speedgroup´s Åsa Kinnemar invites teams and stewards to an information meeting in Helsinki, Finland.

The location is FHRA:s office at Malmin Lentoasema (same day and location as the SFI certification)
The meeting is scheduled to 11.00 and last approximately one hour.

The meeting will include information about the FIA European Drag Racing Championship, EDRS, EDRS Pro Nordic and general Speedgroup matters. Sign up is not needed for this meeting.
Any questions please email asa.kinnemar@speedgroup.eu and very welcome to attend the meeting!
On Saturday February 13th it is time for the annual swap meet Åby Motormarknad, held in Åby just outside Norrköping Sweden. The event attracts hundreds of vendors of racing parts and thousands or visitors all connected to drag racing.
Speedgroup has a stand at Åby Motormarknad and our staff will be happy to discuss anything connected to the EDRS, EDRS Pro Nordic, FIA Championship or Dragracing SM. Stop by and visit us if you are on site!
For more information about Åby Motormarknad please visit www.abymotorklubb.se