The FIA safety devices set for EDRC introduction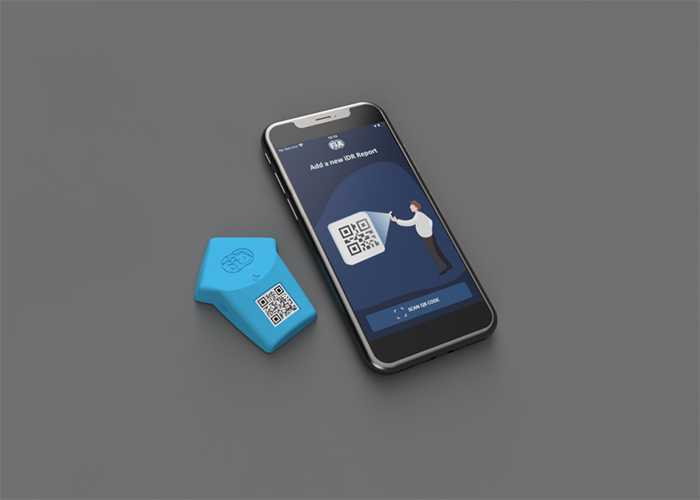 Two new safety devices are to be introduced to the FIA European Drag Racing Championship from the beginning of the series' 2023 season. The FIA will provide an Impact Data Recorder to every FIA EDRC competitor taking part this year. Launched in 2021, the FIA IDR is a lightweight low-cost electronic impact data recorder developed in collaboration with AiM Technologies.
The device, fitted in the vehicle's cockpit, is designed to collect incident impact data thus allowing the FIA to better understand the causes of different types of incidents. The device is easy to install and requires no maintenance during its two-year lifespan.
In order to improve track safety, the FIA has introduced the use of a grip measuring device (KEG) for data collection this season. This device, designed to measure the grip level of drag strips, will be used to gather valuable traction data during the 2023 season. The collected data will serve to define minimum traction and track standards for the FIA EDRC from 2024 onwards.
The data will also be made available to the competitors in order to provide them with additional tools to find the right car set-up and therefore allow them to enhance their performance on track in a safe manner.
Tim Malyon, FIA Safety Director, said: "As the governing body of world motor sport our role is also to ensure that our knowledge and expertise are available to local organisers, promoters and our member clubs, so that the same procedures and practices that are in place in top-level competitions are cascaded at national and regional levels. The IDR is a fraction of the cost of the Accident Data Recorder (ADR) used in the FIA World Championships and the introduction of this device to the FIA EDRC is part of our ongoing work to improve safety in the sport of drag racing."
Text en photos: FIA