Jonny Lagg and 'the old gang' on tour again
Age is only a number and in many circumstances experience can be more valuable than anything else. Jonny Lagg and his team are a good example of that wisdom as they are still both competing in the top of the FIA European Top Methanol Championship and winning races as well. This season Lagg is back on tour again and will once again try to defeat the funny cars with his dragster in the only class in the championship where dragsters and funny cars race together.
With an average age of about 69 years, Jonny Lagg and his team call themselves 'the old gang'. And the same old gang will once again be on tour again this season. "I think this will be our eleventh season, so it's time for an anniversary," said Lagg, to underline that the team are a group of good friends.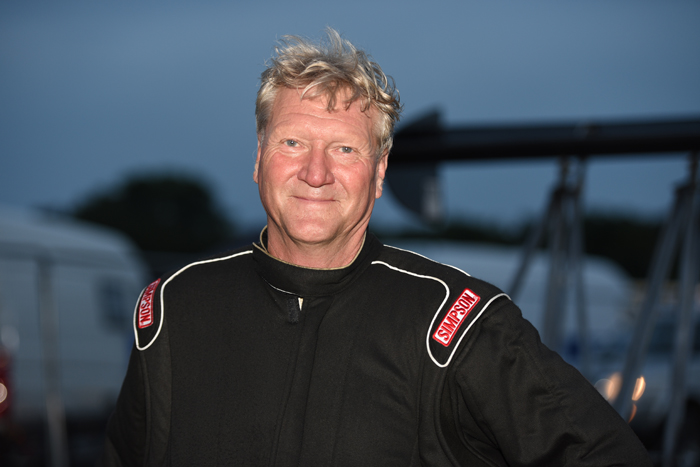 Lagg can look back on several great years in Top Methanol racing. The highlight was of course his FIA European Top Methanol Dragster Championship in 2016, which was the last season the Top Methanol Dragsters and Funny Cars ran separate FIA European Championships. After a third and fourth spot in 2017 and 2018, Lagg finished in the runner-up position in 2019 and 2022 behind champion Sandro Bellio. That's a competition record of which many drivers would be jealous.
"We will start with The Main Event and will try to do the full tour once again. We are a little tight on budget this season, but we will do our very best to compete in all championship rounds," said Lagg. There is one non championship race on the team's calendar this season, and with a good reason as the next generation is knocking on the door. At Mantorp Park Jonny's son Isak will drive the car. Isak, 23 years old now, made a name in Scandinavian drag racing in Super Street, Pro ET and more recently in a Super Pro ET dragster. "Isak made two runs in the Top Methanol Dragster and we hope he can do the other licensing runs at Mantorp," said Lagg. One thing is for sure, with the addition of Isak at Mantorp the average age of the team will drop dramatically.
Text and photos: Remco Scheelings