Results from Sundsvall Raceway and Mid Sweden Finals
A splendid race weekend with a good amount of qualification rounds, even that there was some rain and some updating of the track in between. Here are the winners of Mid Sweden Finals.
107 competitors produced 1203 timeslips during this weekend, in what was the final drag race event of the season at Sundsvall Raceway. And the event was served with nice wether and about 6 qualifying rounds Friday and the same on Saturday and a couple on Sunday before elimination begun.
You need concentration, quick reaction, and nerves to take the vehicles down the track perfectly. Jr drivers is often the very best drivers in all matters. And when they get into higher classes, they are not easy to beat. This was showed very clearly in Jr dragster where Stine Aune Hasselvold took the win over Lina Andersson who reed-lighted in the finals, with just -0,0032 sec, less that a blink. It´s a thrill every round and that's why this sport might make you addicted. Very well done everyone who compeeted this weekend. Next up is Mosten Raceday next weekend. Then it´s time for Finals at Gardermoen and Kauhava Raceways.
Photo Credit: Hans Eriksson
Winners and Runner-ups of Mid Sweden Finals:
Top Doorslammer: Runner Up- Kenneth Lingvald/Winner-Stefan Carlsson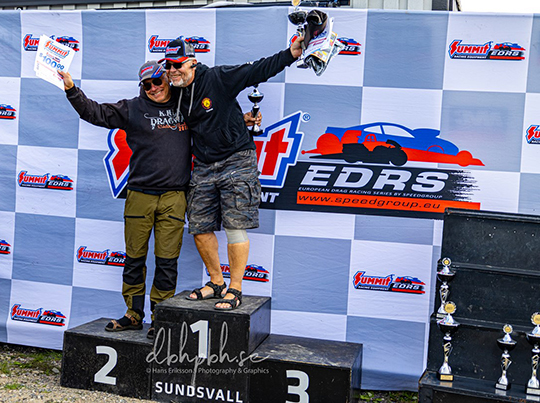 Stock/Super Stock: Runner Up-Per Fagerström/Winner-Thomas Strand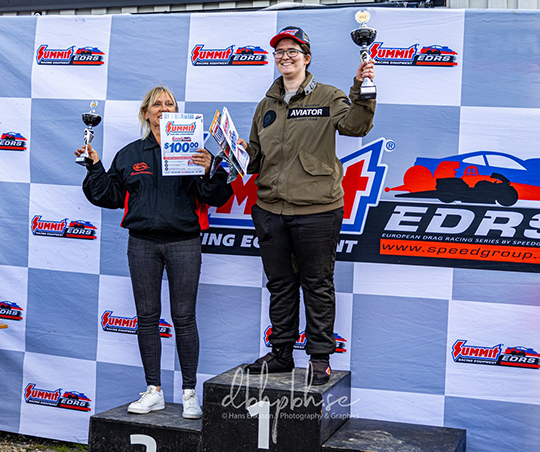 Pro Street: Runner Up-Birgitta Lindström/Winner-Anna Knutes
Super Pro ET: Runner Up-Alexander Loffe Edlund/Winner-Johanna Granholm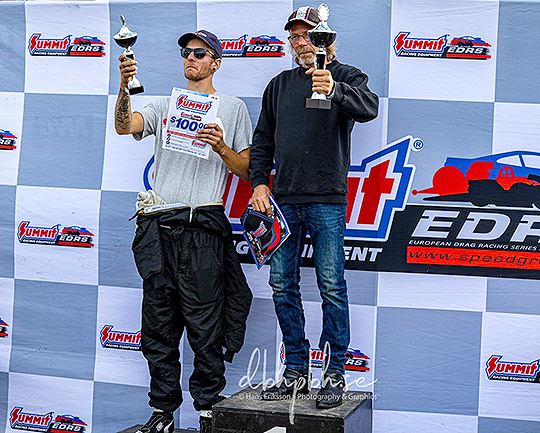 Pro ET: Runner UP-Jonas Larsson/Winner-Peter Svensson
Street: Runner Up-Linnéa Strid/Winner-Lars Erik Persson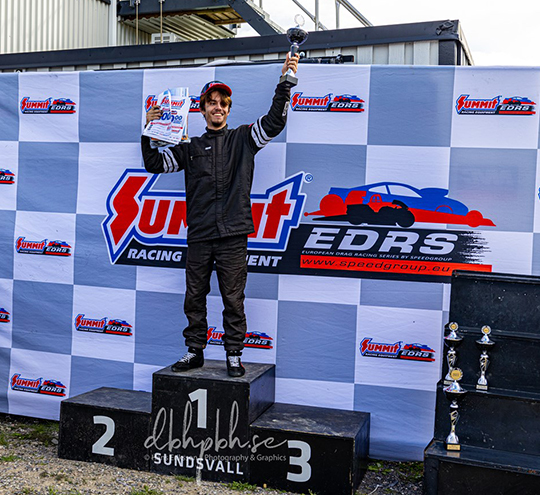 Super Comp: Winner-Pontus Garefeldt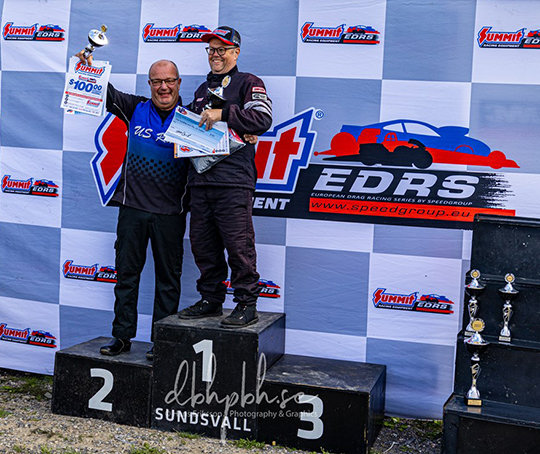 Super Gas: Runner Up-Christer Uhlin/Winner-Mats Karlsson
Junior Dragster: Runner Up-Lina Andersson/Winner-Stine Aune Hasselvold
Super Comp Bike: Runner Up-Tage Olsson/Winner-Emil Östlund
Super Gas Bike: Runner Up-Nils Lagerlöf/Winner-Tobias Wiklund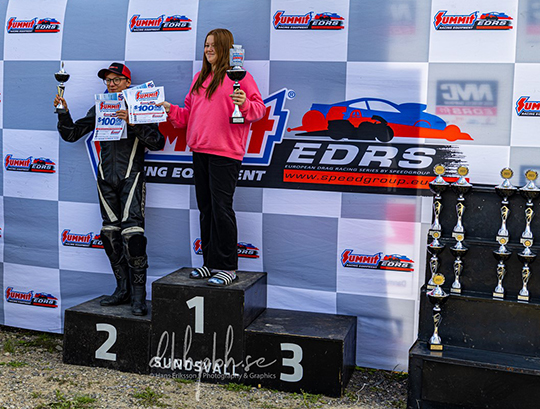 Junior Dragbike: Runner Up-Harry Bruhn/Winner-Tyre Norling