Time to register for FHRA Finnish Championship round 4 at Motopark
There is a lot going on at the race tracks around Scandinavia right now. But that doesn't mean you can relax an just go racing. There is more to come.
Time to sign up for round four in FHRA Finnish Championship, this time at Motopark Raceway August 20-21. Last registration date is August 6th.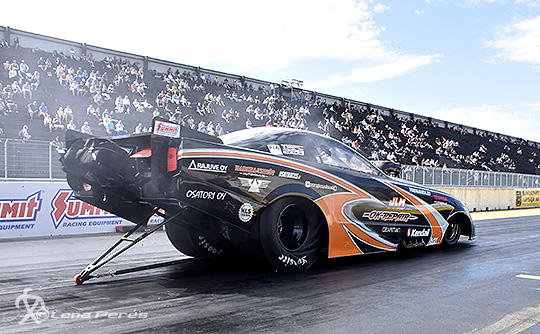 One of the registered right now is The beast from Finland, Johnny Oksa. The 2016 FIA European Top Methanol Funny Car Champion is taking a tour to Motopark to race his really nice Funny Car. Dont miss out of see this mad man driving down the track. And dont miss out of seeing him in the pit afterward. Despite of his nick name he is the nicest person you ever can think of.
The Summit Racing EDRS Series classes are at this track: S/SS, PS, Jr D, SPET, PET, SCB, SGB, SB, JrB.
Get in and register at www.dragracing.eu folks!
Read more at https://www.fhra.fi/kilpailukutsu-ja-ilmoittautuminen