Winners of Mid Sweden Nats!
After a perfect race weekend at Sundsvall Raceway we can now present all winners and runner ups of the Mid Sweden Nats 2022.
Sundsvall Raceway did present a great weekend filled with great racing and perfect weather conditions and a crew that made their very best to serve the racers and visitors on site.
This race weekend was a very good show when it come to family racing. Well known family Granholm took the win in two classes. Almathea Granholm won in Jr Dragster and auntie Johanna took the win in Super Pro ET. Johanna is now qualifyed to the Summit Racing Super Series shoot out at Tierp Arena in a few weeks. In Pro ET runner Up Peter Häggström is now qualifyed, as the winner John Tidé already earned a place in the Summit Racing Super Series earlyer. Good luck at Tierp Arena in August.
Another well known dragracing family is Larssons from Mora. Here we could see mother Annica as Runner Up in Super Gas and doughter Angelica did win in Pro Street. These two familys is just a couple of all familys who is racing together at the tracks. And of course a part of the big great dragracing family.
Big congratulation to all winners and runner ups of this event. We wish all racers who is going to Gardermoen in about a week good luck and safe travel.
Winners and Runner Ups of Mid Sweden Nationals 2022:
Pro Modified: Winner- Mats Eriksson
Super Pro ET: Runner Up-Even Nilsson Winner-Johanna Granholm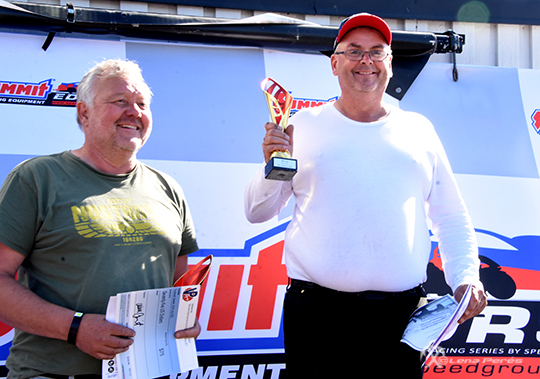 Pro ET: Runner Up-Peter Häggström Winner-John Thidé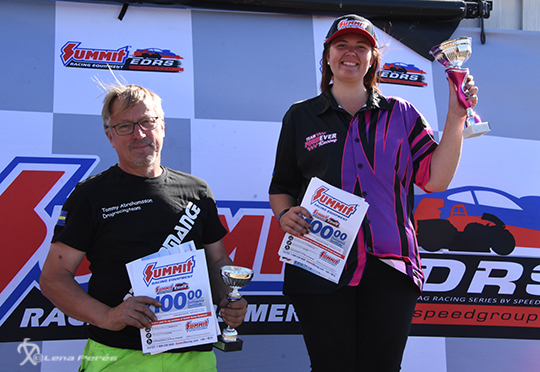 Pro Street: Runner Up-Tommy Abrahamsson Winner-Angelica Larsson
Street: Winner-Patrik Wickman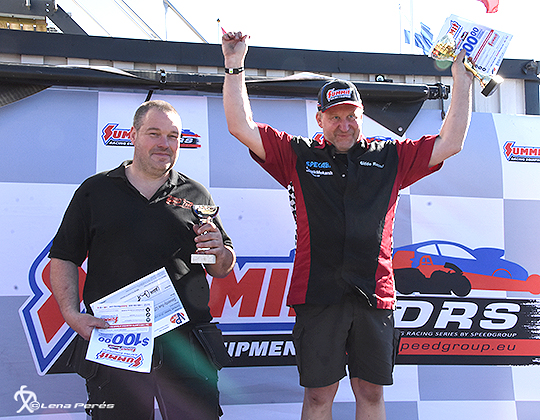 Competition: Runner Up-Per Eriksson Winner-Gideon Liljegren
Stock Super Stock: Runner Up-Anders Lindh Winner-Rick McCann
Super Gas: Runner Up-Annika Larsson Winner-Mats Karlsson
Super Street: Runner Up-Åke Törnqvist Winner-Peter Nilsson
Jr Dragster: Runner Up-Tess Backman Winner-Almathea Granholm
Super Comp Bike: Up-Tomas Jonsson Runner Win-Peter Östlund
Super Gas Bike: Runner Up-Hugo Lagerlöf Win-Jesper Jerresten
Jr Bike: Runner Up-Tyra Norling Win-Jone Sokura