Jan Sturla Hegre, Samu Kemppainen, Mathias Bohlin and Frederik Schack number one qualifiers at EDRS Sweden Nationals
Jan Sturla Hegre (Top Fuel Motorcycle), Samu Kemppainen (Super Twin Motorcycle), Mathias Bohlin (Super Street Bike) and Frederik Schack (Pro Stock Motorcycle) claimed the number one qualifying positions at the EDRS Sweden Nationals at Tierp Arena and will lead their respective categories into Sunday's eliminations at the first round of the 2022 EDRS Pro Nordic Motorcycle Championship.
It was a great day of racing with great track conditions at Tierp Arena for the second day of qualifying for the EDRS Sweden Nationals. There were numerous improvements but only in Super Twin Motorcycle there was a new leader compared to Friday's qualifying results.
In Top Fuel Motorcycle Jan Sturla Hegre improved to a great 6.13 seconds and remained the number one qualifier after three runs. Sverre Dahl, also from Norway, didn't make any runs on the Saturday, but his 6.69 seconds from Friday qualifying was enough to claim the second  position.
There was a major improvement for Thomas Pettersson from Sweden. The Funny Bike rider improved to 7.42 seconds and climbed into the number three position.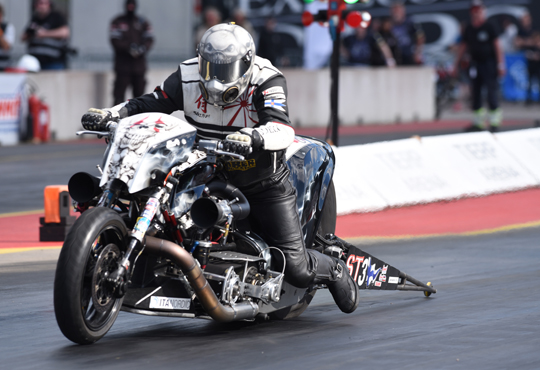 In Super Twin Motorcycle Samu Kemppainen improved to a great 6.50 seconds to take over the number one qualifying position from Friday leader Ismo Mäenpää.
The Finn couldn't improve on his Friday performance and finished qualifying in second position. Torsti Kettula from Finland and Frank Aaslund (Norway) dropped one position and will start eliminations from third and fourth position.
In Super Street Bike Mathias Bohlin stormed to a great 6.90 seconds and remained the number one qualifier.
Anders Blanck improved to 7.65 seconds and jumped from outside the top three into second position. Jens Karlsson finished qualifying in third position.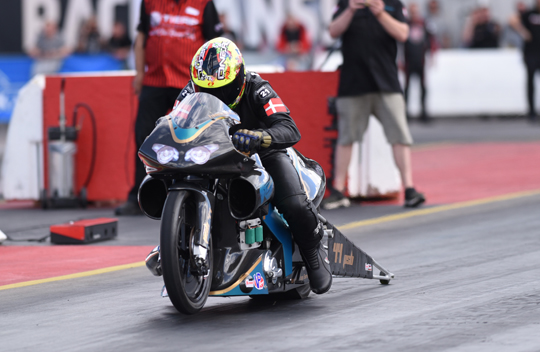 In Pro Stock Motorcycle Frederik Kirkhoff Schack from Denmark improved to 7.30 seconds and remained quickest.
Eliminations for the EDRS Sweden Nationals will start on Sunday morning. For all qualifying results: https://www.dragracing.eu/results.asp