Myggan goes for Pro Modified – but first you meet him at Bilsport Performance & Custom Motor Show
Activities is starting to increase in garages everywhere now when spring is back, and so it is at Stefan "Myggan" Jansson in Tysslinge Örebro in Sweden. He's one of all the busy guys now and in full activity for the first event of the 2022 season, Bilsport Performance & Custom Motor Show – Elmia.
Stefan have big plans for the 2022 season and is working full time to upgrade his amazingly cool -57 Chevy, which was once raced by the legendary twin brothers Lindahl from Vargön Sweden. After a few years in classes such as Top Doorslammer, Pro Street and Super Pro ET, Stefans idea is to take the car back to Pro Modified again.
-The plan and dream is to be able to run Pro Modified in the near future, says Stefan. But it is not easy to make plana these times. But I will do my best. I am now putting together a Brad Anderson engine for the car. Hopefully it will be ready before the season starts.
Stefan will make his first race at Vårgårda in May in the Summit Racing EDRS Series, even if he has to use the old engine.
-I will try to make as many event as posibly in the Summit Racing EDRS Series this season, says Stefan. i like that series, it have greate oportunities for those who partisipates.

But first, those of you who are more curious about his plans, do visit the Bilsport Performance & Custom Motor Show Elmia in Jönköping at Easter and talk to Stefan himself and get a close look at his black -57 Chevy.
After that show he will focuse on getting the car Pro Mod legal and getting the license. Hopefully Stefan will get the license at Tierp Arena in June.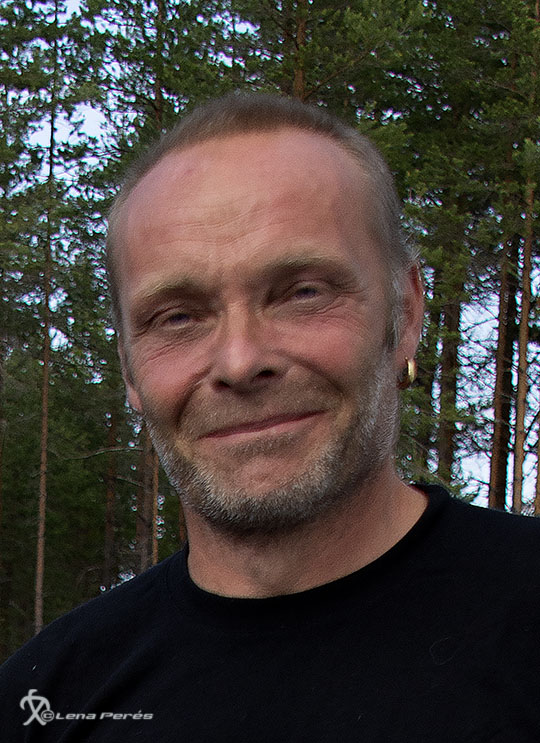 What is your best memory from drag racing?
-I have many fun memories from all the years in the sport, says Stefan. But a highlight was beating the European champion Janne Ericsson on the christmastree at Mantorp a couple of years ago.
We wish Stefan good luck and a great time at Elmia this Easter.