Hans-Olav Olstad injured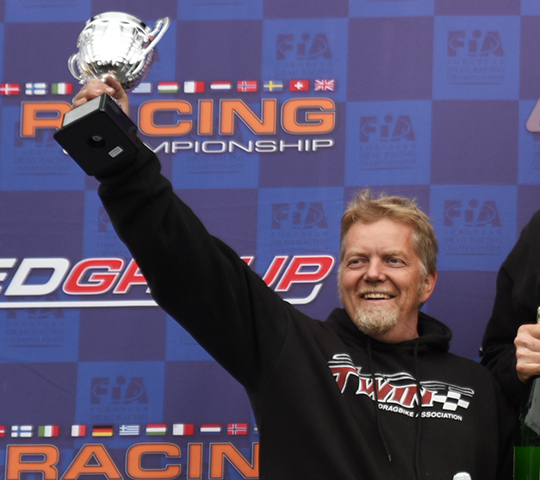 We were very sorry to hear of the serious injuries of Hans-Olav Olstad after a bad high-speed accident after an engine explosion at Gardermoen Raceway last weekend. The Norwegian Super Twin racer was flown to the hospital with injuries to his face, chest and a lung.
After a few hours the first positive news was that there was no life threatening risk anymore and no brain nor neck injuries. On Monday Hans-Olav Olstad was under surgery for many hours and in stable condition. Our thoughts are with Hans-Olav Olstad, his partner, family and friends and although we have to realize it will be a long way, we wish him a fully and speedy recovery.