Haapsalu Estonia next up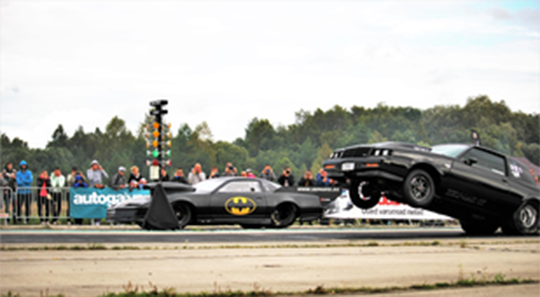 This weekend it's time for Haapsalu Estonia to host the next event in the Summit Racing EDRS Series calendar.
As Estonia have lighten up for incoming travelers, there is opportunities to make a visit to this nice country. Check out the link down below for restrictions.
COVID-19 and travelling to Estonia Your guide (visitestonia.com)
www.dragracing.eu is still open for registration if you come from outside Estonia. But you´r also welcome to register until the day (early morning July the 3d ) the event starts. You can also check out the autosport.ee link to see what´s happening around the event.
www.autosport.ee/dragreg/?page=25&race_id=35&
The Summit Racing EDRS Series classes invited is:
Super Gas Bike, Jr Dragbike, Super Gas, Super Street, Jr Dragster and Pro ET.
Good Luck all racers who is going to the small and friendly Haapsalu track.