Motopark first out in Finland!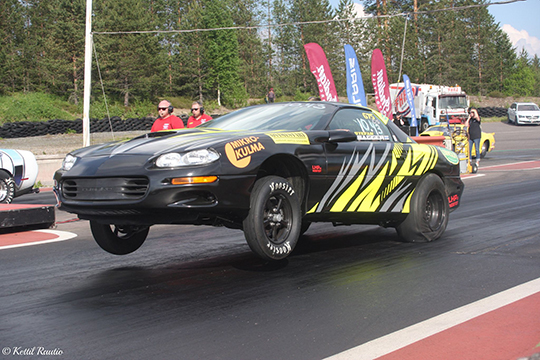 After a long and limited winter, finally drag racing could start up the season. And in Finland Motopark racetrack was first out. This was one of four planned Summit Racing EDRS Series events in Finland.
It was a great pleasure to see how the crowd and competitors joined up and cheerd the first dragracing event of the year in Finland that started with a big sun.
Saturday offered two qualifying rounds which showed that the track was of a high standard. Two rounds and finals were planned for Sunday, but unfortunately the rain stopped further competitions. Sad but nothing to do about it. Next round is July 8-10th and that event includes the EDRS Pro series as well as Summit Racing EDRS Series. Very Velcome folks!

Check out the very nice gallery from photographer Kettil Rautio
Click the link: SM1 12.6.2021 Motopark FIN. (kuvat.fi)
Resultat Motopark:
Junior Dragster Win: Kaapo Lehtonen RU: Jim Räfsbäck
Pro ET Win: Petri Parkkinen RU: Marko Oranen
Super Pro ET Win: Pekka Junninen RU: Janne Söderqvist
Stock/ Super Stock Win: Stefan Bagger RU: Timo Eronen
Pro Street Win: Seppo Raussi RU: Tony Vaahtera
Junior Bike Win: Jone Kiljala RU:Jone Holm
Street Bike Win: Otto Erälähde RU:Miika Aaltonen
Super Comp Bike Win: Hanski Koskela RU:Mikko Salmela