Just in from Summit Racing Equipment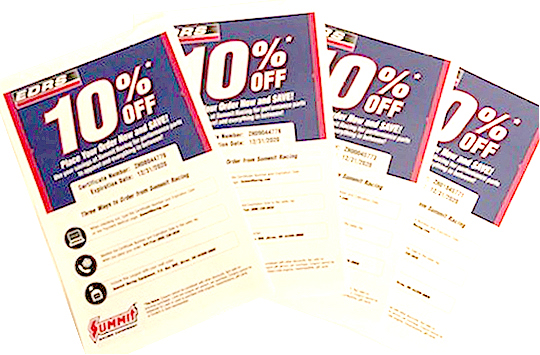 To all racers who participates in the last events of this season! You get a Summit Racing Equipment deal when you show up at the racetrack. Don´t miss out of this!
This tickets are handed out when you arrive to the tracks which now running the last events of this season. Kauhava Finland next weekend and weekend after that Drag Finals 2020 – Covid-19 Edition, Norway and Tallhed #2 Sweden. Tallhed#2 is still open for registration if you want to grab one of this offers..