EDRS Pro series heading towards a great 2020 season
The EDRS Pro series and the EDRS Pro Nordic Motorcycle Championship are the top of the bill of the drag racing series operated by Speedgroup. After a great 2019 season, it's now time to look forward to an even more exciting 2020 championship, expanded to five races this year.
Preparations are in full swing for the fast approaching 2020 drag racing season. Teams are looking over and updating their cars and bikes to go faster and quicker to be able to get closer to that most wanted number one position. For tracks, promoters and organizers there is no off-season either as they have a lot to go through before they can open the gates to welcome the racers, teams and spectators.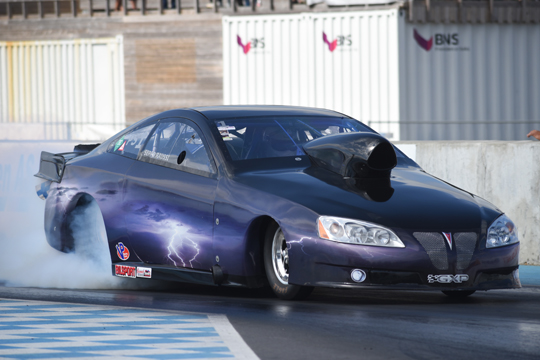 The Summit Racing EDRS Series, operated by Speedgroup, is Europe´s biggest competition series for drag racing with hundreds of competitors from more than ten different countries. The series includes a broad variety of competition classes, both cars and motorcycles alike. Top of the bill in the Speedgroup operated series are the EDRS Pro series (cars) and the EDRS Pro Nordic Motorcycle Championship (bikes).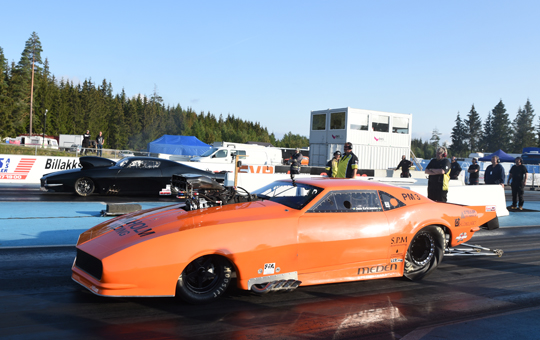 The EDRS Pro series includes the top level categories Pro Modified, Comp Eliminator, Stock Super Stock and Pro Street, while the EDRS Pro Nordic Motorcycle Championship includes the fastest and quickest motorcycle categories of the world, Top Fuel Motorcycle, Super Twin Motorcycle, Pro Stock Motorcycle and Super Street Bike.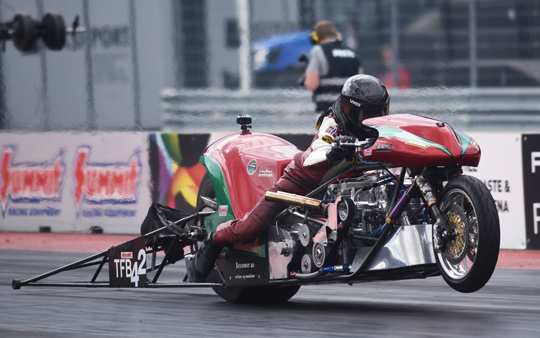 As the EDRS Pro and EDRS Pro Nordic MC run in the same programme, thus share their calendars, the spectators are offered the best possible top level car and motorcycle drag racing at the same event. And the good news is that the calendars for the EDRS Pro and EDRS Pro Nordic MC have been extended to five events, as the race in July at Sundsvall Raceway is now part of the 2020 schedule.
The EDRS Pro and EDRS Pro Nordic MC kick off their season with the traditional Tierp Internationals at Tierp Arena. Next stop on the calendar is Kauhava, the new Finnish track that had its inaugural event in 2019. From Finland the series goes back to Sweden for the race at the great Sundsvall Raceway, the new stop on the EDRS Pro and EDRS Pro Nordic MC calendar. Two weeks later Gardermoen Raceway is host to round number four, and with Norway the series visits its third country. Two months after the start of their championship, the teams head back to Tierp Arena for the grand finale, the Summit Racing Equipment Internationals. An exciting season all teams, promoters and organizers are looking forward to.
Tommy Edström, on behalf of Sundsvall Raceway: "Sundsvall Raceway proudly announces its 20th season of racing with a new milestone for drag racing in the northern part of Sweden. The EDRS Pro and EDRS Pro Nordic MC are the closest to a European Championship race on offer to our spectators. We are looking forward to be hosting those two series and we would like to see many new teams coming to us that weekend in the middle of the Swedish summer. We are providing a well-prepared track under the organization of Kjell Pettersson and our own crew. Since the event takes place during the vacation season, we also offer spectators camping facilities very close to the track. We are sure that these two popular Nordic series will increase in popularity and expect many racers to participate in those races at well prepared high safety 402-meter tracks at five events over the season."
Erlend Amundsen, on behalf of Gardermoen Raceway, is also proud to welcome the EDRS Pro series again: "As a small club, driven by idealists, we are deeply honoured to facilitate the EDRS Pro series. Once again nearly 200 volunteers will welcome racers from all over Europe to a spectacular race in the forest near the airport. Last year Jan Ericsson took the win in Pro Modified with a 6.03-second run in the final, while in Competition Eliminator the home crowd cheered for Odd Erik Fossum in qualifying when he ran 0.7 seconds under the index. The race ended up with a win for another legend in Norwegian drag racing, Bjørn Tore "Don" Johansen, who made his debut at the first drag race in Norway back in 1978! The Stock/Super Stock category is a fantastic bunch of entertainers and dedicated racers. The number of participants at Gardermoen in this category increases every year and the audience love it. Pro Street was nerve-racking last year, with so many changes in the qualifying order after every run. This year the racing will definitely be exciting as well.
In the bike categories the highlight was of course Ida Zetterström's great victory, being the first female rider to win a race in Super Street Bike! She won with a stunning 7.10 seconds and she is a hero in Norway. Top Fuel and Super Twin Motorcycle didn't have the numbers of participants we used to see, but in Greger Johansson and Thomas Pettersson we had great winners. We hope to welcome more racers in these categories this season at Gardermoen."
Lasse Koskinen: "On behalf of the FHRA, I would like to say that our organization and our racers are very pleased to be part of the EDRS Pro and EDRS Pro Nordic MC. The two series are an important part of European drag racing and give a spicy punch and sharpness to our events. It brings a kind of 'international match' atmosphere and colour over national championships. It's a good extra value and a charge to the racers attitude. This effect is clearly seen from the grandstands and these spectators experiences are confirmed by consumer research. The series also give chances to our racers to be part of a bigger game and higher valued prizes.
We are looking forward to having fast bikes of the EDRS Pro MC and the most impressive EDRS Pro cars in our 2020 Nitro Nationals race at Kauhava. Last year we saw everything what can happen, from success and records to incidents, from arrow straight runs to sliding machines and from perfect runs to engine explosions. Everything our sport has to offer, excitement and speed, but also sometimes dangerous and crazy. The EDRS Pro and EDRS Pro MC racers gave their best to entertain the spectators and collect points, trophies, honour and prize money. For 2020 the FHRA are fully committed to offer racers, fans and supporters great racing on international level, quick, fast and exciting runs, tight competition and entertaining weekends. Everybody wants, needs and deserves more! We will surely have quick and fast runs in Finland, national and international records beaten, thrills and action.
Along with the race itself, FHRA are heading to build up an entertainment department that takes care of everything, from track announcing, social media content and support, to our world class stream broadcasts. But nothing will ever replace the live atmosphere at the track during events, and the FHRA will build continuously to improve comfort to spectators and racers and their guests and deliver value for their money. It's important for racers and spectators to know that the problems we had in 2019 with the track, will be solved. We will fix the height differences in the starting area between the concrete and asphalt. There is a plan for this and the job will be done before the 2020 Nitro Nationals. The FHRA signed a contract with Anssi Pinola, he will be our track chief during the whole summer of 2020. Toni Erälähde has been hired as a full-time director of operations, and he will be responsible for coordinating all our events. These professionals are main keys that all the details will be taken care of in all our events, from the local street races to the  Nitro Nationals, all made to meet and match the nature of each event. And don't forget that we saw five second side-by-side racing in Top Fuel Motorcycle last year and the first 3-second run in Finland from Anita Mäkelä last year at the Kauhava track at LSK Business Park."
Tierp Arena is the only track with two EDRS Pro series events on the calendar. Urban Axelsson on behalf of Tierp Arena: "The EDRS Pro and EDRS Pro Nordic MC are very important series, for the riders and drivers and for us as the organizers as well. We are very happy to welcome these two highly regarded series again in 2020 at two of our most important events, the Tierp Internationals and the Summit Racing Equipment Internationals. Last season we saw many great runs and record ETs and speeds in several categories of both series. We hope to see the series grow even further and I'm sure we will see excellent racing again in 2020. We can't wait to welcome the racers and spectators in this new season."
EDRS Pro and EDRS Pro Nordic Motorcycle calendar 2020:
4-7 June, Tierp Arena, Sweden (NDRS MC)
25-27 June, Kauhava, Finland (FHRA) this event will be run from Thursday to Saturday!
17-19 July, Sundsvall Raceway, Sweden (SHRA Sundsvall)
30 July – 2 August, Gardermoen, Norway (NDRG)
13-16 August, Tierp Arena, Sweden (NDRS MC)