Rikard Gustafsson, Marcus Christiansen, Fredrik Fredlund and Vesa Ruhanen remain number one qualifiers at Kauhava
There were no changes in the number one qualifying positions on the second day of qualifying for the FHRA Nitro Nationals at Kauhava, thus the leaders after the first two runs on Friday, Rikard Gustafsson (Top Fuel Motorcycle), Marcus Christiansen (Super Twin Motorcycle), Fredrik Fredlund (Pro Stock Motorcycle) and Vesa Ruhanen (Super Street Bike), will lead their respective categories into Sunday's eliminations at the second round of the 2019 EDRS Pro Nordic Motorcycle Championship.
Compared to Friday, it was a very difficult day for the teams, crew chiefs and riders at the new Kauhava track in Finland. Almost all teams had problems to find traction and as a result there were only a few riders who could improve on their Friday performance and there were only a few changes in the qualifying order.
In Top Fuel Motorcycle Rikard Gustafsson, Filippos Papafilippou and Jan Sturla Hegre couldn't improve on their Friday performance but remained in the numbers one, two and three positions.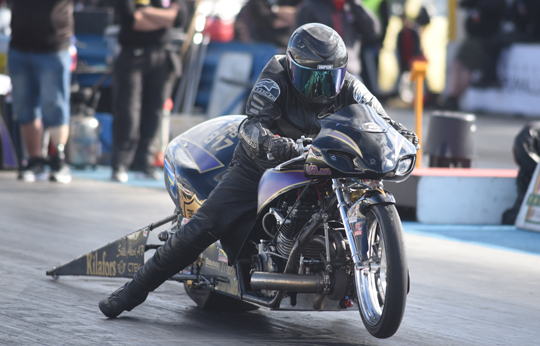 Reigning champion Thomas Pettersson improved to 6.96 seconds to claim the number four position. Mikko Rajaniemi dropped one position and is fifth after the final qualifying session.
In Super Twin Motorcycle reigning champion Marcus Christiansen remained in the number one position with 6.42 seconds, with Martijn de Haas second.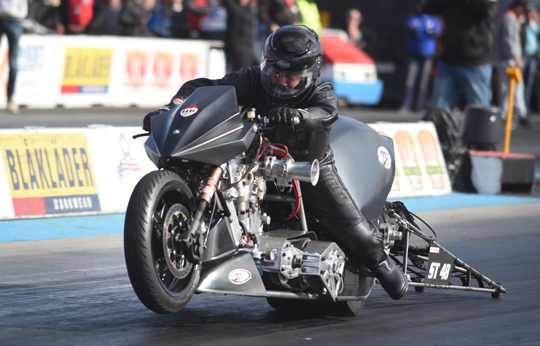 Harri Piensalmi improved to 6.75 seconds and took over the number three position from Samu Kemppainen. Torsti Kettula dropped one position and will start eliminations from fifth position.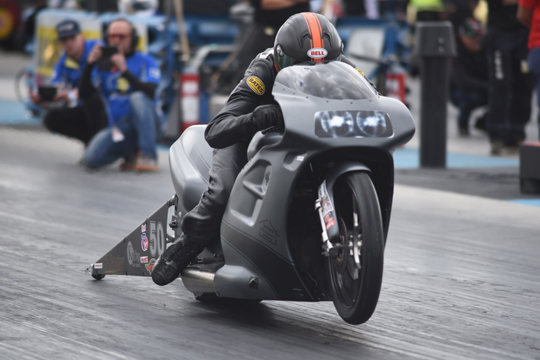 In Pro Stock Motorcycle Fredrik Fredlund remained the number one qualifier with his Friday elapsed time of 7.09 seconds. Kenneth Holmberg improved to 7.54 seconds, but remained in second position, with Janne Koskinen third.
In Super Street Bike Vesa Ruhanen remained the number one qualifier with his Friday elapsed time of 7.08 seconds, with Stephan Mead second.
There was a major improvement on Saturday for Alex Hope. The rider from the UK recorded a great 7.22 seconds and jumped into the number three position, with Anders Blanck fourth and Mogens Lund fifth. Kimmo Pulakka, Friday's number four qualifier dropped into the number six position.
Eliminations for the FHRA Nitro Nationals will start Sunday morning.
Qualifying results: https://www.fhra.fi/keskustelu/threads/nitro-nationals-2019.1037/
(scroll down to the bottom of the page)
Or see the results page on this website