Anita Mäkelä, Jonny Lagg, David Vegter and Jimmy Ålund number one qualifiers at FHRA Nitro Nationals
There were no changes in the number one qualifying positions on the second day of qualifying for the FHRA Nitro Nationals at Kauhava, thus the leaders after the first two runs on Friday, Anita Mäkelä (Top Fuel), Jonny Lagg (Top Methanol), David Vegter (Pro Modified) and Jimmy Ålund (Pro Stock), will lead their respective categories into Sunday's eliminations at the third round of the 2019 FIA European Drag Racing Championship.
It was a very difficult day for the teams, crew chiefs and drivers at the new Kauhava track in Finland. Almost all teams had problems to find traction and as a result there were only a few drivers who could improve on their Friday performance.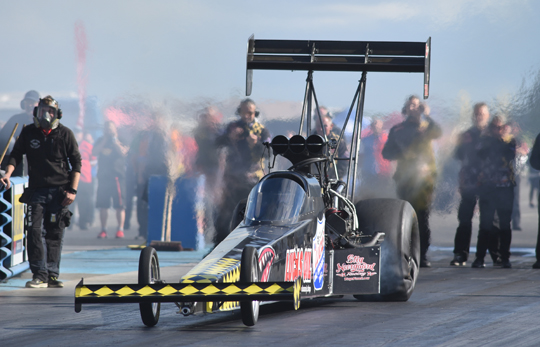 In Top Fuel the qualifying order remained exactly the same as it was after Friday qualifying. Friday leader Anita Mäkelä was almost the only driver who was able to run good elapsed times on Saturday with 4.00 and 3.99 seconds. With her Friday time of 3.98 seconds the reigning champion remained in the number one position, followed by Stig Neergaard, Antti Horto, Liam Jones, Jndia and Urs Erbacher, Maja Udtian and last year's winner in Finland Timo Lehtimäki.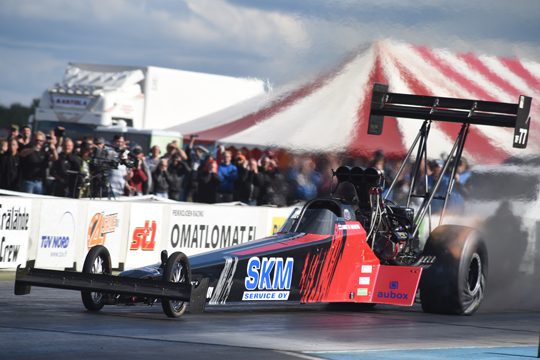 In Top Methanol Jonny Lagg claimed the number one qualifying position with his Friday time of 5.43 seconds, with Daniel Jedborn is second position.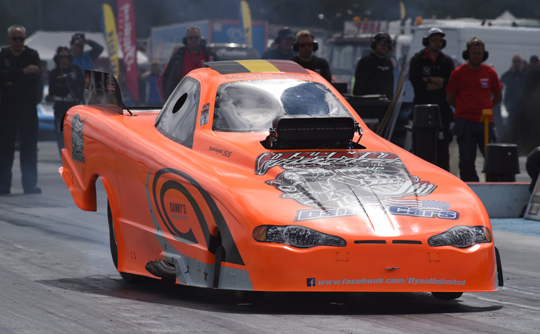 There was a major improvement for Sandro Bellio and the Funny Car driver from Belgium jumped into the number three position. Ari Pietilä and Johnny Oksa dropped one position and are the numbers four and five.
In Pro Modified David Vegter from the Netherlands remained the number one qualifier with his Friday elapsed time of 5.866 seconds. Reigning champion Jimmy Ålund and Kim Kristiansen were also not able to improve on their Friday performance and remained in second and third position.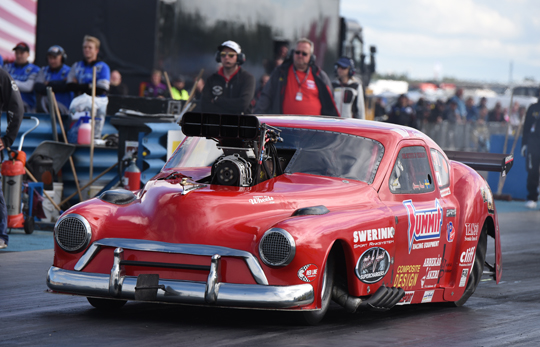 The same was true for Michel Tooren (fourth) and Dmitry Samorukov. Championship leader Jan Ericsson, who was not qualified on Friday, was now able to record an elapsed time and will start eliminations from the number ten position.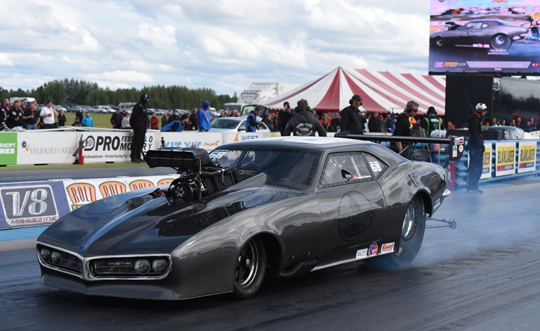 The Pro Stock drivers struggled even more with the difficult track conditions, thus the top three remained as it was after Friday qualifying, with championship leader Jimmy Ålund in the number one position, reigning champion Bengt Ljungdahl second and Robin Norén third. Stefan Ernryd is fourth, while Simon Gustafsson jumped into the number five position.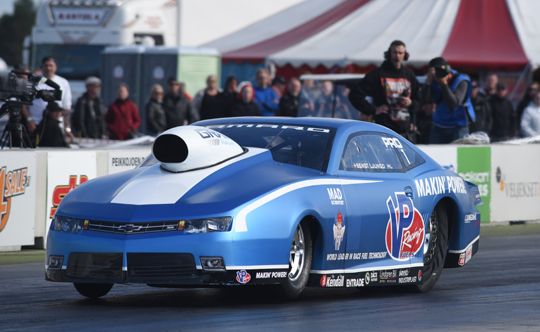 Eliminations for the FHRA Nitro Nationals will start Sunday morning.
Qualifying results: https://www.fhra.fi/keskustelu/threads/nitro-nationals-2019.1037/
(scroll down to the bottom of the page)
Or see the results page on this website:
https://www.dragracingeurope.eu/fiaedc/results-2019/