Prepare for 2019 SFI Tour
In just a few weeks the 2019 SFI Tour is on, and all you racers, have the opportunity to get your gears inspected. As usual there is four occasions in Europe.
It is time for the annual SFI Tour in Europe and we wish Jen Faye, Vice President of SFI and her crew welcome. And as usual Persåkers Speed Shop hosts the tour in Sweden the 23rd of Marsch. MERS is responsible for the administration of the service in Sweden and you can sign up at www.meracing.com/sfi-reg. For Finland you find more information at: https://www.fhra.fi/sfi-osien-tarkastuspaiva-22-3-2019 and  FHRA is the host.
– The SFI Team is looking forward to bringing this important service to racers in Europe again this year, says Jen. We hope it helps everyone who needs their parts certified before race season starts. We understand that the SFI Tour is a great time for racers and officials to get together as they prepare for the season, and we're happy to provide that opportunity.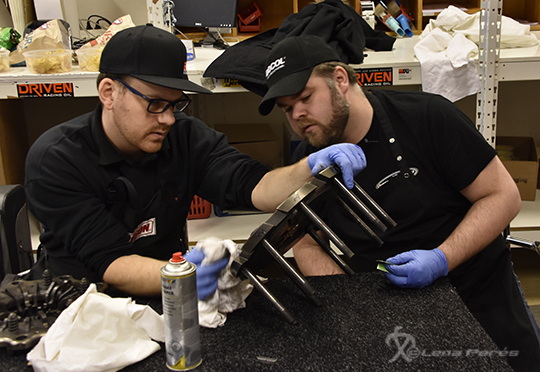 -In England you just go to the bank side VIP at Santa Pod and the inspection time is 10am-4pm, tells Luke Robinson who is one of the inspectors in the tour.
But the tour starts in Amsterdam the 21th of March at Hotel Ibis Schiphol Badhoevedrop at Schipholweg 181 1171 PK Badhoevedrop. DHRA Dragracing is the host.
Most welcome all racers in all European countries who want to get the gears inspected.
SFI Tour schedule 2019.
Thursday. March 21. Netherlands. DHRA Kl: 08.00-12.00
Friday. March 22. Finland. FHRA Kl: 08.00-12.00
Saturday March 23. Sweden. Persåkers Speed Shop Kl:10.00-17.00
Monday. March 25. England. Santa Pod Kl:10.00-16.00