Maja Udtian joins RFM for 2019 FIA European Top Fuel Championship campaign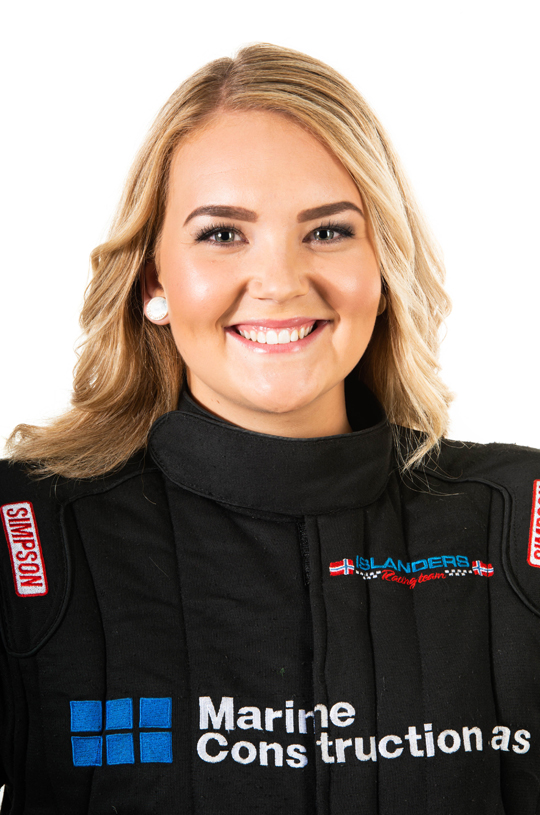 For her first full season in the FIA European Top Fuel Championship Maja Udtian joins Rune Fjeld Motorsport. The 21-year-old Norwegian made her Top Fuel competition debut at the 2017 European Finals at Santa Pod Raceway and will now join forces with the famous team owner Rune Fjeld to make a full assault on the 2019 FIA European Top Fuel crown. "I'm so excited to work with Rune and his team. I know I still have to learn a lot, but I'm sure I have the best people around me for the next step in my career," said the rising star of Norwegian Top Fuel racing.
As a daughter of a real drag racing family from Frøya, one of the many islands west of Norway, Maja Udtian almost grew up at the dragstrip. After a very successful career in Junior Dragster and Super Comp, she didn't hesitate for a second when she got the opportunity to go for her Top Fuel licence in 2017. At her home track in Gardermoen, Udtian immediately impressed with her way of driving and professional approach. A few weeks later she completed her licencing procedure at Tierp Arena with a stunning 4.11-second pass. Being only 19 years of age, Maja Udtian was the youngest Norwegian driver to obtain a Top Fuel licence. Two weeks later Udtian made her Top Fuel competition debut at the FIA European Finals a Santa Pod Raceway.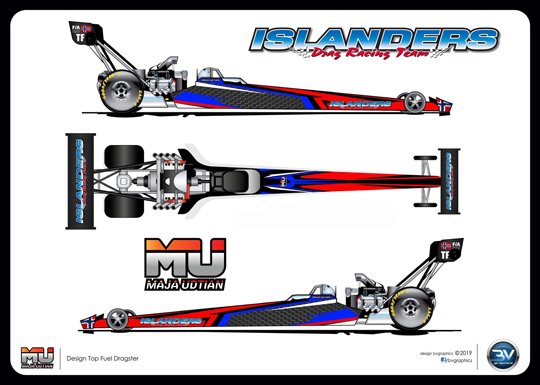 With the full support of some major Norwegian companies Udtian only wanted to enter the FIA European Top Fuel Championship for a full season and so 2018 was used to find the right seat and to get all the necessary details in place for 2019. With all the modern social media it was one of the worst kept secrets, but now it's official that Udtian will join forces with Rune Fjeld Motorsport to compete in the 2019 FIA European Top Fuel Championship. "I'm really looking forward to this season, and I'm super excited to work with Rune Fjeld. Right now, as I'm getting partners on board that make it financial possible, it all feels too good to be true. Ever since I was a little girl, driving full season in Top Fuel has been my biggest dream. To be able to do it together with my family and partners that believe in me feels really good. It for sure requires a lot of work on different areas, but I'm so focused on this that nothing else really matters," said an extremely happy Udtian.
Udtian will have her first outing in the RFM car in April at the Festival of Power at Santa Pod Raceway, a non-championship race and the perfect opportunity to get familiar with the car and the team. Udtian will also do some runs in her home country Norway at Gardermoen Raceway during the traditional Drag Challenge, early August. The Top Fuel rookie will drive the latest addition to the Rune Fjeld stable, the McKinney chassis, in 2018 campaigned by Antti Horto.
The main partners of Udtian during the 2019 season are: Salmar, Lerøy, Marine Construction and Frøy. Also making this season possible are:  Skarsvaag Boats, Nutrimar, Erviks Laks & Ørrett, Frøya Transportsenter, Vindfang, Eidsvaag, Seashell and Åkerblå. "I'm really proud to have so many of the local companies supporting me, and I'm happy to co-operate with them." At every race another main sponsor will be highlighted on the car, thus the RFM Top Fueler will have a different design at almost every race. "Instead of having all the decals in the same size during the whole season, we think a partner will get more attention in this way. One name in large print and the other companies smaller. By changing the name every race, they will all be in the spotlight during the season," said Udtian about this new approach.
Jamie Willis will, together with Rune Fjeld, be the crew chief for Udtian's RFM Top Fueler. Willis worked for Rune Fjeld before, has a lot of experience in the nitro categories and was also one of the crewmembers when Udtian made her licencing runs. The other crewmembers will be Eirik Skjervø, Tom Pawski, Luke Shakeshaft, Raurid Hart, Rob Elsom and Thor Larsen. Almost all of them have experience in the Top Fuel category as well.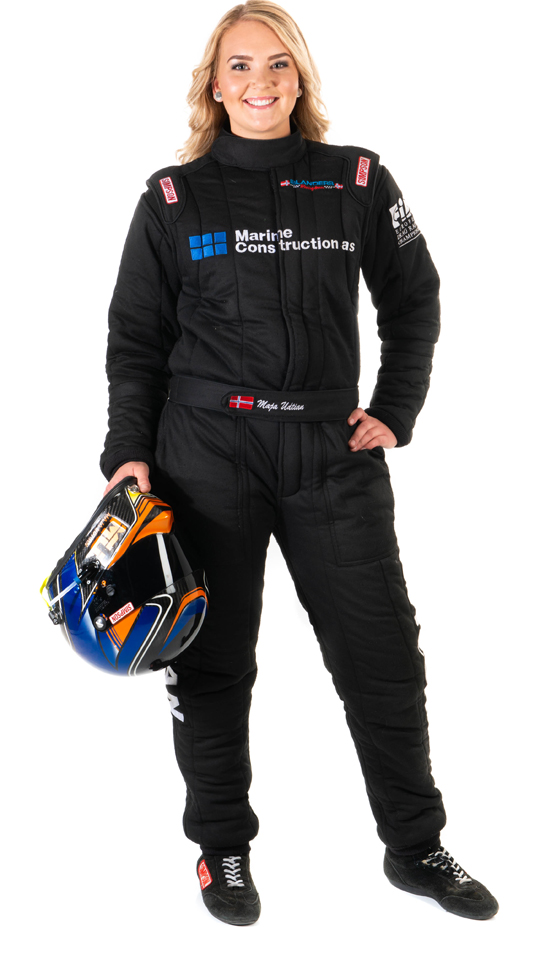 "First of all we are here to have fun and enjoy, but it is no secret that you don't do a full season just for fun. Antti and his team proved last year that the dragster can put down some really fast numbers and be in the top in Europe. Knowing that the car is competitive, I'm doing everything I can to be well prepared. I have a training program and I'm working out 5-6 times a week and bought myself a Portatree to step up my reaction time. With that, and my team focusing on making a fast car, I believe it can make us fight in the top. I'm also looking forward to team up with Liam Jones and his team, and I'm sure we will have a great season in the RFM pit. We're ready to give it all!" said Udtian about her expectations for the 2019 season. "And last but not least I would like to thank my family for supporting me, my uncle Arnt for the job he has done, my partners, Jamie, Rune, Lindsey and rest of the team."
Maja Udtian will be accompanied by her family at the races. The well-known Islanders coach that has travelled so many miles all over Europe in the last few years will travel to the tracks and will also take the Super Comp dragster of Maja's sister Mari to the races. The 17-year old Mari, runner-up in the 2018 Summit Racing EDRS Super Comp championship, will get the opportunity to compete in the Super Comp category at the races where Maja will be racing for the Top Fuel trophies.