The yearly Åby Drag Racing Swap Meet attracted yet a full house!
One of the first drag racing-themed get-togethers of the season, the Åby Drag Racing Market Swap Meet in Norrköping, was as usual well attended. Here, all possible gadgets for racing-interested people were bought, sold and exchanged, from early morning to late afternoon.
130 exhibitors filled the halls with everything possible needed for race cars, race bikes and much more. Over 1200 visitors came looking for parts and good bargains, but most of all, this event gives people the opportunity to meet friends and acquaintances from all over the Sweden and neighbouring countries. This was the first opportunity of the season to discuss what's going on in the shop for the upcoming season and which events to visit.

As usual, Speedgroup was on site and presented this year's calendars for all series. Carl-Erik Kihlman and Janne Sjöberg talked about rules, races and more with the visitors.

Gideon "Gidde" Liljegren stopped by the Speedgroup booth and was updated with this year's Summit Racing EDRS Series calendar. Gidde will run Competition again this year.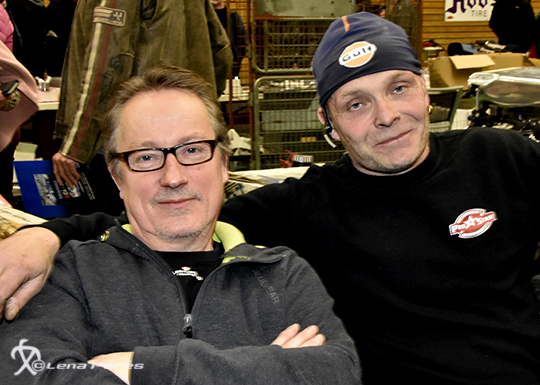 These two gentlemen will be chasing each other again this year in Super Pro ET. "A fun and tough class", says both Tommy Abrahamsson and Stefan "Myggan" Jansson. This year, the class has even more cars.

Tommy Ledberg was on site to promote his videos about drag racing and cruising. SBF's committee chairman Helene Rapp, made sure to say "hi" when she passed by.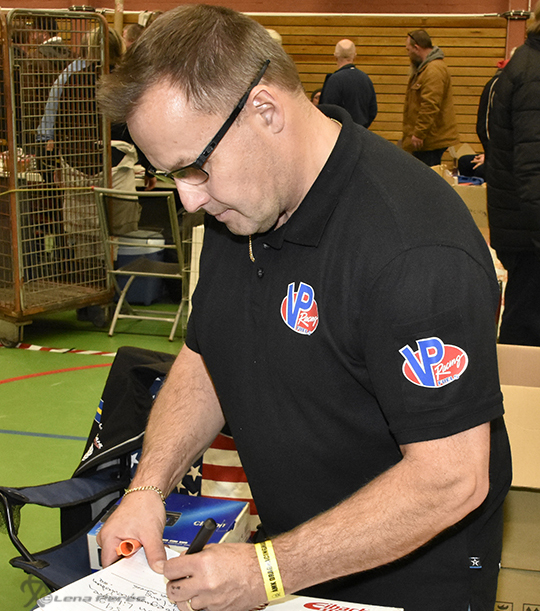 Very busy FIA Pro Stock Champion Bengt Ljungdahl was also on site to make room in his shop and offer visitors high quality VP Racing products.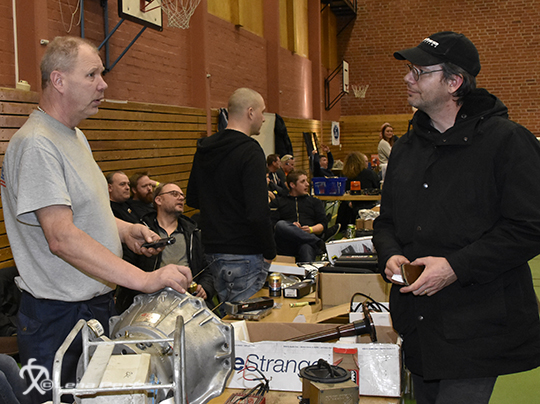 Jarl Holm from Island Race Car and reseller of Strange products usually takes this opportunity to travel from Finland to Åby to sell their products.