35 years of dragracing and crayfishdinner – Linde Open is up

It's that time of year again where crayfish and drag racing is up! Linde Open is the oldest event that still is running in Sweden, and celebrates 35 year this year.
Next weekend its time for Linde Opens 35th event! It´s an old traditional race event that started off on one of the roads in the middle of an industrial area. Today there is a proper 1/8-mile track built close to the old track and the SHRA Lindesbergs clubhouse.
About 100 teams have signed in to participate in this historic event. And the organiser announce that registration is still open, with non-extra fee for late registration. So, don't hesitate, sign up and go to Lindesberg for some racing. And as an extra treat, you can send in a picture of your vehicle and get your own Linde Open poster.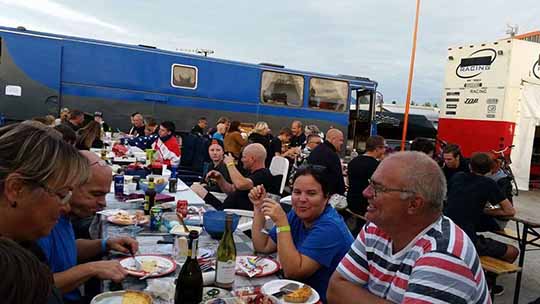 Pro ET is the biggest class with 35 racers and they going to fight about a place in the Summit Racing Super Series Finals at Tierp Arena and the Summit racing Equipment event.
Jr dragster is also, of course, a big class at this event, they have had a remarkably big participating teams at all events this season. And if you're coming to Line Open, don't forget to bring crayfish! It´s a long tradition to have a big crayfish party in the Jr pit area. A very cheerful get together dinner, where all teams and friend and who ever want to, is welcome.