New beginning of the Finnish drag racing
Track is ready and track crew has done huge job.
Summit Racing EDRS Series and Finnish Championship will continue and now in totally new playground. LSK business park will held it´s very first race ever. There has been huge amount of work done and some finishes will be temporary solutions, but the facilities are very excellent and bigger than we have used in Finland.
The track is very long and pit areas even bigger and the main thing, totally new surface on race track. New concrete and asphalt were done in very tight schedule, so huge effort for Finnish drag racing. The track crew has spent weeks to finish all details and do proper traction operations for new straight and smooth raceway. So, for many sceptics there will be good drag racing!
For that reason the excitement for the totally new area is really there. Also those point standings in many classes will add this feeling and it´s the second last race for local championship chase and also very important Summit Racing EDRS Series-points for bigger championship chase for Finns. The race will be in more serious level now. Let´s hope this amazing summer weather will continue also for this race and we will have unique new beginning for this new drag racing track.
Eemeli Helkkala is in the edrs -points lead by excellent driving.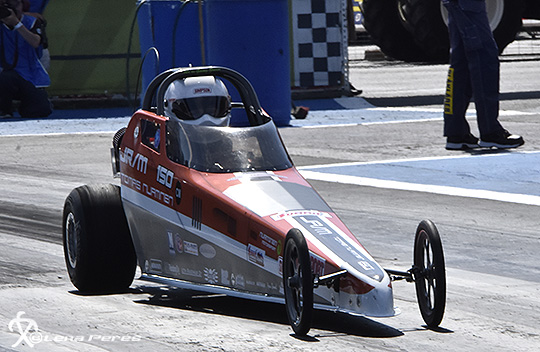 Tomas Nurminen is #3 in edrs -points at the moment and want´s shinyer medals.
Results: www.fhra.fi
Text: Kettil Rautio